Abhay Deol criticises celebs posting about Black Lives Matter: 'Create your own actions relevant to your country'
Abhay Deol said Indian celebrities and the middle class have turned a blind eye to the problems pertaining to the migrant crisis and marginalisation of minorities in their own country.
Actor Abhay Deol recently took to social media and slammed celebrities who are voicing their support for racial injustice, but alleged that they often turn a blind eye to similar issues in India. On Instagram, the actor shared a text post which read," Migrant lives matter, poor lives matter, minority lives matter."
"Maybe it's time for these now? Now that 'woke' Indian celebrities and the middle class stand in solidarity with fighting systemic racism in America, perhaps they'd see how it manifests in their own backyard? America has exported violence to the world, they have made it a more dangerous place, it was but inevitable that it would come back karmically. I'm not saying they deserve it, I'm saying look at the picture in its totality," noted the actor in the caption.
Here is his post
Deol further wrote that celebrities and the middle class of the country should identify and denounce the system problems in their own country, adding that they are of the same nature. "Create your own actions, your own movement, relevant to your own country. That is what the #blacklivesmatter movement is all about! In the larger picture, there is no "us" and "them". There is not a country that's real. But a planet in peril."
There has been a growing concern and discussion in the country regarding the deaths of migrant workers stranded in cities amid the COVID-19
crisis, as well as the treatment of religious minorities. Many popular Bollywood personalities like Priyanka Chopra, Karan Johar, Kareena Kapoor, Disha Patani and others have backed the Black Lives Matter movement, but have maintained silence on these topical issues.
Mumbai Mirror writes that Chopra faced significant backlash on Twitter for her post, which carried George Floyd's last word "I can't breathe", before he was killed by a white police officer. Social media users called her out for her "selective activism" and noted how how the actress has appeared in several fairness cream ads.
Entertainment
The FIR against Pal was lodged by the Andheri police on the basis of a complaint filed by Sushmita Bhatnagar, head of the Association of Medical Consultants, a police official said.
Entertainment
Radhe: Your Most Wanted Bhai, releasing both in theatres and on Zee Plex on 13 May, features Khan as an encounter specialist who is tackling the drug menace in Mumbai.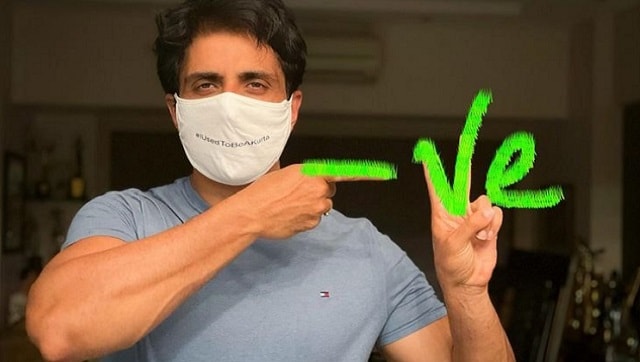 Entertainment
Beyond the dominant silence from Bollywood, many celebrities are responding to the coronavirus crisis in their own ways: by donating money and oxygen cylinders, by amplifying SOS messages on social media, and by employing damage control after receiving flak for a vacation in the Maldives.