Aamir Khan reveals he will never become a politician: I am scared of politics, want to entertain people
He maybe vocal about social issues like water conservation, but Aamir Khan said on 16 September that he has no plans to join politics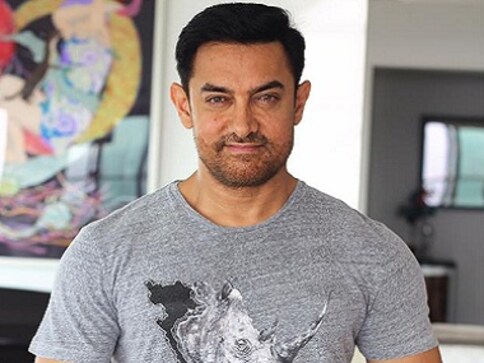 He maybe vocal about social issues like water conservation, but Aamir Khan said on 16 September that he has no plans to join politics. The 53-year-old Bollywood actor said he is "scared" of the idea and believes he can be a better influence through his films.
"I don't want to be a politician. I am not meant for that. I am a communicator. I am not interested in politics... I am also scared of politics. Who isn't? So, I stay away. I am a creative person. Politics is not my thing. I want to entertain people. I feel I will be able to do more as a creative person than as a politician," Aamir said during a session at NDTV's special youth conclave 'YUVA'.
The actor has been extensively working towards water crisis for the past three years in Maharashtra through his Paani Foundation, which aims at imparting knowledge at the grassroots level in the state about water conservation and watershed management. Aamir said the issue of water scarcity can be countered only when the "people own the problem".
"They have to be the solution. It has to be a people's movement... Our approach has always been very inclusive. We want more and more people to join the cause," he added. The actor believes it is the lifestyle of the people which is responsible for the degradation of the environment.
"We need to give up cellphones, TV sets, give up watching movies, computers etc... the lifestyle is such that we are using so many resources. To survive we need to re-devise our lifestyle." Aamir said it is easy for the public to blame the government for its woes, but things cannot get better without the participation of the citizens.
"It's easy for us to blame the government. Maharashtra government has made a lot of efforts to hit back the problem... As citizens, we should question our government. They are answerable to us. But change only happens when we become part of the solution," he added. Aamir will next be seen in Thugs of Hindostan, which also features Amitabh Bachchan, Katrina Kaif and Fatima Sana Shaikh.
Entertainment
Shilpa Shetty says she refused offers of scripts about hard-hitting subjects and heroine-centric plots, as they lacked commercial value.
Entertainment
The average Indian filmmaker's chauvinistic view of Shimla depicts it as a place so un-Indian, it can only be mined through the elitism of the tourist rather than the consciousness of the resident.
Entertainment
Love Hostel, directed by Shanker Raman, traces the volatile journey of a young couple being hunted by a ruthless mercenary.