Aamir Khan reveals he did a screen test for his outlandish avatar in Secret Superstar
Aamir Khan also discusses why he did not collaborate with Rajinikanth in the Tamil version of Danagal and how he still does not see himself as a superstar
Aamir Khan is known to do one movie at a time, so we never expected him to be ready with the teaser of his next, even before Dangal hits the screens. Aamir said that it was a deliberate ploy to release the teaser of Secret Superstar eight months before its release as people often complained that he (Aamir) is seen on screen only once in two years. \
In fact, the actor tweeted yesterday: 'To all those who complain that I come once in two years...'  The actor plays an extended cameo in the film and sports a 'rockstar' look with a pink ganji and a spiked and coloured hairdo. A few months back, some time in September, Aamir was seen in this 'outlandish' and 'weird' avatar when he was shooting for the film.
Not only is Aamir acting in Secret Superstar,  he will also be producing the same as well under his banner Aamir Khan Productions. The film is the directorial debut of Aamir's former manager, Advait Chandan. Said Aamir, "I wanted to produce the film but I was not sure if I wanted to do this role or not because this character is very different from me.  I didn't want to disturb the film.  Finally I decided to give a screen test for my role and it was only when we were convinced that I decided to play the part. Although when Advait came to me with the screenplay, I was convinced about producing it." Advait added, "He is more than a godfather to me. He is an entire institution."
Probably not wanting to disclose his character, Aamir,  however gave a unique description, "It's an interesting character. Dal mein jo tadka hota hai na, mera character woh tadka hai.  The look is the creative call of Advait. He has picked it up from the crowd. The character is very different, I have never ever in my life played this kind of a role."
The film revolves around the life of a girl, who aspires to be a singer and has Aamir playing the role of a music mentor. Secret Superstar is slated for an August 4, 2017 release and will be clashing with Sanjay Dutt's comeback film, Bhoomi, directed by Omung Kumar. The film will probably face further competition with Shah Rukh Khan's untitled film with Imtiaz Ali as that will be releasing a week later,  on August 11, 2017.
Talking about Dangal, which releases on 23 December, Aamir and Rajinikanth tried their best to collaborate for it but it didn't happen. As we all know, that Aamir's biopic on wrestler Mahavir Phogat will be dubbed in Tamil and Telugu. For the same, the actor chose to approach South superstar Rajinikanth to lend voice to his character in Tamil. However, that won't be happening. Aamir said, "Dangal is being dubbed in Tamil and Telugu. I did approach Rajini sir and he loved the film. After discussing with him both he and I felt that his voice is too recognizable. He is so popular that his voice won't suit my face. We both felt that. But he loved the film. He was very encouraging."
While Aamir rued the missed opportunity this time around, the actor is hopeful that he will get a chance to collaborate with the legend in future as he goes down the memory lane thinking about the last film they did together. "I would love to work with him. I am a big fan of Rajinikanth." Aamir also hopes Rajini will return to Hindi cinema one day. "Whatever movie Rajini sir does, we do watch it, be it Tamil or otherwise. Robot 2 is coming now which will be dubbed in Hindi I believe. I hope he returns to Hindi cinema one day." Here's something that many may not remember but Aamir and Rajinikanth did a Bollywood film together – the 1995 released crime film, Aatank Hi Aatank which was inspired from Mario Puzo's The Godfather.
When we broach the topic on how he felt when he was called a superstar for the first time, Aamir laughed saying, "Even now no one calls me a super star." Further, delving on superstardom, Aamir said, "Superstars are people like Amitabh Bachchan and Rajini sir. A superstar is someone who everyone loves and whose work everyone enjoys watching. I don't see myself falling in that category."
Holding on to the same topic in context of Secret Superstar, which has a female protagonist as a superstar, Aamir remarked that Hindi cinema has never been short of female superstars. "Hindi cinema has always had female superstars. Be it Nargisji, Madhubalaji, Waheedaji. All of them have been superstars. Today we have Katrina Kaif and Deepika Padukone who are also superstars. Sridevi, Madhuri Dixit, Juhi Chawla and Kajol are also superstars," he signs off.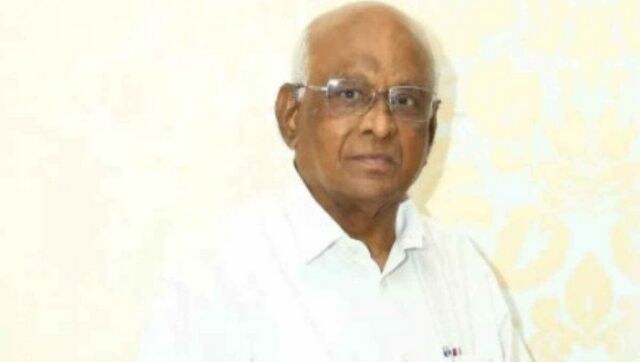 Entertainment
While discharging SP Muthuraman, the hospital issued a statement mentioning that his condition is now stable and he has fully recovered from COVID-19 pneumonia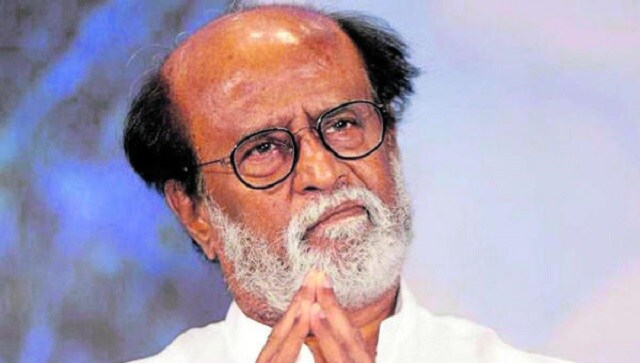 Entertainment
Tamil star Ajith, his wife Shalini, and Vijay also cast their votes
Entertainment
For each Aramm or Kolaiyuthir Kalam, she has a Bigil and Darbar. Nayanthara has not withdrawn from being part of superstar films despite heading women-centric films as well.