Aamir Khan may be seen playing the controversial-yet-popular spiritual guru Osho for a streaming giant's series
It is reported that Aamir Khan might be playing Osho even before he starts work on the ambitious Bollywood saga Mahabharata.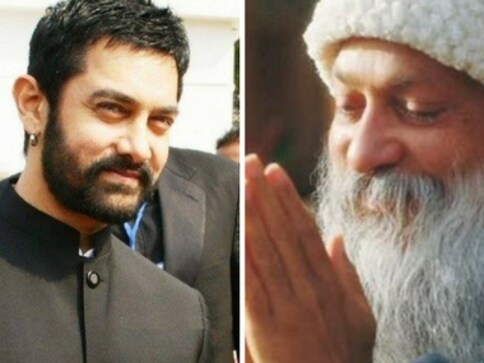 The spiritual cult leader, Osho Rajneesh, who died in 1990, has become a figure of interest over the years. Now, it is reported that Osho's life will be part of a streaming giant's series. It is speculated that Aamir Khan might be playing Osho even before he starts working on the ambitious Bollywood saga Mahabharata, reports Deccan Chronicle.
Rumours about Karan Johar making a film on the controversial founder of the Pune-based Osho commune, with Ranveer Singh as Osho have been proven wrong, with Aamir Khan's name being associated with a similar project now.
Bhagwan Shree Rajneesh, or Osho as he later called himself, was a cult figure surrounded by dramatic events, controversies, deportation by the department of justice in the United States, and tax evasion. His move with his commune to a sprawling ranch in Oregon lead to serious opposition from local communities. This later escalated into conspiracy, attempts of poisoning the public and maintaining a private army, while Osho ostensibly maintained a vow of silence.
These events have been chronicled in a recent Netflix docu-series, Wild Wild Country, which has raked up extraordinary interest and praise within a week of its release.
While no details about the Indian project, with Khan are known, it remains to be seen which aspects of the controversial, yet popular spiritual guru will make it to the screen. Twenty-three years on after his death, his cult has survived, and the Osho ashram in Pune continues to be a center that continues to attract sanyasins, as the commune followers are called, from the world over.
It is not a surprise that there is a bitter legal dispute raging on about an allegedly forged will, which gave all of Osho's intellectual property rights to the Switzerland-based Osho International Foundation.
Entertainment
Actor Ranveer Singh shared new posters of his upcoming film Cirkus on Saturday.
Entertainment
In reaction to Fatima's post, close friend Ira Khan responded with a sweet reaction.
Entertainment
Directed by Amar Kaushik, Bhediya revolves around the story of an ordinary man who transforms into a werewolf after being bitten by one.