Aamir Khan is trying to prove fathers don't love children like mothers, says KRK on Secret Superstar
Self-proclaimed film reviewer Kamaal Rashid Khan, aka KRK, took to Twitter to bash Aamir Khan's upcoming film Secret Superstar.
Don't get us wrong, we're all for free speech but whenever self-proclaimed film critic Kamaal Rashid Khan speaks out, we squirm in our seats.
(In)Famous for his 'reviews' and social media misconduct, the Deshdrohi director, actor and producer took to Twitter to bash Aamir Khan's upcoming Diwali release Secret Superstar.
According to ibtimes.com, KRK 'reviewed' the film on Twitter, accusing Aamir of furthering the idea of mothers loving their children more than the fathers. In his tweets, he has reportedly revealed the climax of the coming-of-age film, too.
Brace yourself for a wave of idiocy is coming your way.
Climax of #SecretSuperstar is this that Father goes to Dubai to stay alone while Mother Daughter stay in India n Daughter becomes super star

— KRK (@kamaalrkhan) October 17, 2017
If you @aamir_khan want to prove, that me n billions of good fathers like me don't love their children, then put ur film in ur ass n enjoy. — KRK (@kamaalrkhan) October 17, 2017
Mr @aamir_khan if u r not a good father or ur father was not a good father whom u never respected then don't say dat we don't love children.

— KRK (@kamaalrkhan) October 17, 2017
Why does he think Aamir Khan sat down one day in his Bandra apartment and decided to fund a feature film, just to irk Kamaal Rashid Khan? Does he think Secret Superstar is his biopic? WAIT, does he think HE is the Secret Superstar? No..? Well, you can't rule that out...you know, given KRK's narcissistic tendencies.
Although he could've said the same thing in a single tweet, being the loudmouth he is, he sent out multiple. Even if we keep his Twitter records aside, which by the way are a repository of daily sexism, racism, and classism, and try to decode his argument, we're only left with cold cynicism about him.
Bonus: A video of KRK's acting/direction/production/everything genius:
Entertainment
After shattering records with massive critical acclaim back in 2001, Zee Studios is back with the most anticipated sequel of 'Gadar 2,' that redefined patriotism, love and passion in Bollywood!
Entertainment
The actor is undoubtedly one of the best actors in Indian cinema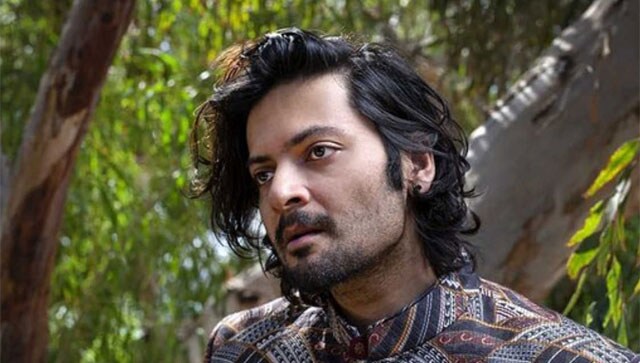 Entertainment
The film was shot during the small respite of time of covid lockdowns in late 2020 and is currently in post production