Aahana Kumra opens up about her uncomfortable encounters with Sajid Khan, Anirban Blah
Aahana spoke about about Sajid and Anirban shortly after both were accused of sexual harassment by several women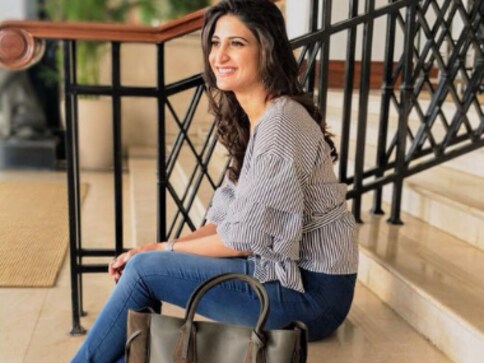 Aahana Kumra, who was seen in Lipstick Under My Burkha, had recently accused director Sajid Khan of indecent behaviour. Her charges come shortly after four women accused Khan of sexual harassment. In an interview with Times of India, Kumra explained her encounter with Khan.
Kumra begins by clarifying that the director never touched her. Though she corroborated Saloni Chopra's claims that he had a habit of calling people to his house as he also called her to his residence for a meeting. After reaching, Kumra was asked to go to his room, "which was pretty dark" and Khan made her watch what he was watching.
Kumra stated that throughout the meeting, she maintained a no-nonsense attitude and even made known the fact that her mother was a police woman. Despite her obvious discomfort, Khan had apparently still gone ahead to ask her, "Would you have sex with a dog if I gave you Rs 100 crores?"
The actress also spoke about another accused, talent manager Anirban Blah in her interview with TOI. Blah has been charged of sexual harassment by four women. Kumra said that Blah met her at a lobby of a five star hotel in Mumbai and then told her that the two could go up to a room and negotiate details of the meeting. "I walked out of that meeting because I wasn't comfortable. It didn't go down well with me. That's 'normal' conversation he has with women. The day I chatted with him, I was shaken," added Aahana.
Both Sajid and Anirban have been ousted from the projects they were earlier associated with. While Sajid has backed out from directing Housefull 4, Anirban has been asked to step down from his position of co-founder from Kwan Entertainment, primarily a talent management organisation.
The surge of accusations and accounts of blatant misuse of power has been part of the #MeToo movement in India which was spearheaded by actress Tanushree Dutta's claims against Nana Patekar and the crew of 2008 film Horn 'OK' Pleassss where the former accused Patekar of behaving with her aggressively and inappropriately.
Network 18, of which Firstpost is a part, has received complaints of sexual harassment as well. The complaints which are within the purview of the workplace have been forwarded to our PoSH committee for appropriate action.
Entertainment
Actress Kriti Sanon will be next seen in the movie Ganapath, alongside Tiger Shroff. She will be shooting in Ladakh for the same.
Entertainment
'We are so lucky that we get to witness what comes out of your talent and creativity': Ranveer Singh to Nora Fatehi.
Entertainment
Tiger Shroff opens up on the prep he's undertaking for his next, Read on!