A Private War movie review: Rosamund Pike delivers Oscar-friendly performance in this potent drama
A Private War features not just striking imagery but also an incredible performance from Rosamund Pike as war correspondent Marie Colvin
Four years ago, filmmaker Matthew Heineman stormed into the spotlight with the terrifying Cartel Land, where he took cameras right into the heart of machete fights and shootouts in drug-ridden Mexico, and then followed it up with the even more impressive City of Ghosts which chronicled an activist group in Syria. It is not surprising that his first foray away from documentaries is a documentary-like drama about a reporter in the midst of a nightmarish war-torn hellscape.
A Private War, his new film, features not just striking imagery but also an incredible performance from Rosamund Pike as war correspondent Marie Colvin who waded into the belly of the beast multiple times in Sri Lanka, Libya, Chechnya, Afghanistan, Syria and several other countries. Based on the Vanity Fair article of the same name by Marie Brenner, the film serves both as a diatribe against war and a chamber piece that brings Colvin's searing character under a raw and affecting spotlight.
The fascinating aspect of the film is the debate on why someone like Colvin risks her life so many times – is it that the story needs to be told or does she assume she is actually making a huge difference to the world's geopolitics despite being such a small cog in the wheel? Why waste a perfectly good life interviewing dictators and despots when you could be at home next to your air conditioner? Colvin was no superhuman of course, and the things she saw and experienced took a toll on her body and mind – Heineman does well to go beyond the stereotypical portrayal of a stressed woman, delving into sex and booze to deal with trauma, capturing a personality that is not only difficult to fully understand, but easy to sympathise with. Through Colvin's eyes we are taken in by the undercurrent of the moral dilemma a journalist faces, on whether they should report easy and juicy stories an average reader would prefer to read, or despite the incoming death of print journalism they should sacrifice the page views and report the stories that matter.
Another triumph of the film is how the film never mistakes a resilient female character for a man, in that it doesn't turn Colvin into a manly character only to depict strength. Colvin dealt with depression all her life and her vulnerabilities are on full display here. Even when the film is glorifying her work it doesn't descend to hagiographic levels because her personal life is the polar opposite, as she keeps only a few people like Conroy (Jamie Dornan) and her editor Sean (Tom Hollander) close to her life. It seems both Pike, who showcases compact grit, and Heineman understand that it is important to make complicated characters exciting, but grounded in reality even during the most dramatic moments, even if the events that occurred in the real life Colvin's life were often too strange to believe.
Your nerves will be shot by the time the film ends. There is something original and distinctive about the film's strategy to turn a war thriller into a dramatically charged character study, and with a journalist who chronicled wars making a film about a journalist who chronicles wars has an emotional authenticity that is too potent to ignore. Expect Pike to be appearing in the Oscar nominations list a couple of months from now.
also read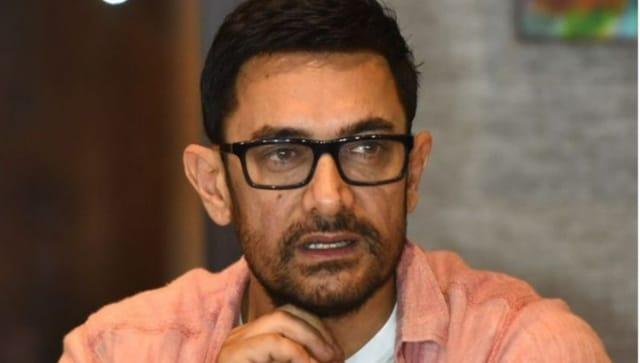 Entertainment
Producer Mahaveer Jain made a huge revelation about the Laal Singh Chaddha star that how he put his life at stake by not attending underworld parties in the 90s
Entertainment
According to an announcement on his website www.georgewinston.com, confirmed by a spokesman, Winston died Sunday after a 10-year battle with cancer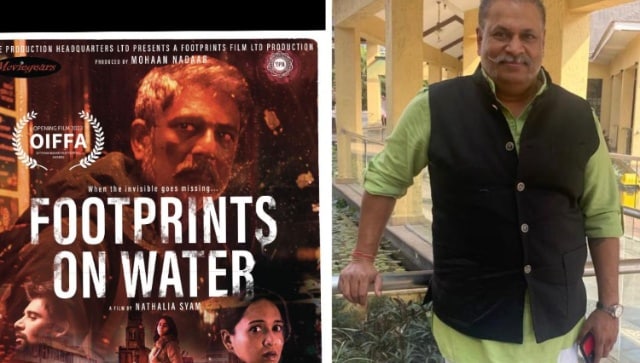 Entertainment
Adil Hussain won the Best Actor – Making Waves Globally – at the United Kingdom Asian Film Festival (UKAFF) 2023 and Footprints on Water won the Celebrating Stories and Theme at UKAFF.