A Flying Jatt stars Nathan Jones; Kevin Spacey is a cat in Nine Lives: Know your releases
This week's releases are A Flying Jatt, Nine Lives and Mechanic: Resurrection.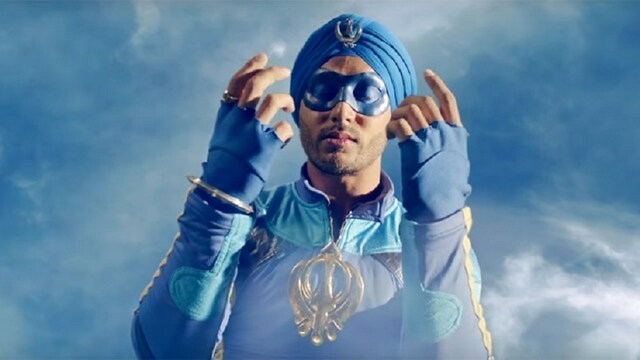 This Janmashtami weekend, while there aren't any big ticket releases, movie buffs have Tiger Shroff and Jacqueline Fernandez's A Flying Jatt, Nine Lives starring Kevin Spacey and Jennifer Garner, and Mechanic Ressurection to feast on this week.
Let's get down to business:
A Flying Jatt
It was only about time that Tiger Shroff, official teenage heartthrob, got his own superhero flick. The film revolves around a young Jatt boy who breaks out of his rut to save a piece of land from being taken over by a power hungry industrialist.
The film also stars Mad Max villain Nathan Jones. Tiger Shroff's first two films Heropanti and Baaghi have been hits, will third time be a charm?
Who's in it: Kay Kay Menon, Jacqueline Fernandez, Amrita Singh
What may work for it: The song 'Beat Pe Booty'
A Flying Jatt is directed by
Nine Lives
Kevin Spacey plays Tom Brand, a billionaire on top of his game. But not all is rosy with his life: his workaholic lifestyle has completely alienated him from his family. He rarely has time for his wife Lara  (Jennifer Garner) and daughter Rebecca (Malina Weissman).
On his way to his daughter Rebecca's birthday party, Tom has a terrible accident and discovers that he has become trapped inside the body of the cat that was supposed to be his daughter's birthday gift. Tom has a week to realize why he has been placed in this peculiar situation and goes to great lengths to earn back his human existence.
Who's in it: Kevin Spacey, Jennifer Garner, Christopher Walken
What may work for it: A cat as a protagonist
Nine Lives is directed by Barry Sonnenfeld.
Mechanic: Resurrection
Arthur Bishop (Jason Statham) returns as the Mechanic in the sequel to the 2011 hit. Bishop returns to his life as an assassin who makes killings look like accidents when the love of his life (Jessica Alba) is kidnapped.
This time he has to complete an impossible list of assassinations of the most dangerous men in the world. Will Bishop come out alive?
Who's in it: Jason Statham, Jessica Alba, Tommy Lee Jones
What may work for it: Jason Statham's action sequences
Mechanic: Resurrection is directed by Dennis Gansel.
Entertainment
Vodka Diaries is a film so preposterous that within a few minutes I started to feel a little embarrassed for the actors on-screen.
Entertainment
Keeping up the anticipation, makers of A Flying Jatt have released a teaser of their song Beat pe Booty before its release.
Entertainment
Baaghi 2 has only one song to offer that is not romantic or a rehash. It does not live up to its rebellious tonality and drifts more towards the status quo.