A cinematic reading of the letter in Casablanca versus the ones in Chantal Akerman's News from Home
The letters in News from Home are so ordinary, so uneventful, that they become a stunning contrast to the letters we are used to in films like Casablanca.
BBC Culture's poll of the 100 best foreign films has given us fodder for many, many columns – so this week, let's look at one of the female filmmakers on the list. Not that there's much choice.
There are only four women – three-and-a-half, in a sense, for one of them is a co-director (Kátia Lund, who made City of God with Fernando Meirelles). The others are Claire Denis (Beau Travail), Agnès Varda (Cleo from 5 to 7), and the Belgian filmmaker Chantal Akerman, represented by Jeanne Dielman, 23 Commerce Quay, 1080 Brussels. It's one of the most famous "anti-
narrative" films of all time. The "plot" hinges on sex (the protagonist is a sex worker) and murder. But Akerman's real subject is the devastating monotony of her protagonist's life: making beds, doing dishes, peeling potatoes. In the clip below, the director says: "I made this film to give all these actions [that are typically devalued] a life on film."
We'll get to Jeanne Dielman in a future column, but for now, let's look at Akerman's News from Home (1977), one of the most unusual documentaries of all time. As in Jeanne Dielman, the "plot" suggests vivid – even sentimental – drama. Over voiceovers of letters from her mother in Brussels (read out by Akerman), we get scenes of New York City, which was Akerman's home in the early 1970s. Sample letter: "Dear child. I received your letter and hope you will write often. I hope you won't stay away too long and that you've found a job by now... Everything is fine here, but
Sylviane is home with the flu. My blood pressure is low. I'm on medication for it. Today is my birthday. I feel sad. It's quiet at the shop... Write to me soon about your work, about
New York, about everything. Lots of love from the three of us. Your loving mother." These letters are so ordinary, so uneventful, so filled with the devastating monotony of daily life that they become a stunning contrast to the letters we are used to in (fictional) films.
In Casablanca (1942), set during World War II, Ilsa (Ingrid Bergman) pleads with Rick (Humphrey Bogart) to leave Paris, because he's in danger. They decide to leave for Marseilles on the 5'o clock train. Accordingly, Rick waits for Ilsa at the station, but he gets a letter from her instead. "Richard, I cannot go with you or ever see you again. You must not ask why. Just believe that I love
you. Go, my darling, and God bless you. Ilsa." It rains, and the ink on the letter begins to run. It's as if the letter is shedding the tears that Rick is unable to.
Now, consider Un long dimanche de fiançailles (A Very Long Engagement, 2004), Jean-Pierre Jeunet's underrated follow-up to Amélie. This time, it's World War I, and Mathilde Donnay (Audrey Tautou) is searching for her missing fiancé, Manech (Gaspard Ulliel). Her quest leads her to Élodie Gordes (Jodie Foster), who narrates her story entirely through a letter. (See clip below.) This letter doesn't "weep," like in Casablanca, and it's narrated in a steady voice – but its contents are equally dramatic. Élodie talks of her husband's plan to get out of fighting by having a sixth child. ("If you have six children, they send you home.") But he's impotent, and he asks Élodie to sleep with his best friend. ("It's not betrayal if I'm asking you.) And the story takes a turn: "I didn't even get pregnant! But soon, fear no longer tormented my husband. It was jealousy. 'Where? When? How often? Which positions? Did you enjoy it?' It became a living hell for both of us..."
In short, it's hard to think of a filmic letter that has not upped the dramatic value of a scene – and these examples underline why News from Home is so revolutionary. You could call the contents of the letters from Akerman's mother warm and sentimental (though not excessively so) – so what would you expect as the images on screen? Akerman at home, holding the letters, reading them? Maybe a letter is discarded on a table after she's read it, and now she's doing chores around the house as the letter is read in voiceover, so we know what's in it? In the first shot of News from Home, a static camera stares at the city from the far end of a crossroads. Cars pass by. Three people walk towards us, holding cartons. We don't know who's in those cars. We don't know who these people are. Sometimes, the camera moves. At one instance, it's in a vehicle – a cab, perhaps – and it observes streets and people and buildings and gas stations and supermarkets. Sometimes, we hear another letter from Akerman's mother being read out. Other times, there's only the noise of these streets. Sometimes, the noise eats up a few words being read out – it's not just on-screen sound merging with off-screen sound, but also Akerman's world overwhelming her mothers. The experimentation is also in removing letters from their natural (ie expected) context.
In Casablanca and A Very Long Engagement, we know the people who wrote the letters, and we know the people who are reading them. We know the "From", the "To". But in News from Home, Akerman is never seen, and her mother is only heard (in Akerman's voice). The letters don't have much exposition. They are written for Akerman, not for the audience to necessarily "follow".
What we are left with, in this 88-minute film, is the contrast between a mother's warmth and a megacity's coldness, the inclusiveness of home versus the alienation of the world. (Maybe Akerman feels alienated from her family as well! Maybe that's why we never hear any of Akerman's replies to her mother being read out!) Her triumph is in imbuing such a venture with a "cinematic" quality? In one stretch, the camera is in a subway compartment. We see a woman reflected on the glass of the doors. She appears and disappears, depending on whether it's bright outside or dark. At another time, in another train, the camera is so close to people that we wonder whether they are aware of the camera, and if so, if their behaviour is altered by this awareness. In the last 10 minutes of this remarkable documentary, the camera is on a ferry – it pulls away from the city. The famous skyline recedes. No letters are heard, but we hear gulls. There may be no more "news from home," but the city finds ways to keep communicating.
Find latest and upcoming tech gadgets online on Tech2 Gadgets. Get technology news, gadgets reviews & ratings. Popular gadgets including laptop, tablet and mobile specifications, features, prices, comparison.
Entertainment
Robert De Niro's lawyer said the coronavirus pandemic has limited or halted business for the restaurant chain Nobu and Greenwich Hotel, where the actor has stakes.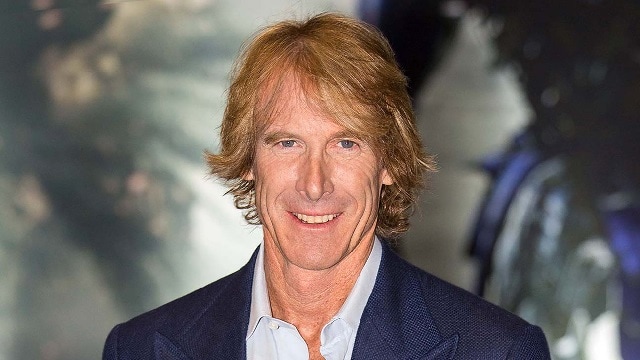 Entertainment
"We worked out the safety issues months ago," Michael Bay said about tackling the coronavirus outbreak on his set
Entertainment
Directed by Ranjit M Tewari, Bellbottom is scheduled to go on floors in August in the UK, said a press release.