On Kareena Kapoor Khan's 36th birthday, a celebration of her so-bad-they're-good films
You can't help be fascinated by Kareena Kapoor Khan.
Kaun hai yeh, jisne dobara mudke mujhe nahi dekha?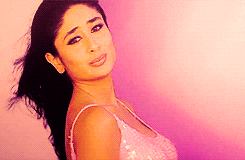 This highly narcissistic dialogue that Kareena Kapoor (there was no Khan yet, back in 2001) says in Karan Johar's Kabhi Kushi Kabhie Gham, as her character Poo flips her hair back to check out a nonchalant Hrithik Roshan, is very emblematic of her real life persona.
She's cheeky, full of sass, straightforward and rightly so. She's an actress that an industry like Bollywood makes only once in a generation.
An actress who can straddle the most commercial of films with her stock latkas and jhatkas, and also have active interest in doing a film like Dev and then much later in her career, Udta Punjab. An actress who can make size zero a fad, and then openly speaking about the pleasures of ghee and samosas.
You can't help but be fascinated by Kareena Kapoor Khan.
Among the host of adjectives one would use to describe Kareena, unabashed would be on top of the list. And that is why it gives me immense pleasure in rounding up a list of some of her so-bad-they're-good films, in celebration of the actress' 36th birthday.
These films are memorable because they're illogical, make you want to facepalm, loud, over the top and yet Kareena shines in them. They're the perfect antidote for a bad day (week or even month). So, come down this rabbit hole with us.
Main Prem Ki Deewani Hoon
If there was a manifestation of the term overacting, this Sooraj Barjatya film would be it. Everyone from Hrithik to Abhishek to Pankaj Kapur to the VFX parrot, everyone overacts. Kareena, however, takes the cake.
The film traces how an over-enthusiastic suburban family happen to meet the wrong Prem Kumar (Roshan) to set him up with their daughter, and then are faced with a dilemma upon meeting the right Prem Kumar (Bachchan). But Kareena has already fallen for the wrong Prem. Oops.
Yaadein
Cashing into the Hrithik-Kareena chemistry, came Subhash Ghai's Yaadein, a Dharma wannabe set "abroad" (the film was shot in Malaysia and parts of UK, but the film didn't think it important to give us context, as long as it was out of India).
In it, Kareena plays the youngest of three sisters who have their own personal love-hate relationship with the idea of romance. Of course, Kareena at this point, falls head over heels in love with Hrithik and irony takes a big dump on everyone.
Merge in some prepubescent dance numbers ('Eli re eli' and 'Jab dil mile'), more overacting and some class dispute (rich boy-poor girl trope) and you get Yaadein — a typical millenial commercial film. I mean, it's pretty hard to find someone who'd be so happy to be a part of such a film. Kudos to you Kareena.
Jeena Sirf Mere Liye
Remember the time Tusshar Kapoor and Kareena starred in movies together? Yeah, neither did we. Which is why clips from this film, the second one of the two (after Mujhe Kuch Kehna Hai), especially cracked us up.
This film is probably most famous for the song 'Ek baar toh India aake dekho', in which Kareena plays the abla naari, sari and all. She asks people to come visit India by dancing in front of a bad poster of the Eiffel Tower. Just going to put this out there.
Khushi
Good looking "bubbly" girl, good looking (coked up) guy and their inflated egos. What the best millenium Hindi movies were made of. Khushi, released in 2003, where Kareena stars opposite Fardeen Khan, is no less.
The only way we can imagine how this film (whose story is literally the above line) got greenlit, is if the producers decided to cash in on Kareena's Poo image and asked her to overdo it some more. Clearly they (and by extension Kareena) haven't heard of the phrase 'less is more'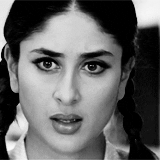 Fida
Aah, finally. The token femme fatale role. Someone with as much spunk as Kareena could possibly pull off a grey character very well. Imagine if she played Priyanka's role in Aitraaz? But we digress.
In Fida, she plays a con-woman, who is ultimately shot in the head by the do-gooder hero (Shahid) because what other fate do scorned women have on screen right? [Spoiler Alert] The ending of Fida completely ruined the entire concept of the film, and yet Kareena is a delight to watch.
The film however, is as stale as Kareena's hair highlights.
JK Kareena! Happy 36th Birthday. No matter how bad your films are, you will continue to light up the screen.
Entertainment
Sooraj Pancholi was booked for alleged abetment to suicide in the case and is now out on bail.
Entertainment
Kamaal Khan in his plea said a film viewer cannot be prohibited from making comments about a film or its characters.
Entertainment
Kangana Ranaut will play Sita in The Incarnation, which will be directed by Alaukik Desai.