Black is the new white in Hollywood
New-age Hollywood is learning to experiment with power equations of the African-American race
Can black be the new shade of white? Or, to stretch the idea, can coloured people lording over whites ever become a norm in the developed West — indeed, anywhere in the world?
The notion crosses your mind watching a couple of recent Hollywood films. Peter Farrelly's Oscar-hopeful Green Book is a gentle comedy that narrates the bizarrely true-to-life account of a Black jazz pianist who employed a white man as chauffer-bodyguard. Bizarre, because the backdrop is racist southern United States of the sixties.
A few months before Green Book, Netflix released Set It Up, a film that would seem your average Hollywood rom-com but for a quirk of characterisation. Glen Powell plays a white office assistant at the beck and call of his mercurial young African-American boss, essayed by Taye Diggs.
It has taken Hollywood decades to put those role reversals on screen. Even today in real life, not many celebrities of colour anywhere in the world have white chauffeurs driving them or white assistants rushing to fix a meal to mollify their Black boss's whimsical hunger pangs at the dead of the night. Green Book and Set It Up tread rare terrain.
Many observers in the West have looked at these films — particularly Green Book — as token feel-good gestures on the part of liberal white America, as far as denouncing racism goes. Even if that be the case, these efforts perhaps signal a start. The African-American auteur Spike Lee recently made an interesting observation speaking to The New York Times, about his first-ever Oscar nomination as director for BlacKkKlansman this year, after a phenomenal 36-year-old career.
"Any time there's an award, you should think about who's voting. And the membership of the Academy today is more diverse than it was. #OscarsSoWhite definitely prodded the Academy to open up its membership, and that's why I think that you see films by people of colour are getting the recognition now that they didn't get in the past," he reasoned, on why his film managed six nominations at the Oscars 2019 despite its anti-racism theme.
Lee's comment, about coloured people coming of age as far as decision-making at the Oscars go, would seem in sync with an era when Hollywood is talking of inclusion riders and protesting against the whitewashing of non-Caucasian roles. Although it could be a while before other minorities (Indians, for instance) are incorporated, there seems to be an initiative in correcting how African Americans are depicted.
There are other recent examples, of films that have given African-Americans the occasional upper hand in white man's America. Creed II, along with its 2015 predecessor Creed, defines an important shift. The series marks Hollywood's recognition of a significant truth — boxing owes its glory primarily to fighters of African-American origin.
For nearly four decades, powered by Sylvester Stallone's Rocky films, boxing greatness on the Hollywood screen was all about white protagonists. Finally, in 2015, The Rocky spin-off Creed legitimised African-American dominance in the sport for the Hollywood screen. The Creed films correct a racial anomaly by narrating boxing movies from the perspective of a Black fighter (played by Michael B Jordan).
The most interesting representation of the change, though, has happened in the unlikely genre of superhero flicks. It was, perhaps, far tougher imagining the Black protagonist as a big-budget superhero than moulding him as a jazz pianist or boxer — which is what Chadwick Boseman's Black Panther avatar successfully does. The film's seven Oscar nominations, coming after a monstrous $1,347-billion global haul, reorganises a Hollywood axiom: Blockbuster stardom is no longer just about America's white sweethearts.
Traditionally, coloured superheroes as Black Panther and Black Lightning would mostly find success on television. Down the years there have been attempts to turn many Black superheroes into box-office winners — notably Spawn, Blade, and Hancock, besides Storm in X-Men and Deadshot in Suicide Squad. None of these, however, captured global imagination the way Black Panther did.
An interesting aside crops up. The Black protagonist of interest can also be the brainchild of a white filmmaker. Random instances lately would include Green Book maker Peter Farrelly, besides Quentin Tarantino, who has created some of the most fascinating characters of colour in his wildly entertaining dramas (think Jamie Foxx in Django Unchained and Samuel L Jackson in Pulp Fiction or The Hateful Eight).
Tarantino or Farrelly trying to understand Hollywood's renewed racial equation points at the notion that the industry is looking at African Americans with newfound seriousness. It also marks a move from the time when African-American themes were largely the domain of black filmmakers as Spike Lee, Sidney Poitier and John Singleton.
Few filmmakers have etched more absorbing shades of African-Americanism than Lee, evidenced by a filmography that includes Do The Right Thing, Malcolm X and Mo' Better Blues. Lee is back in form with BlacKkKlansman, a biographical comic drama about an African-American cop of the seventies who infiltrated and exposed the local Ku Klux Klan unit of his hometown.
The fight off screen remains tougher for Hollywood's Blacks. Green Book star Mahershala Ali recently revealed how the protagonist of his popular small screen series, True Detective, was originally envisioned white, and that he had to convince the makers to reimagine the hero as a Black man.
Like the cop hero of BlacKkKlansman, Ali in real life was also taking the fight for identity right into the white man's domain.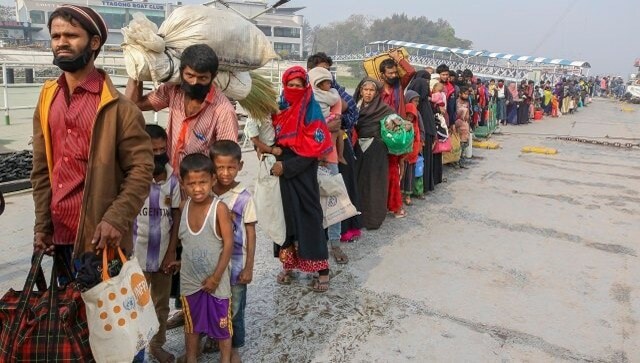 India
The ruling of the Supreme Court is reminiscent of the jurisprudential baggage that India has been carrying since partition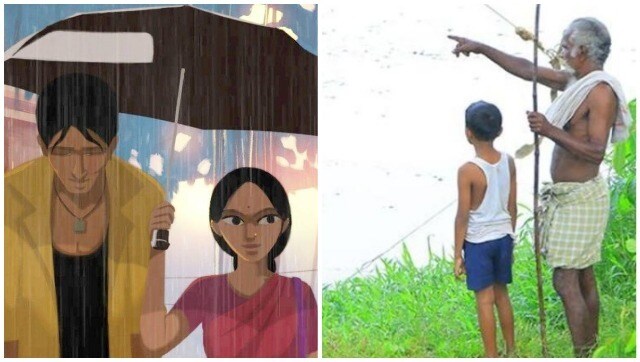 Entertainment
What these two films have in common is how they create a sense of a setting as something inseparable from the inner lives of the protagonists.
India
Immediately after the news of both incidents became public, people from many faiths contributed to the victims. Many perhaps felt shame and anger in the way these innocents had been targetted because of their religion