'24: Legacy': All you need to know about the new spin-off show without Jack Bauer
The spin-off from the hugely successful action show has one major difference: '24: Legacy' has cast a younger, African-American man as the lead.
The one person taking Hollywood's white washing problem seriously is the producer of 24.
Lurching out of the past, mostly the same but with slight differences, here comes 24: Legacy.
The main difference is that the producers have now cast an African-American man to channel Jack Bauer, 24's celebrated protagonist. Straight Outta Compton's Corey Hawkins is Eric Carter, an Army ranger turned into a terrorist-fighting hero, and this season's lead.
He's back from active duty, which involved killing a terrorist leader in Yemen, and the terrorists have come to retaliate and carry out the attack he derailed.
There's lots of gunfire, running and violence, a brilliant homage to Jack Bauer's 24. But Kiefer Sutherland now occupies a different role in series Designated Survivor (but Sutherland does serve as an executive producer on 24: Legacy.) Even without Bauer, Legacy still takes place within the same 24 universe, with the pilot including more than a few references to the past.
Series veteran Carlos Bernard will return to the show as Tony Almeida, one of the most recognizable and beloved characters from the series' original run.
The series debuted on 5 February 2017 following the Superbowl LI, and has mixed reviews from critics.
Here's what New York Times had to say about the show:
"The signature '24' format — each episode represents an hour in real time — is as pulse-pounding as ever. One ingredient that has more or less disappeared, at least in the first four episodes, is the use of torture as a reliable way to get information, a frequent target of 24 critics. But while Jack Bauer's violent tactics were repellent, the inner darkness they suggested gave the character a certain complexity. He could show fatherly concern about his daughter one minute and draw blood from a bad guy the next. Eric Carter isn't as complicated or, as a result, as memorable, at least in the early going, though, by the fourth hour, the character has begun to gain traction."
Watch the trailer of the 24: Legacy here:
World
The United States finds itself having notched the most fatalities in the world, far exceeding other frontrunners such as Brazil and India, and facing a resurgence in cases due to the prominence of the highly contagious Delta variant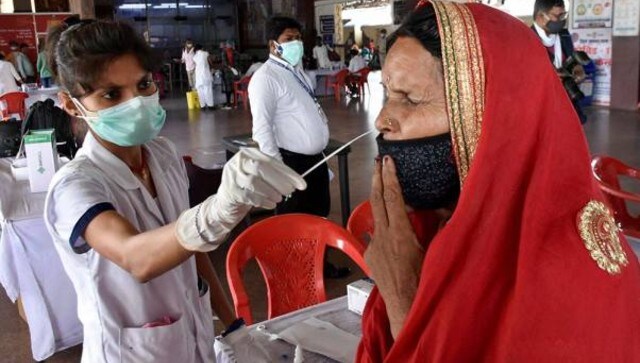 India
As many as 14,09,825 tests were conducted on Wednesday taking the total cumulative tests conducted so far in the country to 57,68,03,867
News & Analysis
Both manual and automatic gearbox versions of the Mahindra XUV700 petrol and diesel averaged 170-180 kph on the endurance record run in Tamil Nadu.