2016 TV catch up: From Halt and Catch Fire to Insecure, everything you might've missed
We've got for you here a list of TV shows you can watch during this downtime — shows you might've wanted to watch but didn't have the time for, shows you might not have heard of, and shows you might have heard of but didn't think they were all that interesting.
December's a good time to be a TV nerd — most of the shows are on their mid-season break (which doesn't mean you stop your dinner-table conversations about them; we're still discussing the key characters' long-awaited call to arms against Negan on The Walking Dead and Westworld's incredible and scary season 1), new season of Sherlock is about to release (those TV teasers for the latest season, set to a haunting creepy rendition of Jingle Bell have set it up perfectly). Even the TV channels do their bit by airing Christmas-sy specials of all your favourite movies (anyone who dares to call the plotholes in Home Alone "glaring" better beware around here!) and all your favourite TV shows (hey, Chandler and Joey buying last-minute petrol station Christmas gifts, and Ross dressed as a holiday armadillo to teach his son Ben about Hanukkah, will forever be funny).
So yes, it's a good time to be a TV nerd. The holidays (and the possibility of some breathing space) are also a good time to catch up on any TV viewing you might've missed — which is entirely probable, given there's so much amazing television all round, and too little time. We've got for you here a list of TV shows you can (read, you must) watch during this downtime — shows you might've wanted to watch but didn't have the time for (in which case, we're reiterating their awesomeness in order to make you find the time), shows you might not have heard of (because, well, it's possible), and shows you might have heard of but didn't think they were all that interesting (in which case, we want to help you change your minds). So here goes!
Must-watch new shows you might have missed
Insecure: Issa Rae's funny, awkward, rapping-to-herself-in-the-mirror onscreen alter ego is perhaps one of the best things that came to television this fall. As the show's co-creator and lead actor, Rae brings to life her Awkward Black Girl web persona to life on the HBO show, thoroughly deserving the awards show love she and her show have gathered. Hilarious, sexy-yet-real, and breaking every racial stereotype (and a few gender ones in the process), Insecure is as much a commentary on "real" black culture as it is on love and friendship (especially friendship between two educated women in their late-20s). Also, Solange Knowles is the music consultant on the show, so you're essentially treated to some of the best music on television all year!
Status: An eight-episode first season is done. Renewed for a second season.
Atlanta: This one was being touted as the best new fall show even before it had aired. And boy has it lived up to its lofty expectations! Donald Glover created the perfect vehicle for himself to showcase his chops as both creator and star — Atlanta is personal, dark, funny, quirky and surreal (think: a box of chicken that lights up like the briefcase in Pulp Fiction, and a black pop star named Justin Bieber!). And it's 10 episodes of great music.
Status: A 10-episode first season is done. Renewed for a second season.
Better Things: Anyone who watched Louie knows how awesome Louis CK and Pamela Adlon are together, and in Better Things, they've joined their crazy funny heads to create a female-driven, infinitely more confident version of Louie. What seems like a comedy about a divorced actress raising her three daughters on her own is actually a feel-good, poignant study into the dynamics of mother-daughter relationships. Partially autobiographical, Better Things is that funny new show where neither the mother nor the daughters are even remotely perfect — thereby making it the perfect ode to single motherhood.
Status: A 10-episode first season is done. Renewed for a second season.
Speechless: One of fall's standout "warm-hearted, nice" shows, Speechless is the perfect addition to ABC's already large and awesome set of successful sitcoms. The show handles a challenging topic (cerebral palsy) in a sweet, understanding, and heartfelt manner, without turning into an insufferable tear-jerker at the drop of every hat. It manages to combine this sensitivity with a comedic irreverence, which makes for great television. Minnie Driver does a terrific job as the mother doing her best for her family, including her disabled son JJ (actor Micah Fowler, who suffers from cerebral palsy in real life). Dialogues, wit, acting, and heart on point, Speechless is pretty much unmissable.
Status: 11 episodes of the first season are done. On a mid-season break.
The OA: In a year that saw Stranger Things catch our collective imaginations in thrall, you'd think Netflix would be hesitant to come out with another show that has a similar mix of sci-fi and supernatural drama combined. Well, Netflix often does the unexpected, and so we get The OA — about a blind girl who disappears, then returns seven years later, calls herself The OA and has restored vision. It's been accused of being "too much like Stranger Things" (like that's a bad thing!), but The OA and its novel-like approach is perfectly suited for a Netflix binge. Go for it!
Status: All eight episodes of the first season are out and available for streaming on Netflix.
Also watch: Fleabag (a six-part British comedy about a woman called "Fleabag" getting on with her life in modern-day London, it's the perfect change-of-pace-from-an-American-comedy) and The Girlfriend Experience (based on Steven Soderbergh's 2009 movie of the same name, the 13-episode first season looks at the life of a female law student who also moonlights as a high-end escort).
Must-watch returning shows you might have missed
The Americans: It sometimes probably gets lost in the Homeland glorification, but four seasons in, this period drama about two KGB officers posing as a married American couple has evolved into a top-tier spy drama, with tension, suspense, and the thrill of the Cold War era in full effect. A must-watch, if you haven't already. More so for anyone who watched and loved Keri Russell in and as Felicity back in the 1990s. Ah, the days!
Status: Four seasons done, with 13 episodes in each season. Set to return for the fifth season in 2017.
Veep: Long before Donald Trump became President, there was Selina Meyer as the she-is-so-mad-and-crazy-surely-she-can't-be-real American President in Veep. Five seasons, 10 Primetime Emmy awards, one Julia Louis-Dreyfus. Quite possibly the best veteran comedy series on television. Period. The writing is so awesomely hilarious that the insults on the show have their own special supercut, the acting is so good that Louis-Dreyfus and Tony Hale have won five and two Primetime Emmy awards for best actress and best supporting actor, respectively, and the antics of the characters on the show are so insane that the become memes!
Status: Five seasons done. Set to return for the sixth season in 2017.
Halt and Catch Fire: An insider's view into the growth of the World Wide Web in the early 1990s (and the personal computer revolution before that, in the 1980s), three seasons of Halt and Catch Fire are the perfect binge watch for any nerd. Add to that the stylistic distinction of the show, it kind of acts like the technological counterfoil to Mad Men (both are AMC shows), with some comparing Halt more favourably to the Jon Hamm-led advertising period drama. Mackenzie Davis (of Black Mirror — San Junipero fame) stars as a young coding expert.
Status: 3 seasons done, with 10 episodes in each season. Set to return for a 4th and final season in 2017.
Also watch: Superstore (a single-camera sitcom starring America Ferrera, about a group of employees working in a fictional big-box store) and Killjoys (a Canadian space adventure drama series!).
Must-watch miniseries you might have missed
The Night Of (Riz Ahmed, who stars in the new Star Wars movie and raps(!) leads the cast in this highly-acclaimed HBO original series), London Spy (a British-American drama about two men who fall for each other, while being sucked into the world of espionage), and The Night Manager (Hugh Laurie + Tom Hiddleston = Enough Said!).
Extra options to watch: "I-liked-that-so-I-might-like-this" version
— Sense8: Watch it if you enjoyed Stranger Things.
— The Expanse: Watch it if you enjoyed Battlestar Galactica.
— The Good Place: Watch it if you enjoyed Parks and Rec.
— Full Frontal with Samantha Bee: Watch it if you enjoy Inside Amy Schumer.
— Billions: Watch it if you enjoy Suits.
— Berlin Station: Watch it if you enjoy Homeland.
Find latest and upcoming tech gadgets online on Tech2 Gadgets. Get technology news, gadgets reviews & ratings. Popular gadgets including laptop, tablet and mobile specifications, features, prices, comparison.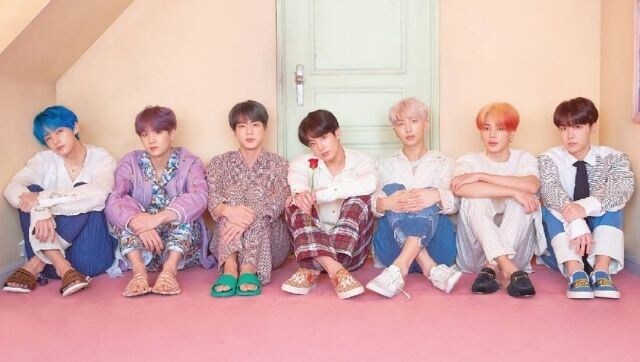 Entertainment
BTS' experience continues to expose the entrenched fissures around race, language and national origin in a music industry which purports to be global.
India
The recent arrest of Umar Khalid is being seen as one of the most outrageous steps in a series of sustained attacks on the flag bearers of a certain cause.
Arts & Culture
Kapila Vatsyayan authored nearly 20 books on different forms of art and their histories in her long career. Some of her notable works include The Square and the Circle of Indian Arts (1997), Bharata: The Natya Sastra (2006), Dance in Indian Painting (2004), Classical Indian Dance in Literature and the Arts (2007), and Transmissions and Transformations: Learning Through the Arts in Asia (2011).