2.0: New poster of Rajinikanth starrer released; grand audio launch will happen in Dubai
The audio launch of 2.0 is being held in Dubai where AR Rahman is reportedly going to unveil two songs from the film's album.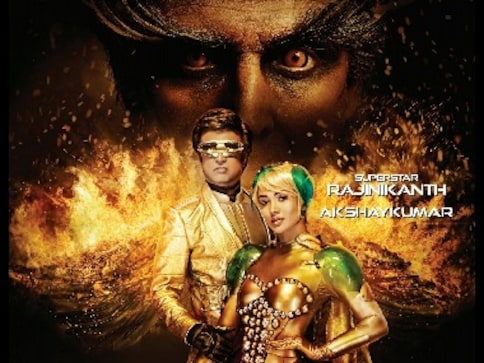 As the city of Dubai is gearing up for the grand audio launch of Superstar Rajinikanth's upcoming film 2.0, the excitement among the fans is soaring high.
Amid all this fanfare and buzz around the film, the makers have released a new poster of the film, featuring Rajinikanth's Chitty avatar along with Amy Jackson, while at the background a silhouette of Akshay Kumar (as Dr Richard) hovers above them.
2️⃣7️⃣ 1️⃣0️⃣ 2️⃣0️⃣1️⃣7️⃣

BIGG day ahead!!!
The #2point0AudioLaunch #2point0 #MyDubai#2point0DXB

Are you ready... pic.twitter.com/Zn6CSzd4Kh

— 2.0 (@2Point0movie) October 27, 2017
The most striking feature about the poster is the overt use of the golden shade. Be it the very title of the film, or Rajinikanth and Jackson's costumes, or the light falling on Akshay's menacing face — all of it [the poster] exudes golden radiance.
2.0 is one of the most expensive films of all time, surpassing Baahubali, which was reportedly made in a budget of Rs 150 crore. 2.0 is rumoured to being made at a massive budget of Rs 350 crore. 2.0 will also see major international collaborations. Sean Foot of Avatar fame has been roped in for make-up in the film. Kenny Bates, who did the action sequences for Transformers is also a part of the project.
The VFX is being done by a team which has likes of John Hughes and Walt, who have done the VFX for films like Life of Pi, 300 and Percy Jackson.
Ahead of the film's music launch in Dubai on 27 October, the preparations, to make the event memorable and grand, are at their best. The makers of the film shared these on Twitter:
2.0 flying high......Skydiving over palm Jumeirah in Dubai....above 10000 feet..... pic.twitter.com/wFfxqrm9la — Raju Mahalingam (@rajumahalingam) October 26, 2017
Dance dance dance!!!
Getting ready for #2point0AudioLaunch

Water dance on one side, rehearsal on the another. #2point0 #EMAAR pic.twitter.com/P1DwR6wpF6

— 2.0 (@2Point0movie) October 26, 2017
According to a report by The Indian Express, the total expenditure done on the audio launch is a whopping Rs 12 crore, which is reportedly much more than the budget of several Tamil films.
Entertainment
Kangana Ranaut will play Sita in The Incarnation, which will be directed by Alaukik Desai.
Entertainment
'I'm constantly figuring out what I'm going to do next': With over 70 acting roles and 45 directing credits, Clint Eastwood, 91, does not want to call for retirement yet.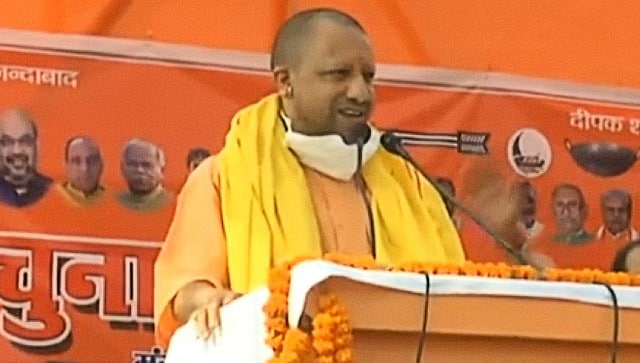 Entertainment
The seers alleged that Bollywood artistes consume alcohol, eat meat and involve in immoral activities due to which they can never represent pious characters of the Ramayana.