13 Reasons Why has a message about suicide we need to pay attention to
13 Reasons Why shows that people who attempt suicide are sometimes from families like yours and mine
There are times when I need the quiet.
I don't want to see or hear anybody at this time. I just want to cuddle with my pets in bed, and do nothing. This need is accentuated when I watch an especially well-made, soul-stirring film or series. I need more time to come back to urban life, after being transported to another world that seemed so very real.
I experienced this yet again, on recently binge-watching Netflix's 13 Reasons Why.
It's the story of a teenaged girl-next-door who commits suicide, leaving behind seven audio cassettes enlisting the reasons that drove her to take the step. The journey through the 13 sides of the seven tapes (the B side of the last cassette is left blank) is painful. Each side holds up a mirror to the challenges you face in your own life.
I didn't live the exact life as the protagonist Hannah Baker, or of the only friend she loved — Clay Jensen. But my life does bear a resemblance to hers.
I am a suicide survivor. Too many reasons lead to my suicide attempt: I was teased and bullied because I was effeminate, my number was graffiti-ed on the college walls. When I spoke about my story of childhood sexual abuse, I found more bullying than support. When I came out as a homosexual, the inference that was drawn was – "if I am gay today, then at the age of seven, I should have enjoyed having sex". Hence it was deduced that sex between the seven-year-old (me) and my much older abuser, was not child sexual abuse, but something that the child enjoyed. I had bullies everywhere: at school, home, among friends, family, relatives… that was a time when even the average Joe who glanced at me in the street, pierced the conscience of my very existence. The only support I found was not from humans but animals. And that helped me come out and speak out.
The story of Hannah is a story of several lonely souls in our midst. Many would relate to her, if not wholly, then in parts. The best thing about 13 Reasons Why, to me, was that it dares to portray reality and doesn't care about the criticism it may evoke.
And it has evoked a lot of criticism. People thought things were exaggerated; some were bugged about the fact that Hannah had many opportunities to get therapy and she didn't. Maybe the writers wanted to leave it dark, but I call it being real.
People who attempt suicide are sometimes from families like yours and mine. If you ask me, I didn't see anything wrong in the content. In fact, it was so real that it hurt. After reading the criticism, I realised the shrowrunners were victims of their own brilliance. They didn't show Hannah as someone who was lost and broken and not in control. She took charge of her life — even the decision to end it.
But hold on, there is nothing brave about trying to take your life. There is nothing timid about attempting suicide. We need to stop seeing things in just these two extremes. People who attempt suicide, do so when they reach the end of the road. They need support. They need friends. Their decision to die is the failure of all of us — of society. It is our failure to recognise and reach out to a person just when they needed us the most. It's also our collective failure that we're not making it a norm for everyone to visit a mental health professional, just as one visits the family doctor.
13 Reasons Why had everything: suicide shaming, slut shaming, voyeurism, parental pressures, homophobia. But this series is not about Hannah Baker, or about Clay Jensen. It is about  those incredible people don't slut shame, they don't beat you, they don't rape you, they don't write graffiti on the walls of college restrooms. These people are the incredibly nice people. These are people who just watch you, when they could watch over you. They sometimes feel the emotions that you do. But they don't do anything about it. This isn't just about activists or a topic for a select few to discuss. India has a high suicide rate. We need to rise up and open our arms and stretch out our hands — to hug, to listen and to support the quiet ones who sit in the corner. Help yourself, and help them survive, another day, another hour. Help them transform their hopelessness to happiness. And if you can't do that, move on. Don't be a bystander.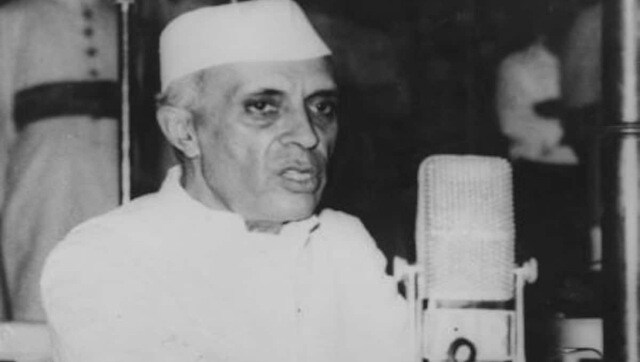 India
India's first prime minister advocated knocking down and building anew, and certainly didn't have time for 'stakeholder' opinion and angst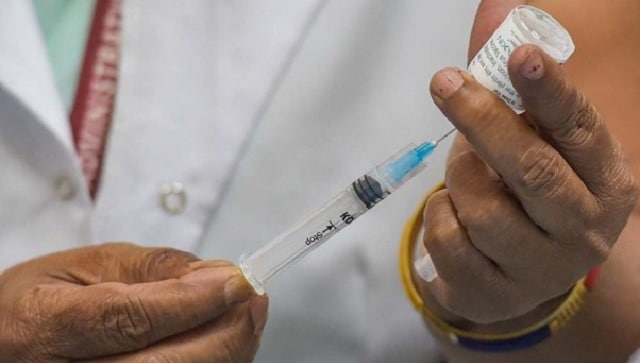 Blogs
While the original plan of 30 crore fully vaccinated individuals by July may extend by a few weeks, the year-end target can be more ambitious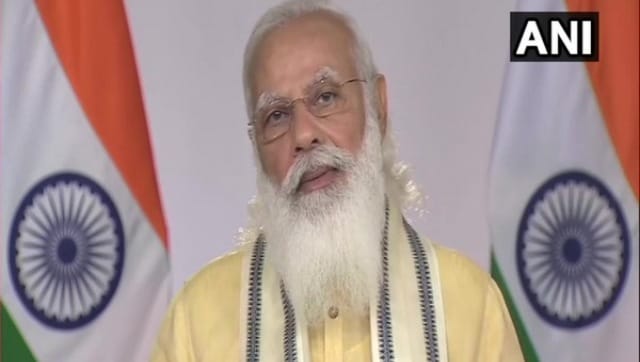 India
While the prime minister's address was no doubt a full-frontal political attack, it was in retaliation to sustained politics of slander