12 unspoken censorship rules for Bollywood, if it still wants to make movies
'Even if the Central Board of Film Certification clears a Bollywood film, it can still be censored (banned?) by political parties.'
The following are the unspoken censorship rules that Bollywood must follow if it still wants to make movies.
1. Even if the Government of India issues visas to Pakistan talent you will not make films with them. You must understand that the government of India is not bothered about how our jawans are dying in the border fire but you, as a proud Indian, should be.
2. Even if the Central Board of Film Certification clears your film, it can still be censored by political parties. The CBFC does not have people of any merit. They can only determine the length of the kiss in a film. It is our political parties who really know how to protect the value, culture and integrity of India.
3. Watching a film could lead to law and order problem. Do not be naïve to think that watching a film is a peaceful social, activity. What happens if suddenly members of the audience or even those concerned souls loitering outside decide to break furniture, set fire or attack the cinema hall? This why the MNS, Shiv Sena, BJP, NCP, Congress and others warn us not to watch the film. You really think that the state government can or should do something about protecting a movie goer's pathetic life?
4. The Government of India has more pressing matters to attend to than to protect every citizen's right to see a film cleared by official authorities. Once for all, why cannot the idiots in Bollywood understand this: any single person in the country has a right to ban your film. If there are two persons asking for a ban it is called "public sentiment".
5. If you are a Muslim in the film industry you better shut up till India's relations with Pakistan improve. You may be amongst the best the brightest talent in India but please keep your opinions to yourself. Only our television anchors are allowed to have dissenting opinion.
6. Until the Uttar Pradesh elections are over in early 2017, if you are a Muslim in the film industry you will abstain from participating in Hindu festivals. Otherwise you may suffer Nawazuddin's fate. Remember how members of Shiv Sena prevented him from participating in Ramleela? And how latter party leader Aditya Thackeray said that those Shiv Sena supporters do not represent Shiv Sena. Do you still have any doubts?
7. Until the BMC elections are over in Feb 2017, no person from the industry will talk about corruption in Mumbai. Anyone who talks about corruption, like Kapil Sharma, is himself or herself corrupt. For instance, everyday you can read about how Mumbai's potholes are filled with corruption. But if you are a Bollywood celebrity you should not talk about it.
8. Any person from the industry who decides to make a film about the trauma of children not going to schools in Srinagar because of the 90-day curfew will be deemed anti-national. So what if the Valley is going through terrible times? Make one film about the Pandits, then you are allowed to make another about Kashmir's problems. How many people in Bollywood, except Ashok Pandit, have made heart wrenching stories about the plight of the Pandits?
9. Television channels will pay retired Pakistan generals to speak to them and increase their TRPs but no one from Bollywood should pay a Pakistani singer when our soldiers are being killed.
10. Henceforth you will not make a film based on any Indian politician until the person himself or herself promotes it. It was because of the stupidity of the earlier government that a film like Gandhi was allowed to be made by Richard Attenborough. People can write books and biographies about political events and personalities. But which sensible India reads books? Bollywood should be more responsible and refrain from touching such topics. They should be aware of the potential law and order problem.
11. You should not make a film on any well-known rape incident, like Nirbhaya's case. Should we spell out what the nation already knows? It is because of Bollywood that women are getting raped in the county.
12. No movie or personality from Bollywood will talk of drugs or corruption in Punjab or in Goa till the state elections are over in Feb 2017. Drug abuse or corruption has been wiped out in these states. Only dengue remains.
(Mahesh Nair is a writer and film maker)
India
The Congress leader has made trips to Gujarat's Akshardham temple and the Mahakaleshwar temple in Ujjain in the past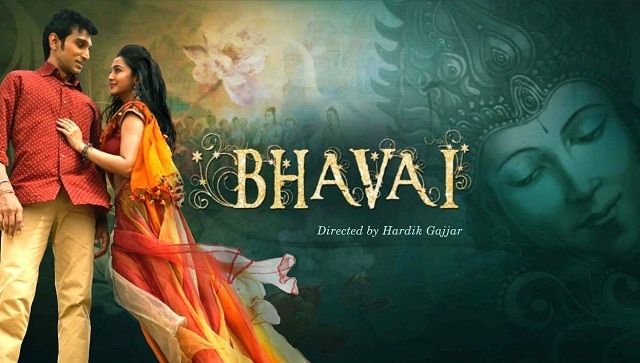 Entertainment
Pratik Gandhi, Aindrita Ray's Bhavai will release in cinemas on 1 October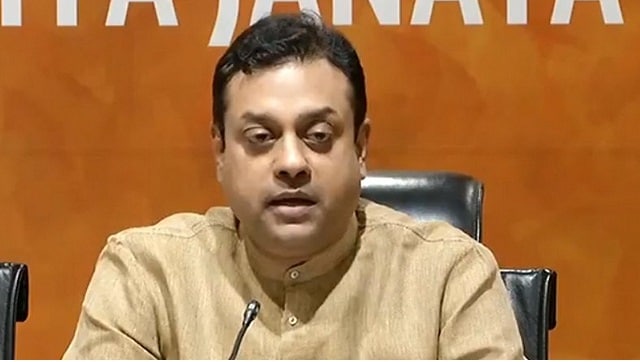 India
BJP national spokesperson Sambit Patra, in a press conference, alleged that the Congress sacrificed not only the Kashmiri Pandits but also the development of the region