Former Kerala CM's daughter Sarada Mohan takes on Congress' VD Sateeshan
Paravur, Kerala: The daughter of one of Kerala's most respected former chief ministers has taken on a veteran Congress legislator in their assembly polls in what is widely seen as a triangular contest.
Sarada Mohan of the Communist Party of India (CPI) and V.D. Sateeshan of the Congress are the two main candidates in Paravur, which is different from the Paravur where a temple tragedy claimed over 110 lives this month.
Sarada Mohan's father, the late P.K. Vasudevan Nair, was the chief minister for less than a year, in 1978-79. After he quit, the down-to-earth political leader won innumerable hearts by taking a bus to go home.
The 59-year-old woman, who lived in Bangalore for close to three decades, quit her job as a teacher to take forward her father's legacy. She won from the Kalady ward in Ernakulam district panchayat last year.
"Development in this constituency has stagnated," she says at various election rallies. "Nothing much has happened here in the past 15 years."
Sateeshan, who is looking at a fourth consecutive win from Paravur, located 30 km from Kochi, Kerala's commercial capital, does not agree, of course.
The three-time legislator, 51, is vice president of the ruling party, but he doesn't mind pointing out errors in governance.
Velapally Natesan, the Hindu Ezhava leader and founder of the Bharat Dharma Jana Sena (BDJS) party, an ally of the Bharatiya Janata Party, has fielded Hari Vijayan, 49, to ensure that Sateeshan loses.
But Sateeshan is not bothered. "During elections, people will vote, not social group leaders."
In 2011, the CPI fielded its state secretary and former Lok Sabha member Panniyan Ravindran, but Satheesan won by 11,349 votes.
All three contestants have finished the first round of campaigning by visiting the main market places and junctions, and will now focus on family meetings.
The Congress-led United Democratic Front (UDF) counts Ernakulam district as one of its strongest areas. In 2011, it won 11 of the 14 assembly seats. This is one reason Satheesan may be breathing easy.
Politics
Addressing the foundation day of the All India Mahila Congress, Gandhi said that the ideology of the Congress is completely opposite of the BJP-RSS and only one of the two ideologies can rule the country.
India
Fernandes, who had undergone a surgery to remove a blood clot from his brain in July, was admitted to the hospital in Mangalore after suffering a head injury while practising yoga at his home.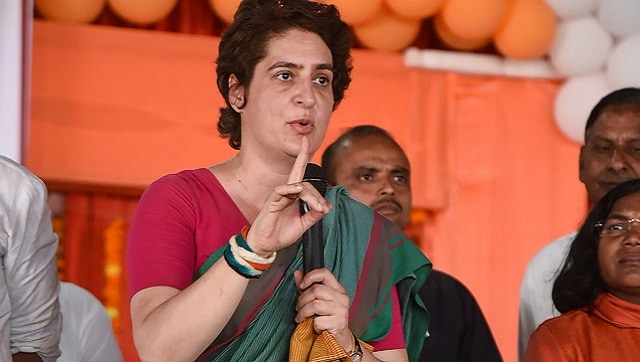 India
During the yatra, Congress leaders will assure people that they would fulfil promises made by the party in the run up to the polls.