Those 49 days: Kejriwal plays down future to defend past
It seems Kejriwal still has to keep explaining himself even to the party faithful
"I see another general election in a year," predicts Arvind Kejriwal.
This is part of Kejriwal's strategy to poke holes in the Modi wave theory, the one that will bring the BJP a 300-seat bahumat as Modi puts it.
"I don't see any hawa," he tells a packed audience at Sangam Vihar in South Delhi. "Only dhoop . And the garmi (heat of anger) inside the public."
"Only hawa hawai," responds someone from the crowd.
But it turns out it's not just the audience. Even Arvind Kejriwal actually has a sense of humour.
He usually keeps it well under wraps but perhaps now that the trademark muffler has come off, flashes of a sly jabbing wit are also visible on the campaign trail.
At a rally in Sangam Vihar in South Delhi, Kejriwal pokes fun at Narendra Modi using Modi's own slogan.
"You know I've been seeing these billboards around town that say Accha din aanewala hai," he says to the crowd, all wearing his Aam Aadmi caps. "I say accha din aanewala hai, Modi aur Rahul jaanewala hai."
In an election season where Amit Shah talks about "badla" and Azam Khan harps on "kutte ke bacchey" in retaliation, it's refreshing and all too rare when a speech actually makes you smile instead of cringe. Kejriwal even can be playful about his own record.
"Cops tell me they stopped taking bribes during our 49 days. But now some say they want to take extra bribes to make up for those 49 days."
Kejriwal takes himself and his project very seriously. These days there's a rather alarming amount of divine mission feeling to his speeches replete with images of God sweeping up the wicked and the rise of AAP being some kind of holy miracle. He sees an Amrit-manthan coming up and out of that churn a new India being born presumably filled with Aam Aadmis in parliament. He feels like a miniature Moses leading his chosen people, all in Aam Aadmi caps, across the Red Sea.
But just as he sounds like the slightly crazed proselytizer, he steps back from the brink.
He promises that his MPs can hold down gas prices if they get to parliament because he's convinced Modi if he comes to power will quadruple them. But don't fear, AAP will be there.
"We will do dharna, and one thing our opponents admit is we do dharna well," he grins.
That humour also comes with large doses of bravado.
"The Congress and the BJP don't know what kind of mitti I am made of."
Self-pity.
"Let them also do a little drama and show me, sleeping on the pavement in 4 degree cold." (About the allegations that he was a dramebaaz).
And boasting.
"Let them find another government that did as much in 50 days. I showed them how to run a government but they didn't learn."
The crowd is ecstatic chanting "Bhrastachar ka karega kaal, Kejriwal, Kejriwal" and "Abhi toh Sheila haari hai, Ab Modi ke baari hai." The elderly lady next to me fights her way to grab a handful of rose petals to shower on him. But there's still a nagging feeling about the speech.
But why is so much of the speech, and I have heard various iterations in various places, devoted to looking in the rear view mirror at those 49 days? Kejriwal is speaking to the converted in these rallies. The AAP folks around me all have their speaking points down to explain why the resignation was the right thing to do, and always try to reassure me that everyone they talk to get it as well. The only dissident at this meeting is a slightly belligerent drunk who is hastily shooed out.
It's as if the issue has been explained and settled. But it is not. It seems Kejriwal still has to keep explaining himself even to the party faithful spending most of his speech focusing on those 49 days in the past instead of the future (other than doomsday warning of spiraling mehengai under BJP or Congress).
And that's where the doubt creeps in about the confidence with which he dismisses the opinion polls. (Admittedly they were wrong about his party's performance in December.)
Zahir Ali from Tigri says he's a believer. He has seen and felt the impact of the 49 days. The water mafia used to charged Rs 200 per drum of water from a tanker in his neighbourhood. When AAP took over, it became Rs 20 per drum. JK Verma, an advocate, says he knows people who tried to offer cops bribes when they were caught without seat-belts. But cops insisted on issuing tickets.
"They were afraid of stings," said Ali.
But even Ali isn't sure what will happen. He says he knows people who believed in AAP but have turned against it. He also knows people who joined AAP after the resignation. The question is which number is greater.
"I wish he had spent more time plugging the candidate Devendra Sehrawat running from here," says Verma. "After all he is the one standing for election now."
Though his party has a manifesto, on the campaign trail Kejriwal is being forced to run a campaign that's a post-mortem of 49 days in the past rather than the promise of the golden future Modi keeps rolling out.
Find latest and upcoming tech gadgets online on Tech2 Gadgets. Get technology news, gadgets reviews & ratings. Popular gadgets including laptop, tablet and mobile specifications, features, prices, comparison.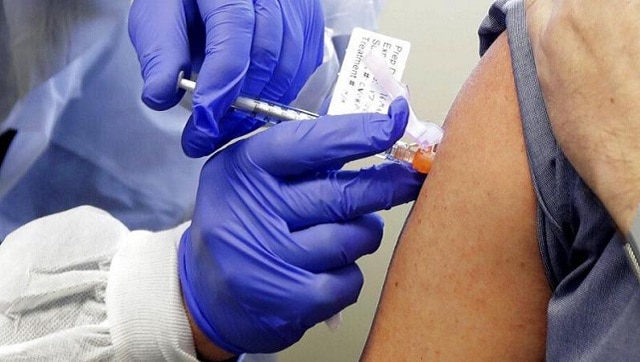 India
The Union health ministry was also quoted as saying that Modi is likely to launch the Co-WIN app, and interact with vaccine beneficiaries across the country
India
Bharti, however, was granted bail to enable him to file an appeal before the high court against his conviction in the case and jail term
Politics
The All Assam Students' Union (AASU) staged sit-in demonstrations across the state with black clothes tied to their face during the prime minister's visit to Sivasagar to distribute land 'pattas'