Slamming Snoopgate, defending Vadra: Can Priyanka fight Modi?
Priyanka in Rae Bareli was what could have still given the Congress some hope, had Rahul managed to work half her charms. Sadly, her defence is too little, and most importantly, comes too late.
In Rae Bareli, the Congress has seen Priyanka Gandhi in an avatar they would have liked better on the party's face and campaign leader Rahul Gandhi in these turbulent times before the polls.
In a firm voice - unwavering but not election rally-shrill, probing but not theatrical like her brother's - Priyanka questioned the lows Indian politics has plunged into. Standing in her mother's constituency, Priyanka brought up the fact that her mother was not born an Indian. A fact, relentlessly and at times distastefully, exploited by the opposition to suggest that a party Sonia Gandhi heads shouldn't be allowed to run the country.
Yet, instead of skirting past it, Priyanka brought it up and pointed at her mother's present place in India's politics as proof India's accommodating, broadminded social psychology.
"My mother was not born in India. Yet you have accepted her. That is what India stands for," she started off. Then she went on to defend both her family and most importantly Robert Vadra, suggesting that the Opposition, in the absence of better issues, have now resorted to ugly, personal slander to mislead voters. While her claims on the irrelevance of the opposition's attack on Robert Vadra is quite questionable, the Indian poll rhetoric demands that even the most tainted be defended hoarsely by the respective party. The Indian poll juggernaut rolls on defiance - there's equal proof of the same in the BJP's move to defend and reward the Muzaffarnagar riots accused and AAP's refusal to rap Somnath Bharti.
To any average observer of the poll circus, it becomes clear that Priyanka's  non-literary, prosaic political rhetoric possibly packs a stronger punch than Rahul's attempts at word play. It's impossible to not notice how Priyanka basically copied Narendra Modi's well-rehearsed and largely successful victim-hood stance in favour of her own party and quite deftly at that. ''
Like Modi relentlessly harps on the Congress' attempts to discredit and slander him, Gandhi emphatically questioned how the opposition can stoop to such levels, where no personal attack was considered unwarranted or uncalled for. Like Modi says that Congress' attacks just egg him on, Priyanka said that her opposition's attacks on her husband just make her stronger. She also added the extremely attractive, Indian audience-perfect 'we are family' bit. "I tell my children that some day, the truth will be out," she said. Now if the image of innocent children being scarred by shameful political mudslinging doesn't melt an Indian voter, what can?
Basically, Priyanka in Rae Bareli was what could have still given the Congress some hope, had Rahul managed to work half her charms. Sadly, her defence is too little, and most importantly, comes too late.
While there have been ample speculations that Priyanka is as involved in pulling the strings of the party as mother Sonia (it was reported that she sat in the room behind Arnab Goswami when Rahul was being interviewed), she has not been seen much in public. It was a strategy that the Congress had possibly decided on to give Rahul both time and space  to establish himself as a leader the Congress voters would want to vote for. Given his sudden promotion in the party and the equally abrupt entrance into the main battlefield, it was necessary for the Congress to make sure no one, at least from their own stable, eclipsed him while he was trying to make an impression. This is why Priyanka seems to have stayed in the shadows. However, the result of Rahul's semi-poetic exploits over the past one year is here for everyone to see - while no one sees a pugnacious Congress leader in him, no one sees a shrewd, smart, aggressive politician in him either.
Had she decided to take a stronger and more visible role in Rahul's campaigning, Priyanka might have been able to lend the Congress campaign a bit more zing. While Rahul was being relentlessly torn into as a pampered political heir with next to no vision, there was little that the Opposition could come up against Priyanka. She had no official role to play in the party and therefore couldn't have been pinned down by allegations of misplaced ambitions.
Priyanka, when Congress kicked off his campaign, could  have been the best ambassador for Brand Rahul.
The Congress cannot fight allegations of dynastic politics successfully. However, had Priyanka participated right from the beginning, the Gandhis could have tried convincing voters that even if they work in the form of a family unit, they are trying to establish an coherent political idea and are working to contribute to a developmental vision for the country. However, with Rahul left alone and only beating around the bush, the family managed to establish exactly what the opposition was alleging: That Rahul has inherited his political position but can do no justice to it.
Secondly, when the allegations against Robert Vadra and his allegedly dubious land deals were flying thick and fast in the media and from the Oppositions' bunkers, Priyanka maintained a steely silence. Not once did she come out in defence of Vadra or attempt countering the Opposition's claims. It was a flock of grisly Congress leaders who were employed to defend the Gandhi damaad, giving BJP and AAP enough meat to last two elections in a row.
The defiance she has showed now, was possibly needed in the heat of the moment. Instead, Priyanka waited for the storm to pass over and now, a year after the allegations surfaced and was used by the BJP, AAP to fatally batter the Congress, she decided to speak up. Her defence of Vadra will at best be read as a lukewarm denial, not the kind of feisty defiance that Indian voters have a taste for. Also her prolonged silence on the issue weakens her defence and softens her blow on the Opposition. If she was aware of Vadra's innocence all along, why didn't she speak up earlier, Congress' opponents will ask.
Worse still, her gutsy attack on the Opposition's politics, in the last lap of poll campaigning can also be read as desperation. A last ditch attempt of salvage the party's fortunes and justify the idea of Rahul Gandhi as a national leader. Given the strong anti-incumbency wave the Congress is facing and Rahul's relative lack of political experience, the Congress needed as many hands voices possible to form a chorus in its defence. And Priyanka could have led it. Only, she decided to remain back room manager, and for way too long.
Find latest and upcoming tech gadgets online on Tech2 Gadgets. Get technology news, gadgets reviews & ratings. Popular gadgets including laptop, tablet and mobile specifications, features, prices, comparison.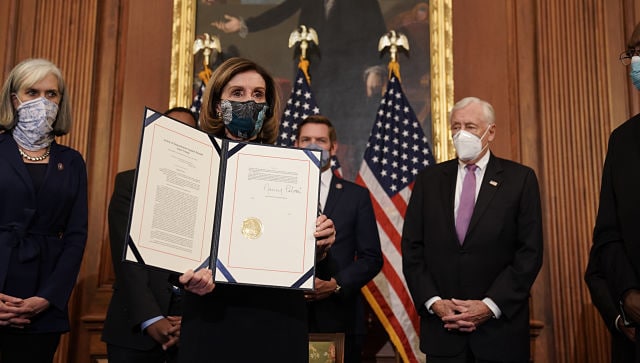 World
While the House moved with remarkable speed to impeach Trump, a Senate trial to determine whether to remove him cannot begin until 19 January, his final full day in office
Politics
The Birbhum MP said she has been unsuccessful in reaching out to the party leadership and would not want to continue in the post if she is unable to 'work for the masses'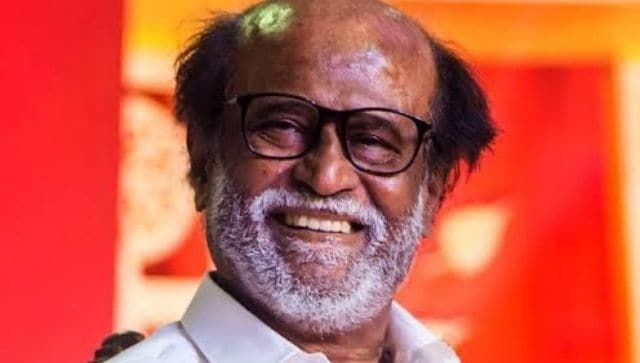 Politics
This comes a day after his fans held an agitation in Chennai, in a bid to make him reverse his recent decision. The actor said he has already explained the reasons for not taking the political plunge