'SINCERE SORRY', says Dev about rape gaffe in Bengal
Filmstar Dev had been making news for trying to do a different kind of campaign - visiting his opponent for tea for instance. Now he's scrambling to recover from his rape analogy blunder.
Before he landed face first in a rape gaffe, Bengal's hottest commercial star and Trinamool candidate Dev was actually getting a few pats on the back for trying a different kind of politics.
It was all about a cup of tea. The actor decided to pay a courtesy call to his opponent the CPI's Santosh Rana and have a cup of tea with him.
Sipping tea with the enemy is almost akin to sleeping with the enemy in Bengal after state minister Jyotipriya Mallick famously told party workers "Don't gossip with (CPM cadres) even at tea stalls."
Dev obviously missed that memo. But decrying the "entrenched" culture of discourtesy in Bengal politics, a CPM leader tells The Telegraph "What Dev is doing is good." Even the Trinamool's Partha Chatterjee said "Showing courtesy is misinterpreted as meekness. But that should not happen. It's nice that Dev has decided to make a courtesy call on the CPI candidate. The CPM should take a lesson."
Alas, all that courtesy goodwill is now buried under a barrage of negative barbs after Dev made his infamous comments to the Bengali tabloid EBela when asked if he was enjoying the huge media attention his campaign was getting.
"Enjoy,,,! It's just like being raped, yaar! You can shout or you can enjoy. Nothing more than that."

Now everyone has pounced on him.
"It is unfortunate people who can make such comments are contesting the poll and aspire to be the elected representatives to parliament," said Sujon Chakraborty of the CPM leaving open the possibility of complaining to the Election Commission. Rahul Sinha of the BJP told IANS that it was not surprising because Dev "represents Trinamool, a party which has put Bengal in the headlines for rapes."
Trinamool, so pleased about their casting coup, has been silent about the young man described as a "bhalo chheley" or "good boy" by Mamata Banerjee.
Dev is beating a hasty retreat. At least on Twitter. He tweeted out last night
I m new in politics. My heart is clean. No offence meant 2 any1. I respect Maa,sis al women n brothers. Dint mean 2 hurt any1. SINCERE SORRY"

Of course, what Khokababu does not realize is that his being "new in politics" has nothing to do with the offensiveness of the rape analogy. It's offensive when a CBI director like Ranjit Sinha makes it. It's offensive when Chetan Bhagat makes it. And it's offensive when Dev makes it. It's the casual almost lighthearted usage of the word "rape" that's at issue not his newbie political career.
"Actually, Dev is to be thanked for reminding us once again why rape jokes should always be condemned unequivocally," writes Rituparna Chatterjee on IBNlive.com
But today is a new day. And an old Dev. The Paglu star is moving on.
Good morning al..Long working wala day fr me.nw tough action seq on horses.never done b4.but good learning So hw is my twitter world doing?

Apparently to err is Dev. To forgive and forget Dev-ine.
Find latest and upcoming tech gadgets online on Tech2 Gadgets. Get technology news, gadgets reviews & ratings. Popular gadgets including laptop, tablet and mobile specifications, features, prices, comparison.
India
The committee will be headed by noted Dalit writer Manoranjan Byapari
Politics
The Opposition leader added that his focus will be to dent the vote share of both TMC and BJP, and "restore secular ethos" in the state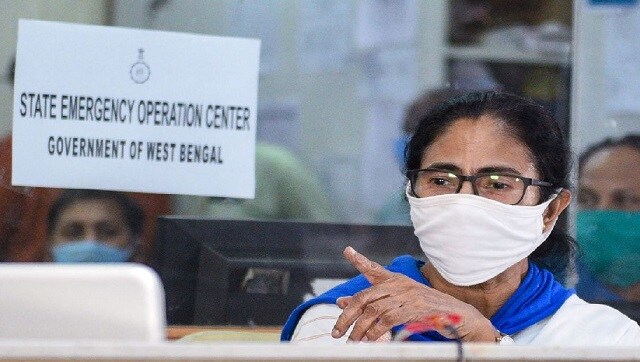 India
Banerjee had written to the Centre, saying that she was ready to implement PM-Kisan and Ayushman Bharat schemes in West Bengal if the funds are routed through the state government