Raj Thackeray's real pitch is to Modi post-Lok Sabha polls
It is not easy to guess why Raj Thackeray wants to bank Modi but not the BJP. Clearly, he is playing for larger stakes in the state.
For a man not known to speak in riddles, Raj Thackeray of the Maharashtra Navnirman Sena (MNS) has been throwing googlies at the media right and left. He has also managed to confuse Maharashtra politics significantly.
A month ago, Raj—nephew of the late Balasaheb Thackeray—almost managed to drive a wedge between the Shiv Sena and the BJP when he chatted with Nitin Gadkari, former BJP president, about staying out of the Lok Sabha polls. This was to enable a clean fight between Sena-BJP and Congress-NCP. His cousin, Uddhav Thackeray, Balasaheb's son and chosen heir, got apoplectic, and before long a red-faced BJP dumped Raj like a hot potato.
Raj Thackeray went back to his drawing board and came back with this gem: "We will contest the Lok Sabha elections. I will show my party's strength during the elections. We will support Narendra Modi for the PM's post. Modi should become the prime minister of the country."
To which the BJP, now eager to kiss and make up with Uddhav, said "No,thanks." Party president Rajnath Singh swore eternal love to Shiv Sena and rejected MNS's advances. He said: "Our friendship with Shiv Sena is very old and will continue in future. Nowadays, many parties are taking Modi's name. Oh brother, why are you offering your unsolicited support to us? You either become part of NDA alliance or merge with BJP."
This got Raj Thackeray's goat and soon he was on every television channel and newspaper saying he supported Modi, not BJP, not NDA, not Rajnath Singh. End of story.
What is Raj Thackeray up to? What explains his unsolicited love notes to Modi when the latter has not acknowledged it? Is there a deeper game he is playing?
The message Raj is trying to send is simple: "Me Real Sena, not Uddhav."
The fiery Raj, and most Maharashtrian supporters outside the Sena, believe that he is the real inheritor of Bal Thackeray's legacy (from looks to language to even cartooning), but he lost the lucky sperm contest when the late Sena supremo anointed Uddhav, his own flesh and blood, as heir.
So Raj Thackeray's goal is to defeat Uddhav's Shiv Sena and ultimately claim the Balasaheb mantle and party at some point.
To achieve this, he needs to keep damaging Uddhav. And this is where his Modi fealty comes in.
Raj knows that the MNS may need the BJP, especially a BJP under Modi, to combine with him in the assembly polls if he is to make a realistic bid for power in the state. Support from Modi will also tilt the scales in the Sena versus Sena battle of attrition.
Raj's gameplan is to separate the Sena from the BJP by sowing the seeds of suspicion in both parties. He also needs to weaken the Sena steadily.
Unfortunately for him, the Modi wave is so strong in Maharashtra this time that even a weakened Sena looks like doing reasonably well – though the MNS may damage it in some of the seats in Mumbai, where elections are due tomorrow (24 April).
In 2009, the Congress-NCP combine won all six Mumbai seats as Raj Thackeray's candidates managed to poll well over one lakh votes in each of them – costing Sena-BJP big time.
This time, Raj is not fielding any significant candidates against the BJP, but certainly some strong ones against the Sena – which means the BJP may win two or three seats in Mumbai, and the Sena at best only one.
The Modi wave is actually queering the pitch for Raj Thackeray because, if the Sena-BJP combine does well, there is no reason to abandon it for the assembly polls due later this year.
Raj's plot within a plot is thus to stretch the Sena-BJP relationship to break-point in the hope that there will be enough people in the BJP to say why not try MNS for the assembly polls? Gadkari is a pal of Raj rather than Uddhav. To help a good thing along, Raj is trying to shift Modi's allegiance with expressions of backing for him personally. His real pitch is to Modi post the Lok Sabha polls. Raj's target is the state assembly elections.
Modi has a tough call to make between the two Senas in the assembly elections.
Find latest and upcoming tech gadgets online on Tech2 Gadgets. Get technology news, gadgets reviews & ratings. Popular gadgets including laptop, tablet and mobile specifications, features, prices, comparison.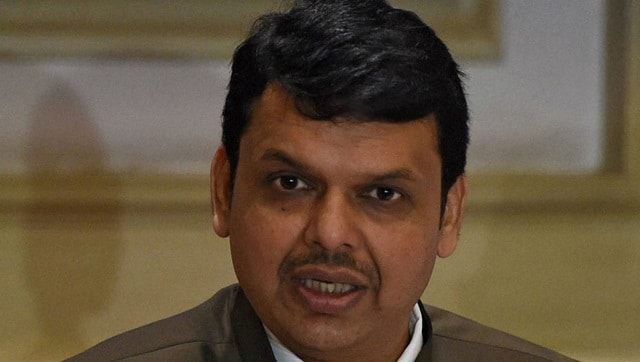 Politics
As per a government notification issued on 8 January, Fadnavis will now get 'Y-plus security with escort', instead of the 'Z-plus' cover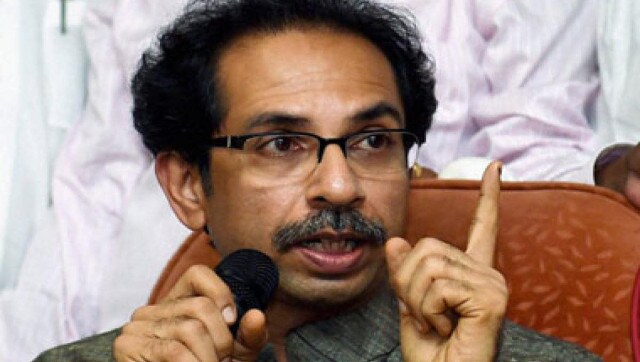 India
Maharashtra claims certain areas which are part of Karnataka including Belgaum, Karwar and Nippani, contending that the majority of population in these areas is Marathi- speaking
India
The state govt announced formation of a a six-member team headed by the director of the health department on Sunday to probe the incident. The team was directed to submit its report within three days