No chance for Sena-BJP: In Baramati, Supriya Sule takes Pawar's legacy forward
Supriya Sule is expected to win easily in Baramati, but she's also preparing for a larger role, of fashioning the NCP's future.
As you drive into Baramati, the uncrowned queen of western Maharashtra, probably one of the last few regions in the country where the Congress-Nationalist Congress Party are still pegged to be clearly ahead in the run-up to Lok Sabha elections, you know from 30 kilometres outside the little town why western Maharashtra is accused of getting preferential treatment from the state's leaders.
The landscape changes dramatically as you near Baramati -- the roadside shops are suddenly busy, there are SUVs whizzing down the highway, the highway itself is immaculately maintained, one perfectly good patch is being resurfaced and there are restaurant signboards bearing a tantalising promise in a photograph of foreign liquor. There is also a furniture mall, no measly carpenter's shop.
And then there are those unmistakable signs of prosperity - billboards. There's one for Raymond suiting, several for a jewellery store and, of course, one for residential apartments.
Just outside the city, there's a Toyota showrom that looks new: "Bookings open," it announces gaily.
After that heightened sense of anticipation, the town does not disappoint. The tree-lined roads are unbelievably clean, largely pothole-free; prominent roads have green embankments on either side, a green median and pretty-as-a-picture benches and street furniture; there's a 1957 steam engine posing outside the quaint railway station.
The prosperity is not difficult to account for. There's an 800-hectare MIDC, the town is home to Piaggio and Vespa factories, there are dozens of sugar cooperatives in the region, the sugarcane and grape cultivation have hit several major milestones and there's enviable supply of water through a network of dams and canals. But above all, there is political power.
Baramati Lok Sabha constituency has been with the Pawars for eight terms, seven of them consecutive.
In 2004, Sharad Pawar won the sea by a margin of over four lakh votes. In 2009, his daughter Supriya Sule won by over three lakh votes.
In 2009, the senior Pawar bequeathed Baramati to daughter Supriya Sule, moving to neighbouring Madha. Sule is now seeking a second term from the family fiefdom, in what is expected to be an easy and convincing victory.
Pawar himself has for the first time in nearly five decades declared that he will not contest any more elections. He was elected unopposed to the Rajya Sabha in January, having said he wants to focus on building his party.
Sule has been on a gruelling campaign schedule for three weeks, visiting village after village with a dual message, partly a report card of the development work done during her last term and partly an emotional appeal, that this land has been nurtured for decades by her father, and she wishes to be able to continue toe tradition.
She barely acknowledges her opponents in the fray -- Mahadev Jankar of the Rashtriya Samaj Party contesting as an ally of the Sena-BJP and retired IPS officer Suresh Khopde of the Aam Aadmi Party. Jankar has much to say about Sule and Pawar, that development has been limited to the MIDC and Baramati town, that there are vast undeveloped areas in the constituency, both partly true. Jankar also has the support of Raju Shetti and his Swabhimaan Shetkari Sanghatana, another NDA ally. Shetti has been a long-time sworn enemy of the Pawars, representing the polar opposite of the powerful Maratha community the Pawars represent -- the migrant labourers and sugarcane cutters. But despite Shetti's sway over that population, Jankar remains a small challenger to Sule's supremacy in Baramati.
"On my first day in Lok Sabha, my father told me that if I have the strength to climb those eight steps into the Parliament House, it is because of the trust the people of Baramati have vested in me. The day I do not have that strength of the people behind me, I will not be able to climb even the first step," Sule tells the gathered villagers in Ambavade village.
Not everyone is attentive, there is a meal to be served later that many are waiting for. But that doesn't mean they don't care about Sule -- not just the NCP activists, Ambavade and nearby villages and indeed most of Baramati agrarian community is connected to the NCP or the Pawars at a very basic level. The party and its bosses have a near-absolute control over the region's sugar cooperatives and the cooperative banks in the region. Access to credit and to fair treatment at the cooperative factories form a central axis for rural homes here. Even local NCP leaders are considered all-powerful.
"But it's not just that she's Pawar saheb's daughter that we care about her," says Champakrao Jain of Khanapur, a village of about 2,500 people. Jain, in his seventies, has been a supporter of Pawar for over four decades, but says the villagers trust the Pawars because they have done work in the region.
"Supriya especially, because she's a woman, and she has raised an organisation of young women preparing for politics. It's because of her that villagers are encouraging women in the villages to join politics, to contest elections for sarpanch, etc," Jain says.
Sule is travelling on Saturday through the Bhor taluka in the Western Ghats, where arid, majestic plateaus are interjected with wide brush strokes of green, where lush crops tell the story of what water management and irrigation can do.
Ask Sule about accusations that western Maharashtra and Baramati have prospered at the cost of other regions such as Marathwada, and she rubbishes the idea that inequitable distribution of water is a reality in Maharashtra. "There's no evidence --why should I counter such accusations," she says.
Those are not the only accusations. From the Aam Aadmi Party to a former chief engineer of hte state's irrigation department, there have been serious allegations of graft worth thousands of crores in the irrigation sector, with NCP leaders' role under scrutiny. In Baramati, nobody is willing to talk about the AAP's allegations.
The other big war of words in Maharashtra this election season, of course, has been the claims by NDA leaders including Uddhav Thackeray and Gopinath Munde that Sharad Pawar was keen to join the NDA. On Munde's repeated attacks on Pawar including reportedly calling the duo a "Baramati's thieves", Sule says, "I think Mr Munde must be my father's biggest fan. He seems completely obsessed with Mr Pawar, he has a new statement and accusation everyday. We make it a point never to respond, we are just too cultured," Sule scoffs. Then adds, "Mr Munde also made the allegation as far back as 1993 that my father has links with the underworld. The NDA was in power after that, they got no proof whatsoever. He should remember that."
She's diplomatic, measured in her responses and admits she is a fiercely private person. Ask her about Mulayam Singh's comments on rape and she chooses to say the media playing the "unfortunate" statement over and over again only serves to desensitise people some more. Ask why there are just not enough women candidates in the fray in Maharashtra, and she says there's the issue of winnability, until there can be 50 percent reservation for women, one of her father's dreams.
Sule has championed the Rashtrawadi Yuvati Congress, a youth wing of the party for young girls alone. One of her former proteges of the Yuvati Congress, Dr Heena Gavit, is now contesting against the Congress candidate in Nandurbar on a BJP ticket. There's a strong buzz that Heena could scrape past the octogenarian sitting MP, Manikrao Gavit of the Congress.
"It's sad. We tried to stop her, she wanted to contest as an independent, but the people would have then believed that the NCP was propping up a candidate against the Congress," Sule says. "She was a member of my organisation and I will always wish her well."
Only on the issue of Sanjaya Baru's tell-all book on Dr Manmohan Singh, Sule ventures an opinion: "The timing makes it unethical."
It has become a typical thing for Sule, to be faced with a barrage of questions on national politics, well beyond the scope of her constituency. She takes on the challenge well, clearly settling into a larger role within the party.
It's then back to the election trail and more media requests, including one team Asianet in Kerala. Say something in Malayalam, the reporter requests. Having just said she loves idiappams and Cochin city and the backwaters, Sule beams at the camera: "Namaskaram."
Find latest and upcoming tech gadgets online on Tech2 Gadgets. Get technology news, gadgets reviews & ratings. Popular gadgets including laptop, tablet and mobile specifications, features, prices, comparison.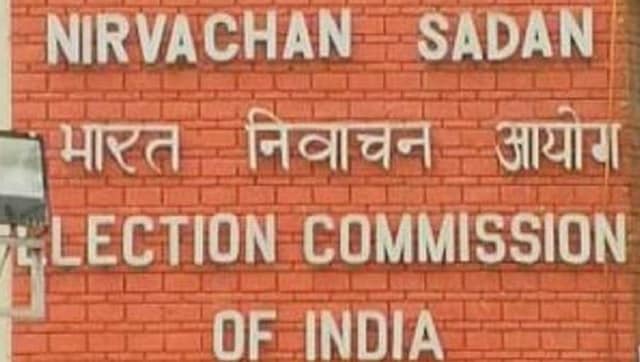 Politics
Nominations can be filed till 18 January, scrutiny of nominations will be held on 19 January, and withdrawal of names can be done till 21 January
Politics
The Birbhum MP said she has been unsuccessful in reaching out to the party leadership and would not want to continue in the post if she is unable to 'work for the masses'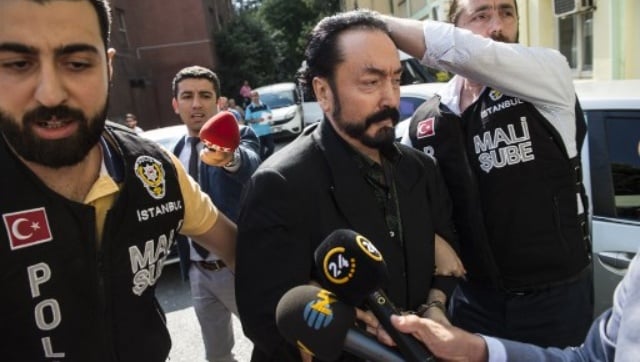 World
The Muslim televangelist preached creationism and conservative values while scantily clad women, whom he called 'kittens', would danced around him to upbeat music in the TV studio