In Moon-rise kingdom: A House for Ms Sen
One of the great electoral crises in West Bengal has been resolved. A house has been found in Bankura for Trimanool star candidate Moon Moon Sen. Air-conditioners are being installed.
One of the great electoral crises in West Bengal has been resolved. A house has been found in Bankura for Trinamool star candidate Moon Moon Sen.
It has everything a star might need or at least make do with at a pinch – a 60-year-old bungalow with old world charm. "Two air conditioners will be installed in the two bedrooms, either tonight or tomorrow," the bungalow's lucky owner Sujit Kumar Dutta tells The Telegraph. "A power load extension has been done." It's also been done up in Trinamool colours of blue and white.
It's still of course a far cry from Moon Moon Sen's Kolkata digs described gushingly in the Graphiti magazine in 2009. "In the main living room, since it was a party evening, the eight-seater dining table was ready for the onslaught of guests and there were flowers and candles all over the room, adding to the ambience. On one wall there's a large Chinese screen painting has been turned into a hanging (Bharat bought it during a recent trip to Macau).

No word on the chef search yet. The media had reported that the Bankura Trinamool party honchos had been busy interviewing various candidates for the position of Moon Moon Sen's chef. The chef needed to be adept at multicuisine – Indian and Chinese.
In fact, the Trinamool's list-load of starry candidates have put their local units into a fix as they run around arranging for everything to be up to their starry standards. For example, veteran actor Sandhya Roy, also a candidate, reportedly wants to find a house in her constituency that's close to a Shiv temple.
But lest anyone think these stars are outsiders breezing in to give rural and small-town Bengal a whiff of sophistication, Moon Moon Sen has set the record straight.
"I am not from Alaska," she tells the Times of India.
Not only is she not from Alaska, she actually understands the travails of being Adivasi. There is a substantial tribal population in the area. "I hope they would identify better with me knowing that my husband too belongs to a Scheduled Tribe," she reveals to The Telegraph after her first appearance at the workers' convention in Bankura. That is news to many of her fans in Kolkata. Until now they had heard mostly about her husband's Bharat Dev Varma's connections to royalty. He comes from the same princely family in Tripura which produced Sachin and Rahul Dev Burman. His mother was the princess of Cooch Behar and a sister of the legendary Gayatri Devi.
But it's election season and ST connections are an asset.
Moon-watching however will be an interesting sport this election. Sen can be disarmingly honest with the kind of candour political bosses do not always appreciate. She can tell the crowd in Bankura "My standing here means that my mother is standing here" but also turn around and admit to a TOI reporter "I think (my mother would) faint if she were alive, not because of me joining politics but out of concern for her daughter. "Sen showed up for her maiden outing dressed in blue and white all day – from a blue and white salwar to a blue and white sari, even a blue and white wristband."
The choice she tells The Telegraph with a chuckle was "deliberate." Cheeky. Don't underestimate Moon Moon Sen. She can get a sly dig in just when you think all she's doing is smiling prettily.
Find latest and upcoming tech gadgets online on Tech2 Gadgets. Get technology news, gadgets reviews & ratings. Popular gadgets including laptop, tablet and mobile specifications, features, prices, comparison.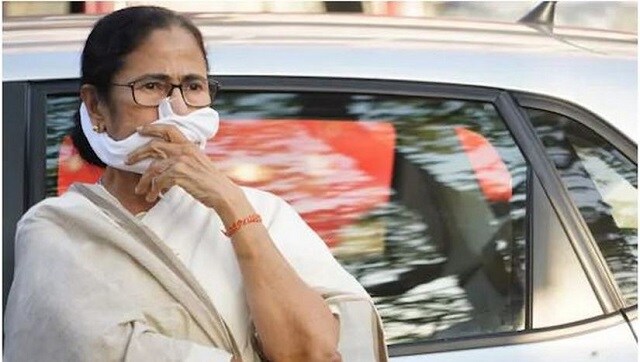 India
Mamata's announcement of free vaccination comes ahead of the West Bengal Assembly election, which is likely to be held over April and May this year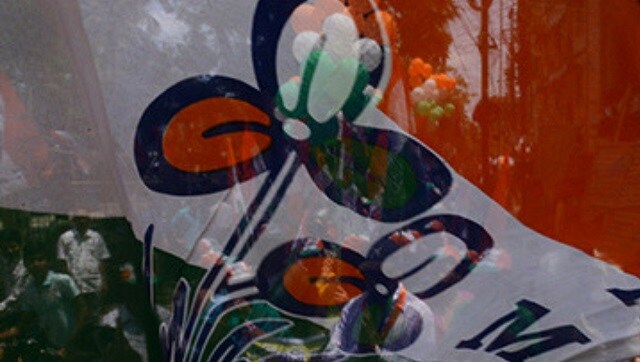 India
The BJP, which has emerged as a potent force in the state, said the TMC's suggestion amounted to admission that it was not in a position to take on the saffron party on its own in the assembly polls in West Bengal due in April-May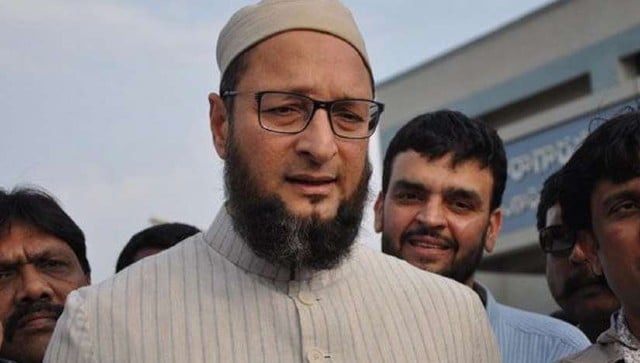 Politics
Owaisi, who was here to hold a meeting with Muslim cleric Abbasuddin Sidiqqui, rejected TMC's claims that his party was a "B-team of the BJP", and would eat into anti- saffron camp votes