How the RSS is heavily invested in elections 2014 and Modi
Despite a stated abhorrence for a personality cult, the RSS has never been as invested in a general election outcome as this time.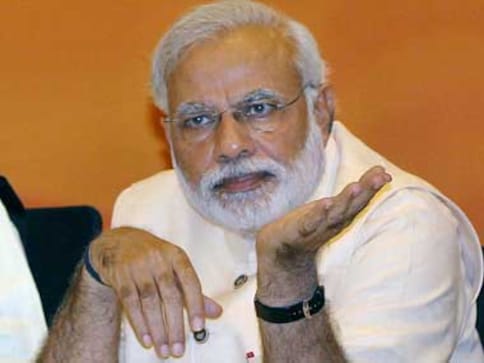 Just in case you think Elections 2014 are all about Narendra Modi deciding his own destiny, here's another thought: the Rashtriya Swayamsevak Sangh (RSS) is as much invested in his campaign as Modi's own team in Gandhinagar and the BJP's headquarters in Delhi.
You may think of the RSS as those guys in khaki shorts doing morning exercises with lathis, but this article in Business Standard talks of an RSS "IT blitzkrieg" in the next general elections. Among other things, the newspaper says the RSS has got hold of a huge database of 11.5 million Delhi voters, and has started accumulating volunteers to take on the NaMo campaign online and offline. Not only Delhi, but the Sangh plans to cascade its efforts to other states.
Facebook and Twitter campaigns have been started for the BJP's 272-plus seat target, and the newspaper says the "entire campaign is being run with qualified professionals" who hope to flood "cyberspace with Modi messages". A 30-man call centre is also apparently ready to roll.
Not since the Mandir movement has the Sangh campaigned as extensively for the BJP as now.
While the Sangh is still coy about admitting why it is so heavily invested in Modi, the newspaper suggests that the RSS prefers to be in the background for fear of scaring away the new voters who are attracted to Modi.
The problem for the Sangh, though, seems to be that its foot-soldiers also appear to have been blown off their feet by NaMo, leading RSS boss Mohan Bhagwat to remind them with some degree of irritation that singing NaMo's praises was not their job. He said recently: "Hum rajneeti mein nahin hain. Humara kaam 'NaMo NaMo' karna nahin hai. Humme apne lakshya ke liye kaam karna hai (We are not in politics. Our work is not to chant 'Namo, Namo'. We must work towards our own target)", DNA newspaper quoted Bhagwat as saying.
However, there is little doubt that getting NaMo to 7, Race Course Road is part of the Sangh's immediate "lakshya" (goal).
The Sangh's long-term backing for Modi began some time in mid-May 2012, when it sacrificed its own Gujarat strongman, Sanjay Joshi, after Modi made this an issue. After that, the Sangh has steadily expanded its support first by elevating Modi to campaign committee chief last June, and then as PM nominee in September despite the sulks and objections of BJP's old-timers led by LK Advani.
As we noted before, the Sangh's role was particularly critical last September, when Modi's detractors inside the party were pushing hard for postponing his anointment as PM candidate till after the Madhya Pradesh and Rajasthan elections results were announced. With both Shivraj Singh Chouhan and Vasundhara Raje trouncing the Congress in Madhya Pradesh and Rajasthan respectively, and assuming both would have won anyway, one can surmise that there would have serious efforts to scuttle Modi's candidature by positioning Chouhan as equally deserving of the honour – especially in the context of the need for allies after 2014.
The RSS decision to back the Modi announcement even before the assembly elections was thus very prescient. The last thing the BJP needed was a lot of infighting after the assembly elections were won. Not only that, by making the announcement before the elections, the RSS ensured that the BJP's state and national leaders were pulling in the same direction. Modi batted for all his chief ministers and chief ministerial candidates, and this may have made all the difference between a sweep and ordinary victory in Rajasthan and Madhya Pradesh, and between victory/near victory and defeat in Delhi and Chhattisgarh.
The RSS-backed decisions involving the BJP are indicative of great political savvy. Where needed, the RSS put its weight behind the right people, and where required, it backed away even from its own people.
Clearly, the RSS believes it has a lot at stake in this election.
India
Santosh Yadav, the first woman to climb Mount Everest, graced the Vijayadashami function as the chief guest at RSS Headquarters in Nagpur on Wednesday.
Explainers
Mohan Bhagwat's visit to the Kasturba Gandhi Marg mosque at the heart of the Delhi – his second meeting with Muslim intellectuals over the past month – comes amid an unprecedented outreach to the minority community by the RSS chief and in the backdrop of the Gyanvapi mosque row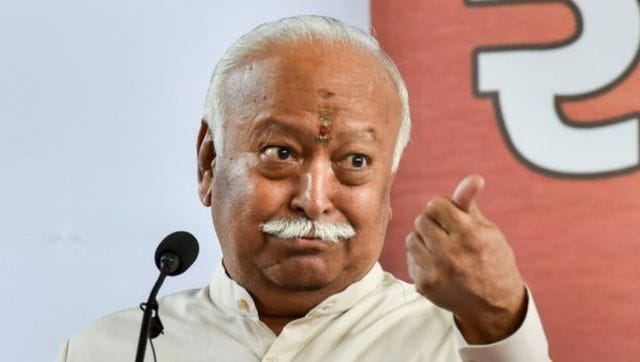 India
RSS chief Mohan Bhagwat and All India Imam Organisation chief Umer Ahmed Ilyasi on Thursday held closed door meeting that lasted for more than an hour