How many Kalpanas must die for you to act, Modi asks Sonia in Latur
Impressive crowds turned up to listen to the BJP's PM candidate in the Congress bastion of Latur, hometown of the late Vilasrao Deshmukh.
The 'Tandoor to Latur' theme was only to be expected when the Bharatiya Janata Party's prime ministerial candidate Narendra Modi landed in Latur city, almost 500 km east of Mumbai in central Maharashtra. Obviously, having taken up the theme of women's safety within the Congress party at a previous rally in the state his week, Modi was only going to sharpen that attack in Latur, where a Youth Congress worker named Kalpana Giri was found dead in a lake on March 21. Latur's Youth Congress chief and another party worker were subsequently arrested, providing all the makings of a scandal.
Right on cue, Modi launched into the Cngress party for its track record on women's safety almost as soon as he started his speech in Latur on Wednesday evening. "The Nirbhaya fund was planned after that tragic incident in Delhi -- Rs 1,000 crore in it. A year has passed, but Madam Sonia, who talks of women's safety, has been unable to spend even a rupee of that fund," Modi said. "Another interim budget came up and Rs 1,000 crore was allocated. Just to get the newspapers to write about it."
As he railed against the Congress with his trademark curse, "Doob maro, Congress ke mere sathiyon, doob maro", the crowds roared their approval.
With thunderclaps, a windswept ground shrieks as the first raindrops comes pelting down on the Latur sports complex ground. This was as dramatic as election rallies get. And to top it, the location was Latur city, not just any ordinary Congress bastion, but the town and district nurtured by former chief minister and Union minister Vilasrao Deshmukh, one of the biggest leaders the state has produced.
Latur, which grew exponentially under Deshmukh's care, plunged into mourning when the ailing leader passed away in 2012, with about 12 lakh Laturites and his supporters from elsewhere in Maharashtra thronging the road leading up to the Deshmukhs' ancestral home in Babhalgaon, Latur.
That same town's residents also thronged Modi's rally on Wednesday, about 50,000 of them staying on to listen despite the intermittent showers and the ominous thunderclouds.
Brought to the ground partly through the BJP's sheer force of mobilisation, partly out of curiosity, partly because there is a clear anti-Congress wave in the Congress bastion, the crowds were treated to a short but dramatic speech by Modi.
Calling Congressmen "thick skinned", Modi singled out Union Home Minister Sushilkumar Shinde, who is recontesting from Solapur nearby. Speaking in Solapur earlier in the day, Modi had questioned the excessive affection the Congress high command appears to have for Shinde who, Modi said, got promoted for poor performance.
In Latur, he went one step further, mocked the senior Congressman's ever-smiling face and said, "Nothing ever seems to worry him."
He mentioned the serial blasts in Patna on October 27 last year during his Hunkar rally in the Bihar capital. "People were getting injured and killed... But the country's home minister was launching a music CD that day with dancing girls."
Modi also targetted Sharad Pawar on the government's failure to provide relief to the hailstorm-affected farmers of Marathwada. He also claimed that Rs 11,000 crore worth of pulse imports was breaking the back of pulse farmers of Latur and nearby regions.
Find latest and upcoming tech gadgets online on Tech2 Gadgets. Get technology news, gadgets reviews & ratings. Popular gadgets including laptop, tablet and mobile specifications, features, prices, comparison.
India
The prime minister's visit, however, witnessed protests by anti-CAA and anti-NRC protests at several places in the state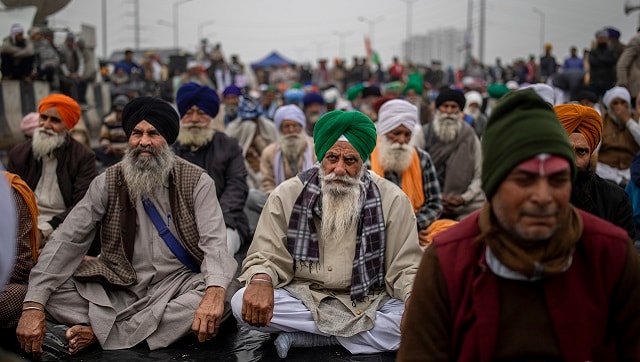 India
BKU leader Rakesh Tikait said that farmers are prepared to protest against the farm laws 'till May 2024', and termed the ongoing agitation as an 'ideological revolution'
India
Shah's remarks came amid the month-long agitation by farmers on the borders of Delhi, demanding the complete withdrawal of the three farm laws