Elections 2014: Who's forcing AAP workers to leave Amethi?
AAP has hit social media with full force alleging that it's an AAP-specific Section 144 in Amethi.
Just yesterday when I asked Amit, a coordinator with the Aam Aadmi Party in Amethi how it was going, he said confidently, "Look at the raunak. Compare it to the Congress office. We can't give the volunteers water, tea, cars but still they come. Look at that man over there. He left his job in America to come volunteer with us."
Today that man from America is gone. As is the volunteer from Japan. The bustling basement office beneath an ICICI bank looks a little forlorn and empty. The district administration has come down with a heavy hand on the party on the eve of election in Amethi. It wanted all "outsiders" gone.
"The District Magistrate said I won't even let Dr. Kumar Vishwas' wife stay here," says Viplav Awasthi, media liaison to Vishwas, the AAP candidate in Varanasi.
The administration says Section 144 is in force to ensure free and fair elections. AAP says it's not contesting that right of the DM to get rid of outsiders who can create trouble during an election. "But discretionary power should have limitations, there should be parameters," says Awasthi. "They could have checked credentials. Many Amethi residents don't have voter IDs. Should they leave?"
AAP has hit social media with full force alleging that it's an AAP-specific Section 144 in Amethi. "Amethi police doesn't have guts to go Munshiganj guesthouse and ask why hundreds of @INCIndia workers from other state are there," tweets Pankaj Shukla of AAP.
Recently AAP has plastered Amethi with posters citing a survey that claimed Kumar Vishwas is trouncing Rahul Gandhi on his home turf – 47% to 34%. AAP contends the BJP's Smriti Irani isn't even a factor in the race. They also claim a grand Congress-BJP conspiracy whereby the Congress secretly invited Modi to come to Varanasi in the hope that it would cut into Kumar Vishwas voters. That seems a little hard to believe given how Modi went hammer and tongs after all the Gandhis in his speech.
Now Awasthi alleges a desperate administration is pulling out all stops. The district administration, he says, is completely compliant and following Congress orders. AAP volunteers were accused of beating up some media journalists and breaking cameras says Congress worker Chetan Prajapat at a Rahul Gandhi rally. Amit denies it strenuously saying AAP members had only asked the journalists to show their identity cards. "Anyway local channels are bikey huey (sold out)," he says.
Eventually the District Administration demanded, and got, a list of all the AAP core members in Amethi. About 25-26 were granted permission to stay on in the city through the election. "I think about 763 have been turned back," says Awasthy.
He says they have enough local volunteers to man the booths on election day. AAP Amethi is putting on a brave face and saying it just means Rahul Gandhi is getting more and more desperate.
Down the street from the AAP office Ashish Gupta is flying a Congress flag on his little shop selling sodas and paan. He says there's no way Rahul Gandhi can lose in his bastion. "Beizzat ho jayega," he says. "But they didn't do right by kicking these jhadoowalas out. They would have won anyway but now people will think they got scared."
Raj Kumar who runs a telecom store on a side street says it's true that AAP relies heavily on outsiders. "But they are good people, many have left good jobs to do this. But they keep getting beaten by Congress goons. And they keep turning the other cheek? Arrey, yeh Gandhiji ka zamana thodi hai (this is hardly the age of Gandhi)."
It is actually the zamana of a different Gandhi.
Meanwhile there are few AAP caps to be spotted on the street today. There are still some of those Kumar Vishwas 47, Rahul Gandhi 34 posters. But someone has gone around scribbling over some of them so they now read Kumar Vishwas 7, Rahul Gandhi 34.
Amit scoffs. "Dr. Vishwas went to 1500 villages and stayed in many of them. We have gone door to door in those villages sometimes twice. He's won the people's hearts," says Amit. "We are krantikari (revolutionaries). We have done our part. Now it's up to the people."
Find latest and upcoming tech gadgets online on Tech2 Gadgets. Get technology news, gadgets reviews & ratings. Popular gadgets including laptop, tablet and mobile specifications, features, prices, comparison.
India
Khurshid, whose comments come after Kapil Sibal and others spoke critically of party's show in Bihar polls, added that there are forums within the party to air views and that doing so publicly "hurts it"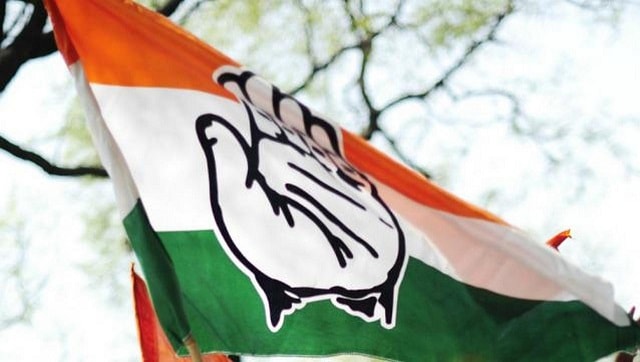 Politics
During the campaign, Rahul Gandhi kept asserting that China had humiliated India in Ladakh but he does not get it that in war, people like to believe they are winning.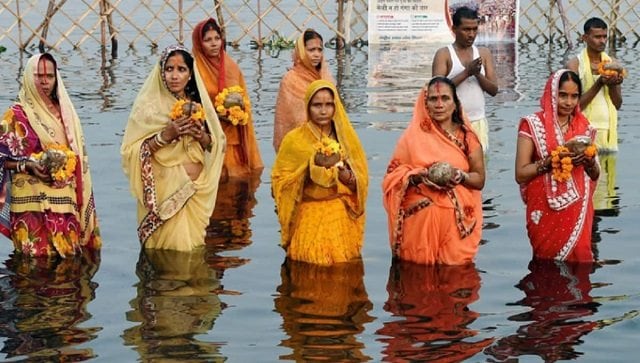 India
The festival, celebrated in Delhi in a big way by the natives of Bihar and eastern UP, falls on 20-21 November this year. It involves worshipping the Sun God at a water body