Elections 2014: The unusual campaign of Varun Gandhi
In a part of the world where everything is about caste and sub-caste, Varun Gandhi tells his audiences to rise above caste and creed. Starry-eyed idealism or a real push for change?
"Hamara khoya hua neta mil gaya, (Our lost leader has come back)" says Dhiren Kumar Yadav standing at the back of a crowd in Eklakhee village in Sultanpur. Yadav has been waiting since 9 in the morning. It's almost 11:30 now.
The lost, and now found, leader is standing under a shamiana addressing a crowd of villagers. At a time when an electoral wave means ever more mammoth rallies that bring cities to a standstill, Varun Gandhi is trying a different kind of campaign in Sultanpur which once was represented by his father.
"I have done mammoth rallies. Without pomposity I can say I can draw a crowd. But I don't want a show of strength"
He holds an average of 19-22 meetings a day, his caravan of SUVs ploughing deep into the countryside over bone-shaking rutted roads, past close-cropped brown arhar fields and vividly green banana thickets, startling a small group of nilgai into flight, while agitated stray dogs run barking alongside the cars. Eventually he reaches his destination – villages with names like Teergaon and Isouli and Mudva where a group of maybe a couple of hundred are gathered under a cheery strawberry pink and white shamiana under an old tree as if for a wedding or a katha. Varun speaks for maybe four to five minutes and then hops into the car and heads out to the next stop.
"I think we are running 8 minutes late," he says looking at his watch. Mishra-ji, the man who has organised the jam-packed programme rolls his eyes.
"By the end of the election I think I will have touched 430 villages," says Varun. "The intimacy you generate with a village crowd is much more enduring. It's familial."
That makes sense in Sultanpur. Though he does not belabour his family and its sacrifice like his cousin across the border in Amethi does, Varun understands this is a homecoming. His father's memory hangs over the district.
"I try not to think about it too much," says. "It's very emotional when elderly people come up and say we garlanded your father. I never knew him. So it feels surreal. But I feel protected by its warmth."
It's not all nostalgic. One old man remembers the rumours of forced vasectomies during the Emergency traveling all the way to the village. But Varun Gandhi is perhaps the one BJP leader who can wrest Sultanpur back from the family of the 'Raja' of Amethi – Sanjay Singh whose wife Ameeta is now the candidate. "We chose one Raja and got two and both have disappeared on us," says Dayanand Kori at Durgapur village. He recites a doggerel about the Raja of Amethi.
Sanjay mera naam hai, Amethi ghar hamara.
Ekbaar jeeta doh, Nahin milega dobara.
(My name is Sanjay, my home is Amethi. Let me win once. You won't see me again.)
Varun does not take Sanjay Singh's name on the campaign trail. In fact he mentions none of his competitors. In an electoral campaign where gaalis are flying thick, he says politely they all must have great qualities. "But I think I can serve you better. So you must make me win by a big margin that will really count. But you must vote even if you don't vote for me."
It's an unusual exhortation but it's a campaign that's unusual in other respects as well. In an otherwise har har Modi campaign he tends to mention him only occasionally in the villages stressing on the need for honest developmental rule in the country just like Modi has given Gujarat. He mentions the lotus symbol more than the BJP because he says once people were tricked into thinking his symbol was a pair of scissors and he lost a few thousand votes as a result. But most unusually in his four-minute homilies, Varun tells the villagers they need to rise above jaati and dharm in a part of the world which seems to be all about caste and sub-caste. "I am a Kori," says Dayanand Kori when he introduces himself. "Kabir was a Kori."
"We need to move beyond these issues and show success and electability without reaching out to these factors," says Varun. " And I can prove it can be done if I win this election on a big margin on a liberal positive inclusive centrist agenda."
That could be someone talking about the Congress and the space it once claimed to occupy. When Varun talks about needing to inspire apolitical youth to take part in politics, he could be talking about the Aam Aadmi Party. In fact, as an MP, he was the one to table Anna Hazare's Jan Lokpal bill. If this was the US he could be the entrepreneurship-friendly moderate liberal Republican trying to hold the centre firm against the Tea Party.
Here he sounds more like a minority in an increasingly more polarised polity. He insists however that there is a "subaltern move towards a positive politics".
But then Mishra-ji explains the caste breakdown of the upcoming village and all this talk about the "liberal centrist space" being "sacred and sacrosanct" and "a work in progress" and the only way to achieve it being "engaging in positive politics" sounds more idealistic than practical. People might be receptive to the idea but are the parties ready? Gandhi points out that during the Vidhan Sabha elections he put forth 32 candidates of whom 23 won and 17 of those MLAs were not from conventional political backgrounds. And Gandhi is soft-spoken but not unambitious.
"I moved from Pilibhit to Sultanpur because I wanted to carve out my own space in an area where BJP was not strong. Pilibhit was my mother's space. I wanted to get a pan UP sense." Does that mean he's angling for a shot at Chief Minister? "At the moment I am focused on this election," he says carefully. "But doing good work builds credibility."
But it's not clear, for all his unconventional approach, how much that message is sinking into his audiences. "He belongs to a Hindu rashtra party that can protect Bharat against enemies who cut off our soldiers heads," says Tribeni Yadav in Durgapur. "And he is from the Gandhi family. That is soney pe sohaga." And that is why he is voting for him on May 7.
Gandhi gets that. When people crowd around his SUV, reach in to touch him it's impossible to disentangle the feudalism from the genuine emotion. "If I was Varun Verma or Varun Dixit it would be different. But I have been given a lot of institutional advantage. And I want to pay it forward," he says candidly.
Then he turns around and quotes Italo Calvino about two ways to deal with the inferno of our existence.
The first is easy for many: accept the inferno and become such a part of it that you can no longer see it. The second is risky and demands constant vigilance and apprehension: seek and learn to recognise who and what, in the midst of the inferno, are not inferno, then make them endure, give them space.
And then we reach another village and it's time for another marigold garland.
Find latest and upcoming tech gadgets online on Tech2 Gadgets. Get technology news, gadgets reviews & ratings. Popular gadgets including laptop, tablet and mobile specifications, features, prices, comparison.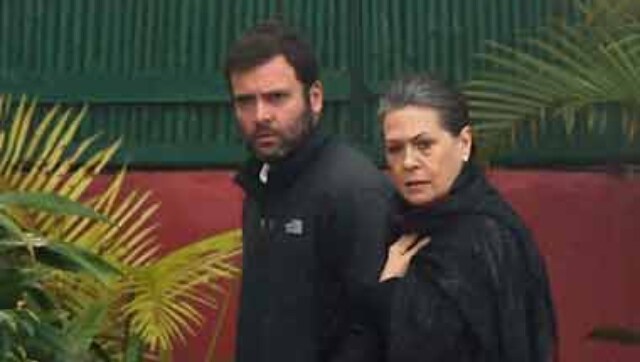 Politics
At the national level, the Congress needs to revive itself to provide the necessary framework for a national Opposition
India
Anwar, Congress general secretary and a veteran leader from Bihar, said the results were "definitely below" the party's expectations and it was a setback to bag only 19 seats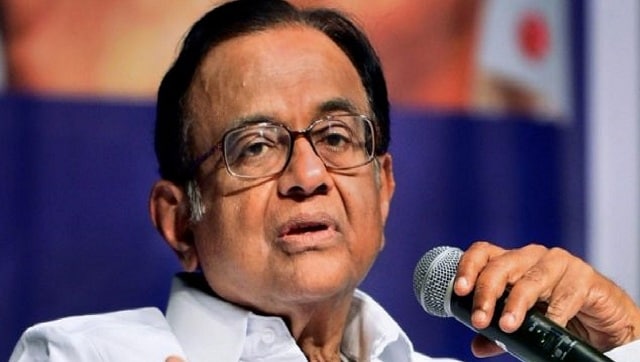 India
The Congress managed to win only 19 of the 70 seats it had contested, down from its previous tally of 27 seats out of the 41 seats it had fought in the 2015 Assembly elections