Congress will win, Modi no threat in Assam, says Gaurav Gogoi
Congress leader Gaurav Gogoi shares his thoughts on the Narendra Modi wave, the challenges from AIUDF and how his father Assam Chief Minister Tarun Gogoi inspires him.
Given his academic qualification and the connections he can easily boast of, he could have chosen a comfortable corporate career and lead a cool life of affluence. But Gaurav Gogoi, a Public Administration degree-holder from New York University and only son of Assam Chief Minister Tarun Gogoi, preferred to chart a much tougher path in politics. At a time when the concept of dynastic politics is increasingly becoming unpopular in India, Gaurav, who is now the Congress candidate for the Lok Sabha constituency of Kaliabor in Assam, has to face challenges not only from the wave created by BJP's prime ministerial candidate Narendra Modi but also suffer under the baggage of the UPA government at the Centre.
Aware of the obstacles ahead, the young Gaurav spoke to Firstpost on how he intends to make an impact in his first big battle of his political career. He also gives us an insight of his thoughts on the Narendra Modi wave, the challenges from AIUDF and how his father inspires him. The excerpts:
You have always stayed outside Assam for most of your life. How are you establishing the connect with the local people? How are you preparing for your campaign?
I returned to Assam in the middle of 2010 and since then I have been involved with the socio-economic development of the state. Since my arrival I have travelled the length and breadth of the state. During these tours I met countless farmers, teachers, students, tribals, and flood-affected people. This has helped me understand their challenges they face in their everyday lives.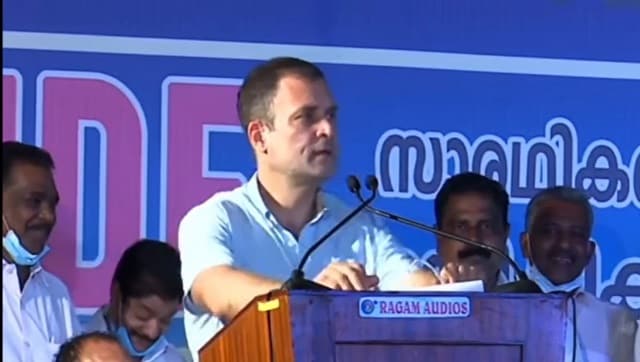 Politics
BJP state in-charge Arun Singh also asked Chief Minister Ashok Gehlot to not indulge in 'appeasement politics'
Politics
Hasan Suroor's 'Unmasking Indian Secularism', despite several shortcomings, is an important book. It at least makes a plea, even if grudgingly, to move India towards its roots, to stop denying its core Hindu identity
Politics
Arvind Kejriwal understands that forming an alliance with the Opposition will stymie the spread of his governance philosophy