Can PC Sorcar Jr. work some magic for BJP in Bengal?
When the King of Magic hits the campaign trail he cannot rely on gilly gilly foo spells. He has to make real promises and deliver real results, says P. C. Sorcar Jr, acclaimed magician and now a BJP candidate.
"Sir is not here yet," says a worried BJP workers. On top of that the three-wheeler that was blasting out Ab Modi-ji aane wala anthem cheerily until now has developed an electrical problem. But at least the India 272 t-shirts have arrived and everyone struts around in them. "Is there one for sir?" asks one volunteer anxiously. It turns out there is not. But that's okay, says another reassuringly, because "sir" would not look good in a t-shirt.
He's right. "Sir", that's P C Sorcar Jr, the king of magic and now BJP candidate for Barasat is more of a turbans and robe kinda guy. He even went to file his nomination in full regalia, his mustache twirled up.
When he shows up for his road rally in Kolkata, sadly he is not wearing his turban. But his face is made-up, the moustache perfectly pointed, the hair dyed expertly back. Sorcar is a consummate entertainer and every appearance has to be perfect whether it's at the Bolshot Ballet or on a small truck winding its way through housing complexes in Salt Lake.
Sorcar, standing perfectly straight, with an unwavering smile firmly etched on his face, dodges overhanging boughs, waves to awe-struck little children at bus stops as well as many women standing on balconies in Bengal's national dress – the nightie. What is indisputably true, is everyone smiles when they see him. "I have been your fan from childhood," gushes a hennaed woman. "Show us some magic," says a man. Even the hired drummer, a man with a salt and pepper beard who has come down from Murshidabad to play the dhaak at the rally is impressed. I saw him once as a child, he says. Then he thinks a bit and says no, that must have been the father. Sorcar comes from a magical dynasty.
Singers get asked to sing their hits on the campaign trail, actors reprise their most famous lines. So it only makes sense that magicians are asked to show magic tricks. In a walk through a market in Barasat, Sorcar, the magician who once made the Taj Mahal disappear for two minutes, made some potatos disappear.
The king of magic has a tough battle ahead of him. Kakoli Ghosh-Dastidar, the sitting Trinamool MP is a very feisty and visible MP though she got some bad press because of some uncharitable comments during the Park Street rape case. But he says magic is all about making the impossible possible.
"I made a train vanish. Possible. I made the Taj Mahal vanish. Possible. I was bound and dropped from a helicopter into the sea and I emerged from it. Possible. I am a Bengali. I am the son of an uprooted refugee. And I have conquered the world with my magic. The public says this too is possible."
When I meet him next he has just woken up from a nap in between grueling campaign road shows in 40 degree heat near Ashoknagar, an hour or so outside Kolkata. He's sleeping in a small house behind the gram panchayat office, the flowery printed curtains in the window fluttering in the sluggish breeze of a stand fan. Little girls stand outside the door with torn pages from an exercise book waiting for an autograph.
Sorcar has a rather flowery way of talking. He's given to a showman's flourish. "The BJP is a grand orchestra. If I can be just a simple pair of cymbals and add my little clink without breaking the beat, I'll have done enough," he says.
But he understands that magic is one thing. Politics is another. In magic he can fill a pot with water, upturn it and show it's empty, upturn it again and show it's full. In real life he will have constituents who will complain that their taps have no water. And he will not be able to fix that by upturning them.
"The water has to come to that tap. It must overflow. I will bring it," declaims Sorcar. "But not by waving my magic wand. It will come if I have power. If I can go to Delhi and shout you have to give water. And if after that the water comes, can there be bigger magic than Water of India?"
But the more Sorcar tries to play a different kind of magician on the campaign trail – a magician of hope- the more his audience tries to stuff him back into the old magic closet.
A group of locals stand outside the panchayat office hoping to catch a glimpse of him. None of them seem inclined to vote for him but they were hoping for a little magic show anyway. "I think here P C Sorcar is worth more than Modi," says Asit Ghosh, a CPM supporter. "He will eat into some of Trinamool's vote. I think it will benefit the CPM." "His illy-gilly foo magic won't work here," says Simanta Pal. "You have to vote for the one who will work for development."
A boy from a Trinamool household boasts he's taken a picture on his phone with him. Only grey-beared Rahim Mandal seems willing to give P C Sorcar a chance. "I met him in the panchayat office while he was having lunch," says a grinning Mandal. "I am a poor man. I can't afford to pay 300 or 500 rupees for a ticket. And I asked if he would show me magic for free."
Without magic, says Sorcar, we would have no tomorrow which works well with a campaign theme for a party promising a better tomorrow. "Magic today will become science tomorrow. What is science today was magic yesterday. Without magic civilization would fall silent."
But it's going to take a lot of magic to make the Trinamool and the Left Front disappear. On May 7 Sorcar gets some help from Moditva Magic-man himself. Narendra Modi will come to Barasat to root for the King of Magic. It proves, says the BJP, that seats like Barasat have become more competitive.
Whatever transpires one thing is clear. P C Sorcar Jr is a lucky man. He's got the best slogan of the whole lot.
Agli baar Modi sarkar.
In Barasat P C Sorcar.
Coincidence? Or sheer magic?
Find latest and upcoming tech gadgets online on Tech2 Gadgets. Get technology news, gadgets reviews & ratings. Popular gadgets including laptop, tablet and mobile specifications, features, prices, comparison.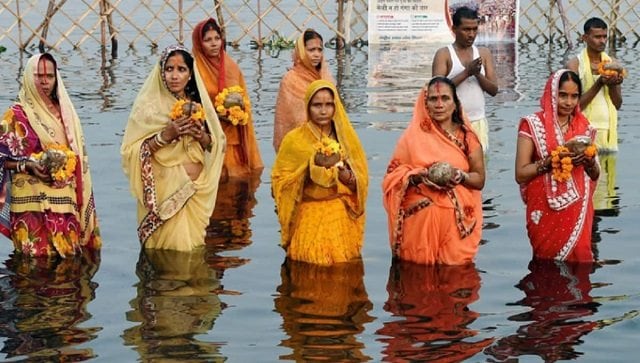 India
Celebrated across Jharkhand, Odisha, Uttar Pradesh and West Bengal, Chhath puja is observed six days after Diwali on the Shashti Tithi of Shukla Paksha of Kartik month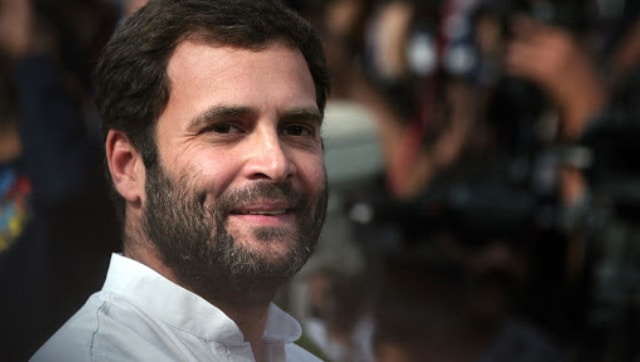 Politics
According to the state Congress leadership, Gandhi inquired about the seat-sharing deal between the two parties
Politics
Local TMC member Sheikh Naushad claimed that the BJP activists ransacked three party offices at Kulta, Amiachak and Patna, shouting slogans that these offices now belong to them