Amethi-ville Horror: 5 kinds of voters who are leaving Rahul
Rahul Gandhi should be very worried. Even if he saves his seat this time there are certain kinds of voters, traditional Congressi voters, who are deserting his party even in the most loyal bastions.
Amethi. The battle royal was supposed to be in Varanasi. But it seems to have actually shifted to Amethi. We won't know until 16 May whether the unthinkable happened. The BJP's Smriti Irani alleges Congress is distributing money trying to buy the love of Rahul voters. But Rahul Gandhi should be very worried. Even if he saves his seat this time there are certain kinds of voters, traditional Congressi voters, who are deserting his party even in the most loyal bastions.
Double Dipper. Let's call him Samir. He's a contractor in Gauriganj. He's a Congress voter. His family knew Satish Sharma, the Congress MP who took over Amethi after Rajiv Gandhi. He is also Rahul Gandhi's worst nightmare.
This election day in Amethi, he voted for the BJP. But he immediately wiped off the ink mark because he says his name is probably on another voter list at a booth some 12 km away.
"It's a hot day but I'll try and go and vote there also. I know it's wrong but I think it's for a greater good." Samir is obviously an exception. But Rahul should wonder if it's an exception that's proving some rule.
First-time voters. "We are pucca Congressi here. Nobody ever voted for the lotus," says college student Anurag Misra in Mehmoodpur. "But today the first vote was for the BJP. The first four votes were all lotus or jhadoo." His friend Yogesh Srivastava, twirling his motorbike keys in his hand, says he was really torn between the AAP's Kumar Vishwas and the BJP's Smriti Irani but eventually voted for Irani because of the Modi factor.
"But if either of them win and does no work, it will still be more than what Rahul has done," he says.
These are youngsters who chafe at being taken for granted. Srivastava says he's angry that the teachers in his RRPG degree college, set up by the 'Raja' of Amethi, Sanjay Singh, are sent off to do campaign work instead of taking classes. "Don't we pay fees?" he asks.
The middle-class family man. Pawan Chaurasia runs a suiting-shirting store close to a Gauriganj polling booth. He says he's frustrated at having to pay over Rs 900 for a gas cylinder that is subsidised at Rs 400. He says NREGA was a good idea but all he sees are village pradhans riding around in Innovas thanks to the programme. He is always worried that if anything happens to his child and he needs to get to a trauma centre he will have to go 130 km to Lucknow. Last time around Chaurasiya voted for Rahul. Now he says he doesn't even go to see him when his motorcade goes by. "He's personally a good man but all he can do is wave."
The Sanjay Gandhi nostalgists. Deepak Tiwari, an AAP supporter in Mehmoodpur, says that Sanjay Gandhi had promised to build a Discovery Park here. It's still not happened. College student Yogesh Srivastava says his father was a big fan of Sanjay Gandhi. But he resents the fact that Sanjay's dreams for Amethi were not fulfilled by Rahul. They talk about a master blueprint for Amethi that Sanjay had come up with which was never realised. They think many of the things Rahul claims are really Sanjay's legacy in the region. "You can ask for votes in Sanjay's name here," says Srivastava. "Not Rajiv's. My father remembers how booths were captured wholesale when Maneka Gandhi challenged Rajiv Gandhi here in Amethi."
The proud Amethiwalla. This is a voter group whose loss should really sting. Amethi traditionally prides itself on being the seat of the Gandhis. Sagar, a young man in a t-shirt and jeans in Gayatrinagar says emphatically Amethi will always be Rahul Gandhi territory as long as he wants it. "The Gandhis put Amethi on the map. This was a small village. Now you can send a letter from anywhere in the world saying Amethi and it will reach us."
But when Rahul suggests he has done his bit by bringing a IIIT to Amethi and suggests it's not his fault that the children of Amethi cannot get into it, it rankles. It implies we don't have the ability, says Deepak Tiwari. Does he even know what kind of schools we have, the kind of primary education we get, he says. "He gave us a petroleum institute for crores but it didn't benefit us. The contractors came from outside, the machinery came for outside. We were at best labour," says Chaurasia. And worse, he suggests we are kaamchors who cannot get jobs in the factories that are brought here says Vivek Kumar, an LIC agent in Gauriganj. The fact is many of those factories like Usha Steel and Samrat Bicycles have gone belly up.
If Amethi had remained the little backward village that it was in Sanjay Gandhi's time it would have probably been resigned to its lot. But it's the spurts of erratic development that have given it an appetite for more but not the tools to get there. "Look at how the chief minister's constituency is sparkling," says Vivek Kumar. "And we are the constituency of the most powerful man in Congress, a would-be Prime Minister and look at the road leading to this booth."
In Amethi, dil maange more.
And while Rahul understands the needs of the destitute (he said he'd organise the treatment for teenaged Ruby Kori who lost her arm in a threshing accident) and the needs of the very powerful (local 'Raja' Sanjay Singh got a Rajya Sabha seat when he made noises about joining the BJP) this vast middle feels neglected by their MP. And some are upset enough to believe every canard about him. The youngsters in Mehmoodpur say someone left booklets in front of their homes in the dead of night listing the evils of Rahul ka Ravan Raj with lurid details about alleged rapes. "After reading it voting for Congress is like cutting up a cow," he shudders.
That leaves Rahul with loyal vote banks who are voting out of habit, not enthusiasm this time. A woman in the Congress stronghold of Jayas where Rahul and Priyanka had their road show will not give her name but says that as Muslims they feel they don't have many options. AAP is too new and feels too foreign and the BJP feels unwelcoming. People do not understand what Amethi was like when they say there has been no development says Shabnam Bano in Gayatrinagar. And if Rahul has not been around much, well that's just how big netas are.
An old man at the Gayatrinagar polling station takes a breather after voting, his dhoti hitched up to his knees. He complains about his bad vision and myriad health problems. He says he has been voting since azaadi for the party that got us independence. And he's not changing his vote, he says, holding up his hand to indicate that he's voted for the panja. "Beta, Rahul Gandhi cannot lose," says 90-year-old Dhruvnarayan Tripathi in Gauriganj. "That is a matter of Amethi's izzat. Just because of that he will get 50 percent of the vote."
But even the elders are cracking. Abbas Ali is a retired superintendent of the railway station that Rahul touts as a Gandhi achievement. "Change is needed," he says as he rides his bicycle home after voting. "This cannot be a parental right."
And if there's something Rahul should be thankful for it's that it could have been much worse.
Outside the Ramnagar voting booth Vijay Kumar fantasises about his dream ticket.
"If Kumar Vishwas was from Modi's side he would have won 100 percent. No questions," says Kumar. And he's the not the only person who says that in Amethi.
Find latest and upcoming tech gadgets online on Tech2 Gadgets. Get technology news, gadgets reviews & ratings. Popular gadgets including laptop, tablet and mobile specifications, features, prices, comparison.
Politics
Khurshid, in a Facebook post, said if the mood of the electorate is resistant to the liberal values the party has espoused and cherished, it should be prepared for a long struggle rather than look for short cuts to get back into power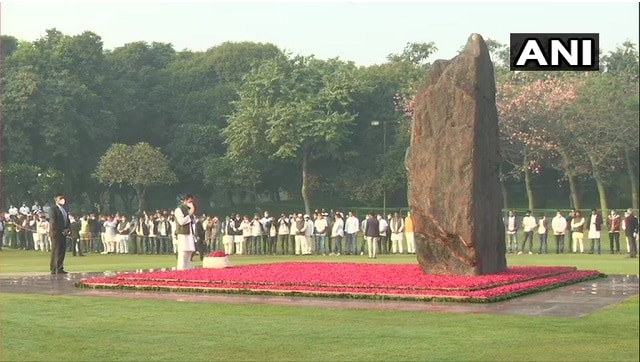 India
Taking to Twitter, the former Congress chief remembered Indira Gandhi as an 'efficient prime minister' and someone who still sets an example of 'her impressive leadership'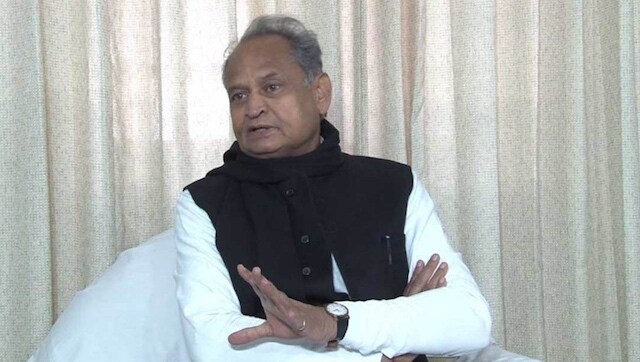 India
While several party leaders echoed Sibal's comments in an interview with a newspaper, Gehlot said that there was "no need" for Sibal to speak about internal issues in the media