With rupee fall, will diaspora 'bond' with India?
While some investors may be attracted by the prospect of capital appreciation in the record-low rupee, coming on top of an attractive coupon yield, some are nervous about the rupee falling further.
New York: India is considering a plan to raise money by issuing a new rupee-denominated bond to non-resident Indians (NRIs), to plug a deep current account deficit and check the rupee's slide. It's a time-tested way of tapping the diaspora, but a new bond issue may not have the same pulling power as say the Resurgent India Bonds which evoked India pride.
The idea of the Resurgent India Bonds emerged shortly after the Vajpayee-government detonated five underground nuclear bombs in Pokhran in May 1998. With the tests, India became a nuclear power and drew swift economic sanctions from the US and other Western countries.
A month after the blasts, Bharatiya Janata Party (BJP) leader Jaswant Singh worked a dinner meeting of the Overseas Friends of the BJP extolling them to ''stand up for India at this critical hour.'' Even a small ''symbolic'' financial contribution, Singh, told Indian Americans would go a long way. Singh won hearty applause and made an immediate connection with his audience.
The BJP government cashed in on the patriotic fervor among its departed native sons and daughters and persuaded Indians worldwide to kick in $2 billion in less than two weeks! The State Bank of India issued five-year Resurgent India Bonds offering 7.75% interest in dollar terms (2 percentage points higher than US Treasury bonds), ultimately raised over $4 billion.
Again in 2000, India raised $5.5 billion through an India Millennium Deposit scheme, which paid 8.5 percent for 5-year dollars.
On Monday, India's finance ministry said it was considering all options to attract more foreign capital, including issuing a sovereign bond overseas. But officials haven't elaborated on the interest that would be paid on these new bonds.
While some investors may be attracted by the prospect of capital appreciation in the record-low rupee, coming on top of an attractive coupon yield, some are nervous about the rupee falling further. The Resurgent India Bonds and India Millennium Deposit scheme were repaid in foreign currencies such as the US dollar and British pound, thus protecting foreign investors from foreign-exchange risk.
"Even at a 12 percent interest rate, they won't find anyone willing to buy rupee bonds," a NRI banker in Singapore told Reuters.
That would be at least 300 basis points over the rate banks currently offer on non-resident rupee deposits and compares with an 8.5 percent yield on five-year government bonds.
A rupee-denominated bond would leave investors open to the risk of erosion in their investments if the rupee were to fall further. In June alone, the rupee tumbled 4.9 percent making it the worst performer among 78 global currencies, as investors pulled money out of Indian stocks and bonds. The dollar hit a record high of 61.20 rupees earlier this month, although it has since retreated to hover around 59 rupees on Wednesday.
"To restore a level playing field for the INR relative to other currencies, the RBI will have to raise some lumpy capital inflows. The current policy of attracting capital inflows via hikes in FII debt limits is running into rough weather as fears of Fed tapering spark a selloff of emerging market debt. Proposals to hike FDI limits - telecom is done - or FII equity limits in public sector banks could also attract capital inflows but only in the medium term," Bank of America Merrill Lynch economist Indranil Sen Gupta said in a note.
Sen Gupta said the "best policy option at this stage is to issue a NRI bond" like the 1998 Resurgent India Bonds or 2000 India Millennium Deposit scheme.
The Ministry of Overseas Indian Affairs estimates that there are around 22 million Indians or persons of Indian origin living overseas.
News & Analysis
WhatsApp has clarified that it will not delete accounts of users who do not accept the latest update.
First Cricket News
Under the policy, women cricketers will get up to a year of paid leave and will also have the option to transfer to a non-playing role until commencement of their maternity leave leading up to the birth of their child.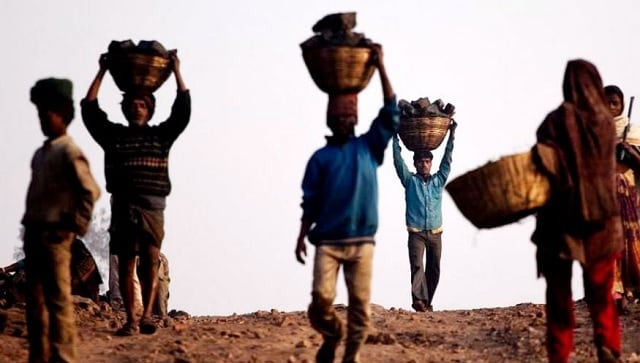 India
CMIE said the unemployment rate touched 7.97 percent last month with urban areas witnessing higher stress at 9.78 percent and rural joblessness at 7.13 percent