With Rs 2,10,000 cr losses, power tariffs may have to rise 50%
The power sector is reeling in losses. If it is to even break-even, tariffs need to go up by an average of 50 percent.
Want uninterrupted power supply? You should be willing to pay more- much more - for it.
Reason: Compared to the tariffs we are now paying all over India, the break-even rate is nearly 50 percent more for the power distribution companies (discoms).
In 2010-11, discoms doubled their losses to Rs 40,000 crore from two years ago. But here's the shocker: accumulated losses as on 31 March this year were a staggering Rs 2,10,000 crore - that's enough to fund a NREGA for six years; or a Food Security Bill for more than two years.
Paying less for power means we are robbing the poor of food and jobs.
If power tariffs are not raised, the discoms will be stuck with Rs 3,30,000 crore of accumulated losses by 2013. To clear that bill, every Indian citizen will have to send the state electricity boards and private discoms a cheque for Rs 2,700. Unless the state governments will subsidise them- and most state governments are now in no position to do so.
These numbers come from rating agency Crisil, which took a close look at 57 discoms in India.
Crisil says that power tariffs must rise by a minimum of 47 percent for discoms to even break even without state subsidies, let alone make a profit.
The Indian power sector currently faces two major issues: first is the plight of the power generation companies due to non-availability of coal and the falling viability of power projects. The second is the condition of state discoms which are reeling under huge debts and cannot continue to buy power at higher rates from generation companies and sell them at low rates to some categories of consumers.
India's power problems are thus directly traceable to low average tariffs. It is making power generation unviable.
Let's look at generation first. India has plans to raise 56 gw (1,000 mw make 1 gw) of additional generating capacity by 2015. But in the 11th plan (2007-12), where the target was 50 gw, we have added only 29 gw so far, and there are just a few months left for the plan period to terminate (March 2012).
Of the capacity additions planned, projects worth 19 gw have no price escalation clause or only partial escalation clauses. Given the rising prices of coal, if generation companies cannot pass on the additional costs to consumers, these projects will simply become unviable.
Amidst this crisis, the power sector's borrowings are estimated at around Rs 6,50,000 crore as on 31 March 2011. Out of this, the banks and the financial sector account for Rs 4,80,000 crore, the rest coming from bonds, government loans and foreign currency borrowings.
The power sector is clearly living on borrowed time and money. Lending to the power sector has grown at a compound rate of 31 percent from 2006 to 2011. Crisil estimates this to grow further at a rate of 23 percent over the next two years, taking the total indebtedness of the sector to Rs 7,30,000 crore by March 2013. Two-thirds of the money will be owed by state-owned discoms.
The non-viability of the power sector is a major threat to the banking system as banks account for Rs 2,73,000 crore of current loans to the power sector - 7.3 percent of their overall loan-book. This is twice the exposure banks had to power in 2008.
The average gap between the cost of power distribution and revenue realisation stands at 86 paise per unit in 2009-10. Compare this to a gap of 50 paise in 2007-08.
The big reason for losses is the agriculture sector - which is heavily subsidised, and the domestic sector (your home). In 2009-10, agriculture accounted for 23 percent of total consumption but generated only 6 percent of total revenues. Revenues looked like this last year: Rs 0.89 per kwh for agriculture, Rs 5.57 per kwh for commercial, Rs 4.48 per kwh for industrial high-tension sector and Rs 2.64 per kwh for domestic consumers. Supplies to domestic consumers are barely profitable.
Whichever way you look at it, power tariffs have to rise - if the economy is not to be blacked out. The only question is how the pain will be distributed between domestic, agriculture, and business consumers.
Find latest and upcoming tech gadgets online on Tech2 Gadgets. Get technology news, gadgets reviews & ratings. Popular gadgets including laptop, tablet and mobile specifications, features, prices, comparison.
World
Trump's first debate against Democrat Joe Biden, during which the president refused to condemn white nationalism, and his controversial move to nominate a new US Supreme Court justice are heaping pressure on down-ballot Republicans in competitive races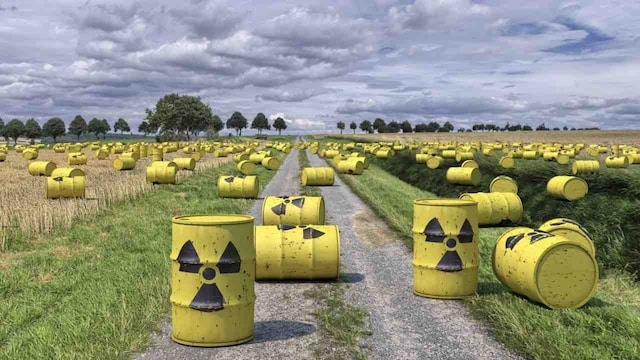 World
Radioactive waste needs to be stored away for a few centuries in thick concrete structures underground so it won't affect humans and the environment.
News & Analysis
Ather Energy will be setting up 135 public fast-charging stations, along with the 37 stations in Bengaluru and 13 in Chennai.