Why we simply can't hurry into Direct Cash Transfers
Is the haste to roll out direct cash transfers the best idea in a state that doesn't have other systems in place?
As national elections loom, the nation's economy slows and doubts are raised about the economic management by the ruling UPA government, the ambitious direct cash transfer scheme is set to be rolled out in 51 districts before the new year begins. But in a hurried rush into the scheme, one endorsed by many economists as the solution to ensuring economically backward sections purchasing power, is the government just introducing one more leaky welfare scheme?
Economists like Arvind Panagriya have in the past staunchly endorsed the direct cash transfer saying it plugs leaks in the existing welfare systems like the Public Distribution System and National Rural Employment Guarantee Scheme, in which the benefits of the schemes are rarely consistent and often unseen.
In an editorial he wrote earlier this year, Panagriya was among those who endorsed direct cash transfers, saying that there was no point in trying to rescue the existing system and the new scheme would allow the recipient of the cash transfer to decide how best to provide for his family's requirements and where to get it from instead of making them dependent on the government getting its operational act together.
However, critics of the scheme argue that providing cash transfers isn't a one stop solution for providing welfare to those who need it, at least not yet.
In an editorial in the Indian Express, the authors argue that merely giving the economically backward money doesn't help if the scheme is rolled out in a hurry when the system to support it isn't conclusively in place.
Lant Pritchett and Shrayana Bhattacharya argue that the direct cash transfers makes sense if the recipients of the funds have access to the goods they need to improve their condition and even then with purchasing power, people need not buy what they should and may settle for what they can get. And that can only be cured by improving better transport of goods, something for which the state would be responsible.
They point to the problems within the existing banking system with difficulties like a lack of digitised records and difficulties in opening bank accounts, two factors that could create more leaks than plug them. Paperwork to prove one's identity could also be a potential problem but that's something the direct cash transfer scheme hopes to cover through the Aadhar card. A greater source of worry though would be whether more people than are eligible for the funds are receiving them, and would require sufficient amount of verification by Indian financial institutions, something that's a long way from getting completed.
All in all, cash transfers are a great idea for a welfare scheme but does it always work? No, say the authors:
Cash transfers are terrific at what cash transfers are terrific at - a pure and direct transfer of purchasing power. If the goal of transferring resources to citizens is simply to attain a socially desirable distribution of money and ability to buy things, cash works very well. However, if the idea is to tackle market failures and attain a socially desirable form of behaviour, where administrators allocate benefits to the poorest and the poorest are able to use the subsidy amounts for good nutrition and health outcomes, the idea of cash as a cure-all is problematic.
The government may have bypassed the naysayers in its attempt to roll out its most ambitious welfare scheme ahead of the next election and the direct cash transfer scheme might just do for it what the NREGA did in the last election, but whether it will help those who truly deserve it remains to be seen.
Find latest and upcoming tech gadgets online on Tech2 Gadgets. Get technology news, gadgets reviews & ratings. Popular gadgets including laptop, tablet and mobile specifications, features, prices, comparison.
India
IBPS CRP for clerk recruitment preliminary exam will be conducted online on 5, 12 and 13 December to fill 2,557 vacancies in 11 participating organisations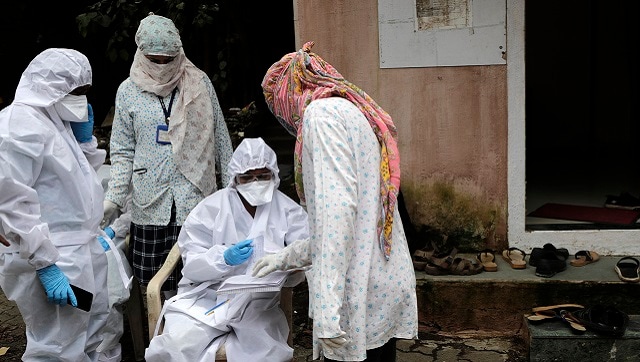 World
On Wednesday, the World Bank approved the extension of health emergency programmes to up to $12 billion for vaccines and therapeutics in developing countries
India
The recruitment exam will be conducted online on 18 October at various centres across the country