Why RBI and FM must both do their own things
The finance ministry and the RBI have to do what they think is right. They are each right in their own spheres and must try to understand each other
The perceived difference of opinion between the Finance Minister and the Reserve Bank of India (RBI) Governor appears to be out in the open. If true, it is an indication of the frustration both sides feel since we do not appear to have made progress either on growth or tackling inflation.
The ministry and the central bank have been tossing the ball into each other's courts-and both have been taking some actions-but interest rates do not look like coming down fast enough to lift growth sentiments. How exactly do we deal with this situation?
The FM, along with other ministries, has taken certain decisions in the last couple of months or so to resuscitate the economy. However, while the steps are progressive, a closer look suggests that few of them will actually provide an impetus to growth in the short run.
FDI in insurance and pensions have to go through Parliament. FDI in retail is optional for states and will take a couple of years to materialise. Fuel subsidy rationalisation has begun, which will contain the subsidy bill and the deficit, but the future remains uncertain.
Disinvestment and spectrum sales, though strong points in the recent statements of the FM, may not bring in the needed moolah in the four months left in this fiscal year.
As for the measures on withholding tax and external borrowings, these bring clarity to the parties concerned and on retrospective taxation, but these are not game-changers.
All these steps will help improve business sentiment and may not actually add to growth this year. We need Keynesian spending, but we do not have the money. The FM has spoken of controlling expenditure and, given that there will be no compromise on anti-poverty programmes, one can see cuts taking place in project expenditure.
Therefore, what the government has done is work towards containing the deficit and improving the investment climate, but there are no concrete steps to push growth. Therefore, in a way, the journey along the 'lonely' path has not really begun.
The RBI has carried out studies to show that higher interest rates do not come in the way of growth. This has been reiterated by the Governor, who has averred that inflation, demand, and fiscal consolidation are more important issues. Therefore, there is concentration on inflation and as long as it is high, consumers spend more on food and necessities, leaving less of a surplus to spend on other goods which can impact production and growth.
Now, the RBI has maintained that as long as there is fiscal disarray, it cannot do much. At the same time monetary policies have linked interest rates with inflation-food, core or retail. Does fiscal slippage make it harder for the financial system? In the present situation, higher deficits have been tackled with a lot of support from the RBI through open market operations to ensure that the private sector is not crowded out of the credit markets.
Last year, around Rs 1.4 lakh crore, was injected while this year Rs 87,000 crore has been supplied to the system besides the CRR (cash reserve ratio) cuts. Therefore, this theory does not really hold. Besides, if the government is maintaining that the fiscal slippage will be marginal this year, then the RBI need not have to worry about this issue.
Second, higher fiscal deficits cannot be blamed for inflation a la Milton Friedman, because our inflation is either supply-driven or structural or imported. Core inflation, when high at between 5-6 percent, has been caused more by imports and food products. There is little evidence that this has pushed up demand for goods, because there is little demand today.
Therefore, while fiscal consolidation is necessary from the point of view of prudence, the RBI cannot say that the government is responsible for higher inflation and that is why it is keeping interest rates high. In fact, the entire subsidy bill is based on transfers due to higher structural prices for the same quantity of the product (administered prices of fuel or minimum support prices).
Where does this leave industry? Industry requires demand from consumers, investment uptick and government. But there is a conundrum. High inflation has to be controlled not just by interest rates but also by government policy, which is hard because there are tradeoffs between farmers and consumers, the subsidy bill and generalised inflation. As long as inflation is high, interest rates have to be kept at elevated levels to maintain real interest rates, which are in negative territory today going by CPI at 9.7 percent. Only then can consumption pick up.
The RBI has been lowering CRR to enable banks to cut rates, but this is not happening as the released amount gets assimilated into the system instantaneously. The government has to embark on large scale infrastructure investment, which can spur private investment and demand. But this is difficult today and whatever growth has to take place will have to be without government expenditure.
This means that growth will be slow and low this year too. It is not the job of just the FM or the RBI to push the growth pedal. It has to be a joint effort and both are in a way on their 'own right paths'. Sweeping the fiscal room is a good starting point, and the RBI should not be pressured to lower rates until it reaches its own level of comfort, or else we can have a hyper-inflationary situation where both demand and supply side forces play their roles.
We must remember that even if high interest rates do not bring down inflation, lowering them can generate demand pull forces at a time when there are already supply constraints which will exacerbate the situation, at which point the fiscal balances will also be pressured.
Therefore, let the experts in their domain play the game the way they feel is best.
The author is Chief Economist, CARE Ratings. Views are personal
Find latest and upcoming tech gadgets online on Tech2 Gadgets. Get technology news, gadgets reviews & ratings. Popular gadgets including laptop, tablet and mobile specifications, features, prices, comparison.
Business
Jagdishan, a chartered accountant by profession, is a science graduate and has a Master's degree in Economics of Money, Banking and Finance. He has over 29 years of experience in the banking industry
India
Karti Chidambaram, the son of senior Congress leader P Chidambaram, represents Tamil Nadu's Sivaganga in the Lok Sabha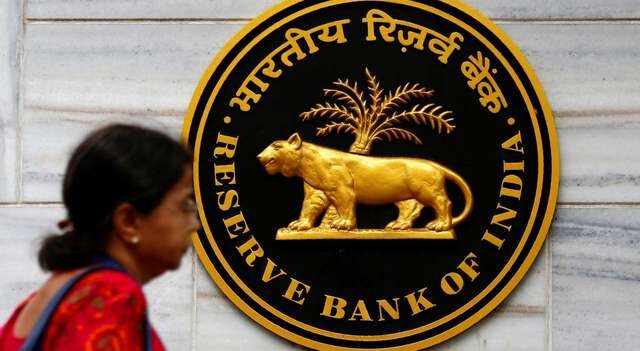 India
RBI had last revised its policy rate on May 22, in an off-policy cycle to perk up demand by cutting interest rate to historic low.