Robert Vadra's Midas touch is based on inside info
Robert Vadra's riches seem to be based on lots of help from friendly state governments.
Robert Vadra is a lucky man. A very lucky man indeed.
People sell land to him and do not demand money in exchange immediately. This is not money running into a few thousands or a few lakhs, but it's more than a few crore.
State governments give him information for free on where their projects will come up, so that he can get into the act early. At least two government, Rajasthan and Haryana, seem to be eager to help Vadra's business ventures.
Today's edition of Business Standard explains how it all started for Vadra. How the son-in-law of the first family of Indian politics got into buying and selling land.
Onkareshwar Properties sold 3.5 acres of land in Shikhopur near Manesar to Vadra's Sky Light Hospitality some time in February 2008 (as an earlier report in The Hindu suggested). Sky Light Hospitality as on 31 March 2008 had an issued capital of Rs 1 lakh. This was the money Vadra and his mother Maureen (who owned 0.2 percent of the company) had put into the company for business. The company had not taken any loans.
So the question is how did a company with Rs 1 lakh capital buy 3.5 acres of land? The sale deed for this land showed that it was bought by Sky Light Hospitality for Rs 7.5 crore. So how did a company which had Rs 1 lakh capital buy a piece of land which cost Rs 7.5 crore without taking on any loan?
Sky Light Hospitality's balance-sheet as on 31 March 2008 shows a book overdraft of Rs 7.94 crore in Corporation Bank's Friends Colony branch, New Delhi. This basically means that a cheque was issued without enough funds being available in Sky Light Hospitality's accounts. The cost of the land was Rs 7.5 crore. With a 6 percent stamp duty, the total would have worked out to Rs 7.95 crore (Rs 7.5 crore + 6 percent of Rs 7.5 crore). And that is more or less the entry that sits on Vadra's Sky Light Hospitality.
The question is how can a company issue a cheque without there being enough money in its accounts? This can only happen if the individual/company in whose name the cheque is being issued agrees not to deposit the cheque immediately.
And that's what precisely seems to have happened in this case. As Business Standard points out, "Onkareshwar's balance-sheet as on 31 March 2008, showed an entry of Rs 7.95 crore under 'sundry debtors'. This corresponds to the entry of Rs 7.94 crore book overdraft entered in Sky Light's books." So what this means is that Onkarshwar sold the land, accepted the cheque, did not deposit it immediately and also paid for the stamp duty in the meanwhile.
Vadra took this land and sold it to DLF some time in June 2008. DLF valued this land at Rs 58 crore and gave Vadra an advance of Rs 50 crore against it. Vadra basically used this Rs 50 crore to go on a property buying spree in Haryana and Rajasthan. What this also meant was that Vadra bought land for Rs 7.5 crore and sold it for Rs 58 crore. And in the process made a profit of Rs 50.5 crore. All along he had invested only Rs 1 lakh of his own money in the deal.
Vadra got the advance of Rs 50 crore in three installments, an earlier story in The Financial Express pointed out. The first of these instalments was paid on 3 June 2008, The Hindu had pointed out. It was this money that Vadra would have used to pay off Onkareshwar Properties. So what this means is that Onkareshwar sold the property to Vadra in February 2008 and waited till June 2008 to be paid. That was a very considerate transaction in this day and age where every real estate company wants the money in advance.
A clear link has also started to emerge which brings Haryana Chief Minister Bhupinder Singh Hooda into the picture. He may had a role to play in facilitating the deal between Onkareshwar and Vadra's Sky Light Properties.
Satyanand Yajee owns 98 percent of Onkareshwar Properties. He is the general secretary of the All India Freedom Fighters Organisation (AIFFO), as Business Standard points out. "Satyanand Yajee, who turned Onkareshwar Properties, a company with capital of Rs 1 lakh, into a Rs 136-crore capital base behemoth, isn't an obscure figure. He is an office bearer of the Delhi-based All India Freedom Fighters Organisation (AIFFO)...Haryana Chief Minister Bhupinder Singh Hooda, too, has strong ties to this organisation. Before his death in 2009, Ranbir Singh, Hooda's father, was working president of AIFFO. And, Hooda is a founder-member and working president of AIFFO's sister body, All India Freedom Fighters' Successors' Organisation(AIFFSO), according to his profile in the Haryana Vidhan Sabha website," the paper writes.
And the link doesn't end there. "Recently, AIFFO had spent lakhs of rupees in full-page advertisements praising Ranbir Singh's (i.e. Hooda's father's) contributions to the freedom struggle," Business Standard points out.
Given this it is not surprising that the Haryana government was in a hurry to give Vadra a clean chit on his property dealings in the state. Vadra's real estate empire started with more than a little help from Hooda.
A part of the money that Vadra's Sky Light Hospitality got from DLF was also used to buy plots of lands in Bikaner, as a DNA story reported a few days back. "In a flurry of deals between June 2009 and August 2011, Robert Vadra purchased at least 20 plots of land collectively measuring more than 770 hectares in Rajasthan's Bikaner district, in a region that would see prices spiraling soon after. A clutch of investors, including Vadra, apparently privy to information on upcoming industrial projects (the Vavasi silicon chip project and the solar parks policy) in the vicinity, reaped huge profits with land values appreciating by up to 40 times since 2009," the story pointed out.
In fact Vadra was willing to pay Rs 65,000 per hectare of land when the going rate was not more than Rs 30,000 a hectare. As DNA wrote, "Bikaner businessman and land investor Vineet Asopa, who sold among the largest plots to Vadra, was so surprised at the ease with which he demanded and received Rs 65,000 a hectare when local prices were no more than Rs 30,000 a hectare that he summoned contractors for an overnight survey of whether the land was rich in minerals.They dug 80 feet deep, found only rocky surface, and Asopa went ahead with the deal. He found out only two months later that the purchaser was Vadra, whose signature was on the cheques."
This would not have happened unless Vadra was privy to information about the industrial projects coming up near the land he had been buying up. And this is needed more than a little help from the government.
Ashutosh Varshney, in a column in The Indian Express, equates Vadra's strategy of buying up land before anyone else does to honest graft. He quotes George W Plunkitt, a US state senator in the state of New York, in the late 1800s. "In a famous passage, George W. Plunkitt...said the following: 'Everybody is talking these days about Tammany men growing rich on graft, but nobody thinks of drawing the distinction between honest graft and dishonest graft... Yes, many of our men have grown rich in politics. I have myself, but I've not gone in for dishonest graft - blackmailing gamblers, saloon keepers, disorderly people, etc... There's an honest graft... Let me explain by examples. My party's in power in the city, and it's going to undertake a lot of public improvements. Well, I'm tipped off, say, that they're going to lay out a new park at a certain place. I see my opportunity and I take it. I go to that place and I buy up all the land I can in the neighbourhood. Then the board of this or that makes its plan public, and there is a rush to get my land, which nobody cared particularly for before... Or supposing it's a new bridge they're going to build. I get tipped off and I buy as much property as I can that has to be taken for approaches. I sell at my own price later on and drop some more money in the bank... Wouldn't you?" (William L. Riordan, Plunkitt of Tammany Hall)."
That's why Vadra is doing as well. His mother-in-law's party is in power. He is tipped off about a new project coming up in states the Congress party rules. He just happens to be buying land before anyone else does, being privy to information. And once the information is made public the price of the land goes up many times over in the months and years to come, and he sells out. Wouldn't you, dear reader, be doing the same thing, assuming you were privy to information like Vadra is?
Vivek Kaul is a writer. He can be reached at vivek.kaul@gmail.com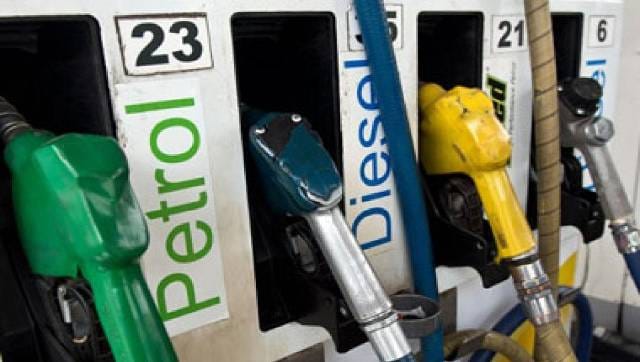 Business
Petrol and diesel prices on 14 January 2022: Petrol price in Delhi stands at Rs 95.41 per litre while diesel is available for Rs 86.67. In Mumbai, petrol is retailing at Rs 109.98 while diesel costs Rs 94.14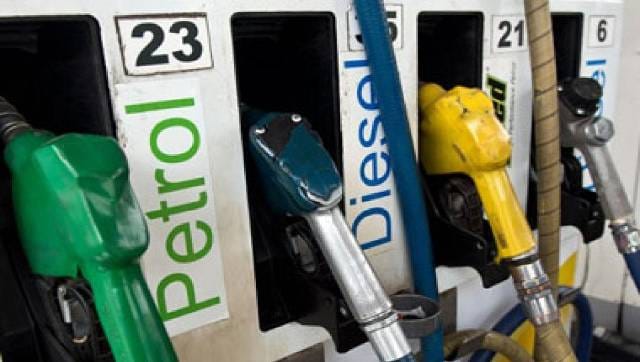 Business
Petrol and diesel prices on 11 January 2022: Petrol price in Delhi stands at Rs 95.41 per litre while diesel is available for Rs 86.67. In Mumbai, petrol is retailing at Rs 109.98 while diesel costs Rs 94.14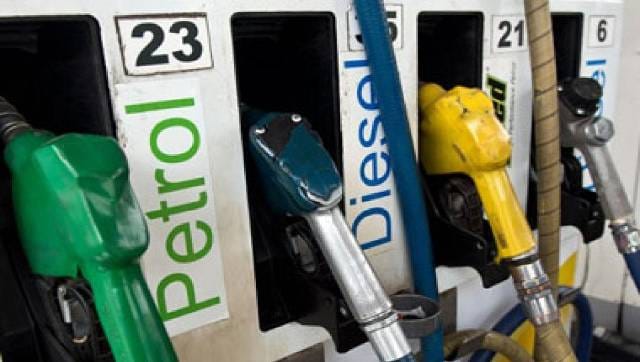 Business
Petrol and diesel prices on 10 January 2022: Petrol price in Delhi stands at Rs 95.41 per litre while diesel is available for Rs 86.67. In Mumbai, petrol is retailing at Rs 109.98 while diesel costs Rs 94.14