Petrol price hike will help meet fiscal deficit target, says Rangarajan
New Delhi: Hike in prices of diesel and other petroleum products is necessary to contain the fiscal deficit at 4.8 percent of the GDP, Prime Minister's key Economic Advisor C Rangarajan said today.
"In order to achieve the targeted level of 4.8 percent of GDP, action will required to be taken during the year, particularly in the case of subsidies, action will be required," Rangarajan said while releasing Economic Outlook for 2013-14.
"...and as I said some domestic adjustment of oil prices is inevitable (to meet fiscal deficit target)," he said.
Although the government has started phasing out the subsidy on diesel sale, it continue to supply kerosene and LPG cylinders at subsidised rates.
Asked if the oil price hike should be one-time or in phased manner, Rangarajan said: "These are modalities. All that required is to have adjustment in the domestic prices."
He said it can be done by one-time increase followed by monthly increase of a lower order or it can be done by increasing by the amount which you increase the price every month.
On the new food security laws, Rangarajan said that as far as the current year is concerned its "burden will not be that heavy because implementation will take its own time, but in the coming years it can.
"What is required is to focus on the total subsidies to the proportion of GDP... It (Food Security Act) can be fully provided for but then it will be required that other subsidies are brought down correspondingly".
He added that the Finance Minister has repeatedly mentioned that fiscal deficit at 4.8 per cent is a red-line, and this is a line that will be maintained. "He did that last year and I think he will do it this year also".
Noting that the oil prices have in the recent period shown some increase, Rangarajan said, "if the situation in Syria improves and if external condition change then perhaps the increase in the oil prices immediately may not last."
Due to depreciation of the rupee and what is happening to oil prices the oil marketing companies would need to be compensated. "Now the answer lies, not in making the oil marketing companies suffer more, the answer lies in making suitable adjustment in domestic prices," he added.
PTI
Find latest and upcoming tech gadgets online on Tech2 Gadgets. Get technology news, gadgets reviews & ratings. Popular gadgets including laptop, tablet and mobile specifications, features, prices, comparison.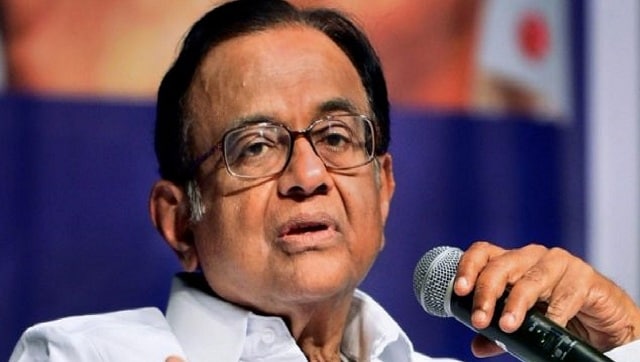 India
The former finance minister's remark comes a day after telecom company Bharti Airtel posted a net loss of Rs 15,933 cr in the first quarter of FY 2020-21
India
Lead has been found in food items like Chili powder, Garam Masala, etc and in a brand of instant noodles popular across India.
Tech
In its attempt to extract the maximum value from the data economy, the government must resist the temptation to be overzealous in regulation.