Nitish steals Modi's growth thunder, but Guj still miles ahead
Nitish Kumar is stealing Gujarat's growth rate thunder, but Bihar is so small in terms of size, that its impact on the India story largely relates to labour costs.
Bihar is India's new growth tiger. Thanks to the return of the rule of law under Nitish Kumar and steadily rising investments in infrastructure, Bihar clocked a superfast 14.15 percent state GDP growth rate in 2010-11, topping Tamil Nadu's 11.74 percent and Gujarat's 11.58 percent.
Chhattisgarh, with 11.57 percent, and Maharashtra with 10.47 percent, are the other two states with double-digit growth rates last year.
Is Narendra Modi's Gujarat, the poster-boy for development and growth, losing out to Nitish Kumar's Bihar?
Not by a long chalk. For one, Bihar's growth is on a low base. Gujarat's economy is more than two-and-a-half times Bihar's. Bihar's economy is also more dependent on agriculture (22 percent) and services (74 percent) than Gujarat - which makes the former's growth volatile from year to year depending on the monsoons and flood damage.
Bihar has less than 5 percent of its GDP coming from industry while Gujarat has nearly 28 percent. Gujarat is streets ahead in manufacturing - which, going ahead, is likely to be the growth driver under the New Manufacturing Policy (NMP), and the proposed development of the Delhi-Mumbai Integrated Corridor (DMIC).
But the growth stakes are no longer just a Narendra Modi versus Nitish Kumar affair. Other states too are gearing up for faster growth, including former laggards like Chhattisgarh and Uttar Pradesh.
In 2010-11, Uttar Pradesh managed a decent 8.08 percent GDP rise - nothing spectacular, but a big jump from past levels of 2-4 percent, and its track record of waywardness. Given that Uttar Pradesh is India's second largest state in terms of GDP behind only Maharashtra - any pick-up means a huge growth in absolute terms.
In 2009-10, the year in which full comparable figures are available, Maharashtra had a state GDP of $190 billion, Uttar Pradesh of $109 billion and Gujarat of $90 billion (Source: Wikipedia).
Despite the rise of Bihar as a growth tiger, its overall impact on India's growth story will be less than that of Maharashtra, Andhra Pradesh, Uttar Pradesh, Tamil Nadu and Gujarat. Reason: its low overall size of economy.
A Maharashtra averaging 10 percent growth in the next 10 years (from 2009-10) would reach $492 billion by 2019-20, and Gujarat would reach $233 billion. But a Bihar growing at the same rate would reach just about where Gujarat is today - $93 billion.
Uttar Pradesh, on the other hand, would be as big as Gujarat even if were to grow slower at 8 percent; if it grew at 10 percent, it would be $50 billion ahead of Gujarat at $282 billion by 2020.
In short, thanks to the base effect, India's ability to reach double-digit growth rates once we overcome the current crisis of slowing growth and inflation will depend on the Big 5 of Maharashtra, Uttar Pradesh, Andhra Pradesh, Tamil Nadu and Gujarat - who collectively account for nearly 45 percent of the country's GDP.
However, where Nitish Kumar's Bihar will make a difference by growing fast is in labour costs. Thanks to no stagnation in the past, Bihar was India's biggest labour supplier of unskilled labour. Now, with growth zooming, and with the availability of guaranteed jobs under the National Rural Employment Guarantee Act (NREGA), Biharis are no longer rushing to Punjab, Delhi, Mumbai and other metros in search of construction or farm jobs.
Not surprisingly, The Economic Times reports that the real estate and infrastructure sectors are feeling a huge labour pinch. "Migrant labour from the state constitutes around 50 percent of the unskilled workers employed in these sectors nationally." The paper says wage bills for the realty and infrastructure sectors are up by 35-50 percent.
The bottomline is this: growth will be driven by the Big 5; but Bihar's growth will impact the rest by soaking up the supply of unskilled labour.
Find latest and upcoming tech gadgets online on Tech2 Gadgets. Get technology news, gadgets reviews & ratings. Popular gadgets including laptop, tablet and mobile specifications, features, prices, comparison.
India
It is time for the stakeholders to formulate a plan that will keep principles of sustainable tourism upfront. The pandemic has forced consumers to be more cautious and focus on sustainability and local communities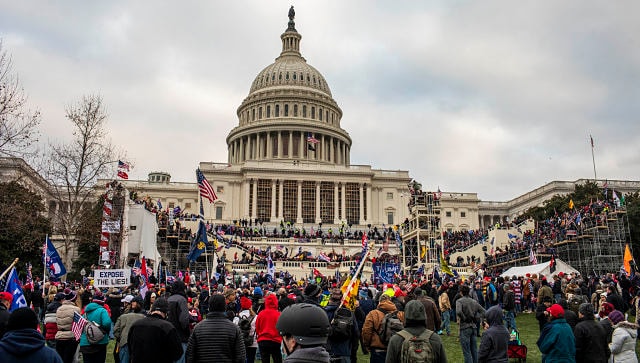 World
A full reckoning will take months or even years, and many lawmakers have called for a formal commission to investigate
India
Governments can ensure that religious processions don't end in violence. For that though, the lives of innocent citizens, especially minorities, should matter to them