Islamic bonds and the lessons India can learn from UK
No political party can find legitimate cause to oppose the creation of Islamic bonds by the Indian government.
by S Murlidharan
Britain will soon have the distinction of being the first non-Islamic country to issue Islamic Bonds aka Sukuks. But before doing that it has launched its own version of Islamic index perhaps realizing that it has been rather late in worming into the hearts of puritanical Muslim investors. India did this in 2010 with the BSE launching an Islamic share index initially comprising 50 scrips, which later in due course swelled to 500.
TheDow Jones Islamic Market Index(DJIM), launched in 1999 in Bahrain, was the firstindexcreated for investors seeking investments in compliance withMuslimSharialaw. The first level of DJIM screening removes companies involved in such products asalcohol,pork-related products, conventionalfinancial services businesses such as banking and insurance, entertainment (e.g.hotels,casinos,gamblingetc.),tobacco andweapons all frowned upon by Sharia.
A second level of DJIM screening based on financial ratios is intended to remove companies thriving on debt and interest income. Stocks of companies that pass muster before both sets of screens are included in the DJIM.
Apart from frowning on vice industries and charging of interest, Sharia also does not perhaps permit investments in the F&O segment. Future and options as also passive investments in index funds are akin to gambling, frowned upon by Sharia and hence this interpretation.
Investments can be made only in real assets which shares are given the fact that they directly represent the underlying physical assets and intellectual properties of companies.Conventional banking is premised on earning of interest, anathema to Sharia, and thus gave rise to Islamic banking whose calling card is refraining from charging of interest and instead setting store by sharing of profits.
Investors in Sukuks or Islamic bonds give up interest and instead plump for share of profits though that might have the effect of blurring the distinction between equity and bonds. Be that as it may, financial lease also figures high on the agenda of Islamic banks what with lease rentals being recompense for use of assets rather than recompense for use of funds, though accounting standards veer round to the view that in substance financial lease is at par with money lending. Islamic banking has not made much headway in India with the RBI mandating banks need to declare their primary lending rates.
HSBC Bank was quick to embrace Islamic banking, and for good measure gave it a think-global-act-local spin; though the well informed know that banks go where money is, in this case petrodollars. At the height of the US financial crisis, many Ivy League US financial institutions were practically beseeching the petrodollar rich Sovereign Wealth funds to bail them out.
Abu Dhabi Investment Corporation's role in bailing out the mighty Citibank is now part of financial folklore. After a bit of grandstanding, going to the extent reportedly asking for rechristening of the bank's name into Bismillah Bank as a precondition for the bailout (which of course was spurned), it allowed itself to be duped by naively agreeing for conversion of its debt into equity at the ruling price whereas one should have read the writing on the wall for the profligate US banks.
While we may not be in a position to embrace pristine Islamic banking for the fear of introducing a chaotic element of duality in our banking practices. We should take a cue from Britain, whose legislations often inspire our Parliamentarians, and think in terms of launching Islamic bonds.
We may not be as lucky as Pakistan in getting Saudi indulgence to get oil for cheap, but we should welcome funds from the oil and dollar rich Middle East nations. If Britain can woo the Islamic nations with Islamic bonds, we should overcome the fear of being labelled a 'me-too', which in any case we are.
India rushed into Africa with infrastructure for oil deals after China had already stolen a march, we saw merit in micro-financing after it earned Bangladesh's Muhammad Yunus the Nobel Peace Prize and we mindlessly aped the US and Britain in allowing our companies to buy their own shares.
It is not as if Britain is the first country to woo Islamic money. President De Gaulle did it when he was the French President by making Paris-based banks a rival centre for US dollar deposits.
The Middle East nations, never comfortable with the US, lapped up the opportunity to convert their petrodollars into Eurodollars so to speak.US banks too eyed petrodollars when they were broke. We can make the sundry sovereign wealth funds of nations in the Middle East partners in progress especially in the infrastructure sector by inviting their participation through Islamic bonds.An offer of better terms than what is on offer for US treasury bonds coupled with a sovereign guarantee would do the trick.
There could be some difficulty in accommodating Islamic concerns in the matter of compensation but it is a matter of detail. It can be sorted out.
For example, instead of inviting investments into an amorphous India Development or some such fund, we can invite investments into specific projects whose profits can be shared by investors.
This is one act of indulgence that cannot be resented by any political party, including the BJP. It cannot be assailed as vote bank politics either because the kowtowing if at all is not to the largely impoverished Indian Muslims but to the well-endowed Islamic nations to whom the nature has been kind in its bestowing of munificence.
Subscribe to Moneycontrol Pro at ₹499 for the first year. Use code PRO499. Limited period offer. *T&C apply
Lifestyle
Through this fortnightly column, Tales From TJ Road, Bachi Karkaria tells the story of Mumbai's metromorphosis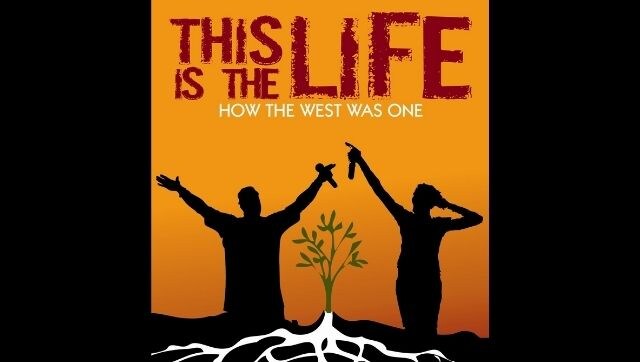 Entertainment
Ava DuVernay's This Is the Life is a refreshing portrait of a 1990s California hip-hop subculture that thrived separately from gangsta rap
Entertainment
Films like Tribhanga and Shakuntala Devi have shown mothers, and women overall, as full and complex human beings — not melodramatic side characters, but outspoken, independent leads who are in charge of their own fates