Is the Gujarat growth story for real? Apparently, yes
If Narendra Modi's Gujarat Development story more hype than reality? Two economists says there is more substance than hype.
Now that the people of Gujarat will be passing judgment on Narendra Modi all over again, it is worth taking a closer look at his development model, and whether it is for real.
The Gujarat story under Narendra Modi has been a subject of serious dispute, with his fans declaring him a Growth Messiah and his detractors critiquing him for its flaws - including the obvious disconnect between high growth and more patchy performance in social indicators.
One of the critics has been Business Standard, which has severely questioned whether Modi's economic performance is all that great. In an editorial titled "Bursting the bubble" last June, the newspaper said Modi's claims were at best "simplistic" and at worst "quite wrong". And what was wrong about it? Says the editorial: "While Gujarat grew at marginally better than the national average of 8.3 percent between 2004 and 2012, its growth rate for the period - 10.1 per cent - lags other comparable states. Maharashtra grew at 10.8 per cent and Tamil Nadu at 10.3 per cent. Of course, it is significantly behind Mr (Nitish) Kumar's Bihar, which grew at 11.4 per cent during this period."
In the paper's view, thus, Nitish Kumar is the greater development messiah.
However, the real story of Gujarat's relative underperformance compared to its obvious peers - Maharashtra and Tamil Nadu - may be explained by the simple fact that Gujarat's growth is based on manufacturing, not services. The IT boom is a southern phenomenon, with Tamil Nadu and Karnataka being the big boys, and Maharashtra is the country's financial capital. So, the Gujarat story rides on manufacturing and agriculture, and possibly less on services. This may explain why Maharashtra and Tamil Nadu did better.
The newspaper takes an uncharitable view and suggests that Modi's own contribution to whatever Gujarat achieved is zilch. It says: "When the data are looked at more closely, Mr Modi's much-vaunted contribution vanishes like smoke. If Mr Modi has made a difference, it needs to be shown that he increased Gujarat's growth rate more than other chief ministers did for their states. Yet analysis available online at indiaspend.com shows that the 2004-12 period featured a growth rate that was 3.6 per cent higher than the rate for 1994-2002. Mr (Nitish) Kumar, by comparison, delivered an increase of 6.5 per cent..." And so on.
The actual Indiaspend (read here) report is more nuanced. It shows a mixed picture where Gujarat "is batting steadily with some strong wins (steady agricultural growth, increase in per capita income) in some areas and some areas to catch up, like poverty reduction or life expectancy."
In terms of per capita income, Gujarat left the country far behind by simply tripling its per capital income growth between the turn of the century and 2010-11. Where the state has done less well is in the social indicators, where its rate of poverty reduction has been below par.
So what is the real Gujarat story? Two more reports, one by Arvind Panagariya, and a book by Bibek Debroy (Gujarat: Governance for Growth and Development) take a completely different view and suggest that Gujarat has actually done more or less as Modi claims it did - though we can deflate some of the hype.
According to Panagariya, the critics are wrong even on social parameters. Writing in The Times of India, he says: "Critics frequently deride the exceptional growth in Gujarat by pointing to its lack of achievement in the social sectors. But they often do so by focusing on selective indicators. A consideration of a broad set of indicators hardly offers an indictment of the state even in social sectors."
Panagariya, a Rajasthani-origin professor at Columbia University, says the "critics' case is particularly weak in education. Gujarat added 10 percentage points to the literacy rate during 2001-11, more than any other comparator state. Indeed, once we take into account the low literacy level of Gujarat at Independence, its progress looks more impressive than that of even Kerala."
However, he sees a major problem in the area of child nutrition. He writes: "Data do show Gujarat performing worse than the national average in child nutrition between 1998-99 and 2005-06, the latest period for which consistent data are available. The government can do much social good by targeted action in this area. The good news is that with high growth, the state has the necessary revenues to successfully address the problem."
As for Bibek Debroy, he says that there is a clear Gujarat story, even if one cannot credit Narendra Modi alone for it. Even in social sector, he says the judgment will have to wait, since data before 2007 is "not pertinent" and "social sector outcomes often improve with a time lag."
In excerpts from his book carried by The Economic Times, Debroy says the Gujarat growth model is about "freeing up space for private initiative and enterprise and the creation of an enabling environment by the state. It is one of decentralisation of planning and empowering people. It is about targeted public expenditure through specific schemes, supplementing CSSs (central social schemes) with state-specific schemes."
And where does Modi come into the picture, especially since Debroy says the state has always had some advantages in terms of a good industrial legacy and entrepreneurship? Says Debroy: "The present political leadership has also had a role in empowering the bureaucracy, clamping down on corruption, decentralising planning and delivery and focused intervention for backward regions and segments."
He concludes: "While disentangling (Gujarat's historical strengths from Modi's contributions) is difficult, it would be uncharitable and unfair to deny this...element. The pride in "asmita" begins from the top. And if that is disseminated and successfully trickles down, quite a bit has been achieved."
The vote, on balance, supports the theory that Modi has directly added to the Gujarat Development Lore.
Subscribe to Moneycontrol Pro at ₹499 for the first year. Use code PRO499. Limited period offer. *T&C apply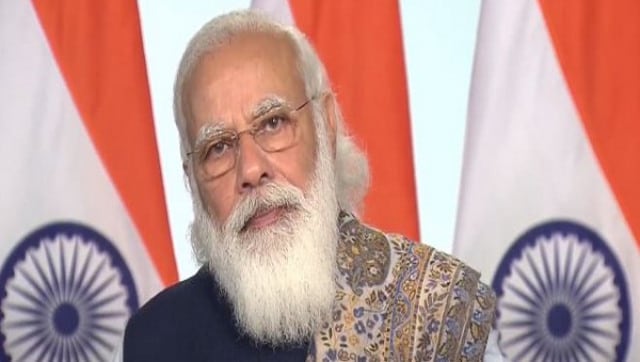 India
The prime minister told the students that with knowledge comes responsibility, and the knowledge attained was not theirs alone but a legacy for future generations
Politics
Azad's remarks come a day after he and other 'G-23' Congress leaders, pressing for a leadership change and organisational overhaul, at an event in Jammu said the party is 'weakening'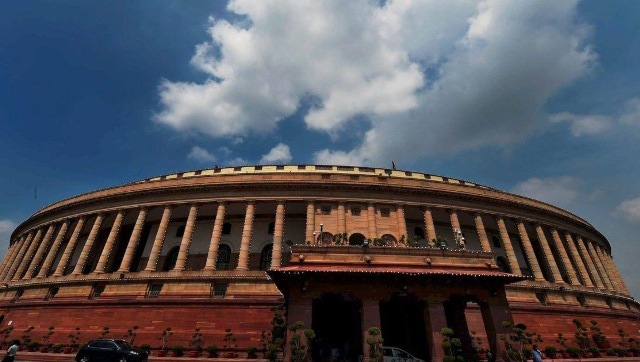 India
The report painted an overall grim picture for the principles of democracy across the world, but the alleged downturn in India's democratic values meant that now only 20 percent of the world's population lives in a liberal democracy