Is Kerala govt's plan to finance highway projects with non-resident Keralites' money feasible?
The Kerala government is hoping to find takers amongst Malayalees in the Gulf countries to fund ambitious highway projects in the state. But will it work?
Thiruvananthapuram: Around four million Keralites work abroad and they remit around Rs 1 lakh crores annually. State statistics say that their remittances account for 35 percent of the Gross State Domestic Product (GSDP) too.
Unfortunately, non-resident Keralites (NRKs) do not have a return guaranteed option to invest in Kerala. They have only had the option of putting their money in banks.
But now NRKs will have a better investment option. Eyeing the money from NRKs to fund state's development activities, Kerala's Finance Minister Thomas Issac is chalking out new plans.
In his latest budget for 2017, he has announced plans for the construction of two highways at a cost of Rs 10,000 crore with the help of NRKs.
In his Budget speech on 4 March, the minister said that a 1,267 km long hill highway expected to cost Rs 3,500 crore and a 630 km long coastal highway expected to cost Rs 6,500 crore will be financed through an NRI chit fund scheme.
The coastal highway will link villages in nine districts and the hill highway will cover another nine districts. Both roads will touch Kasaragod, Kannur, Malappuram, Thrissur, Kollam and Thiruvananthapuram districts.
"These two highways will be constructed with the support of NRKs. None of them have to contribute a single penny for this purpose, instead, they have to join an NRI chit fund of the state-run Kerala State Financial Enterprise (KSFE)," the minister said in his Budget speech. The target is to see that 1 lakh NRKs join the chit fund in the first year.
"NRKs can make their monthly remittances through any of the payment gateways. The entire money collected would be invested in the NRI bonds of state-owned KIIFB (Kerala Infrastructure Investment Fund Board) in the name of KSFE. There will be a call option available for the KSFE for withdrawing it and this is a novel way to raise funds," the minister said in his speech.
Even though the minister is quite confident in raising the money from NRKs to support the state's infrastructure development, Indian financial experts in the Gulf countries said that the mechanism of the NRK chit fund is still unclear.
"Through this chit fund, the finance minister wants to mobilise Rs 12,000 crore this year for various projects and ensure Rs 50,000 crore over the next five years for several infrastructural projects. The finance minister is very confident to get the subscription from 100,000 NRKs. But I am a bit unclear of the mechanism," KV Shamsudheen, founder director of Barjeel Geojit Securities LLC, said.
Shamsudheen, who is also the founder and chairman of Pravasi Bandhu Welfare Trust, an NGO working for the financial education and welfare of non-resident Indians, said issuing infrastructure bonds for the development of Kerala will be an easier route to get huge funds.
"Many Keralites are keeping money idle in banks. If the government introduces an infrastructure bond, NRKs will transfer such idle fund into this bond," Shamsudheen, who is currently based in UAE, said.
Currently, KSFE runs funds worth Rs 18,000 crore annually with a growth rate of 25 percent and has a customer base of 3.3 lakh.
Jose Chacko, a finance expert in Oman, said that there are doubts about the plan's feasibility. "The idea to collect Rs 12,000 crore through NRI chit funds seems less realistic due to the current economy crisis here in Gulf," Jose said.
Hundreds of Keralites are returning home from Gulf countries due to the economy crisis there. Around 80 percent of NRKs work in Oman, UAE, Saudi Arabia, Kuwait, Bahrain and Qatar, the six Gulf countries.
"If 100,000 NRIs join this fund, according to the current plan, the entire money also cannot be used by the state. It has to be returned to subscribers and returns from infrastructure investment which may not happen," he said.
"Analysis shows that with the new announcement, the KSFE will have to raise funds amounting to 67 percent more than its corpus," Jose said adding that he is surprised on how the infrastructure development projects will repay the chit money as they will not be generating any income.
"I am afraid that this move will create a lot of unpredictable economic imbalances," he said.
In September 2016, the finance minister had said in the Assembly that the state government would not levy tolls on roads and bridges constructed utilising funds from the KIIFB.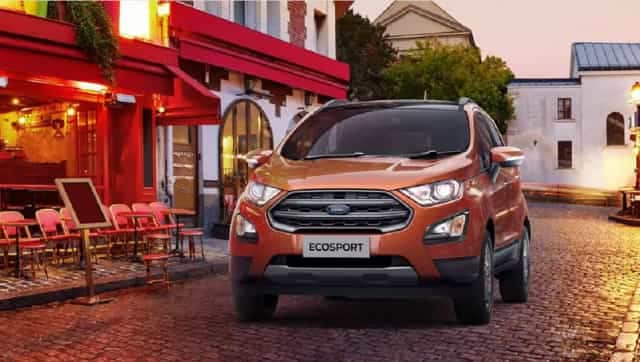 Business
It is quite apparent like its predecessors General Motors and Harley-Davidson, Ford too failed to create a space for itself in the highly competitive and price-sensitive Indian auto market
World
The highly publicised creation of al-Qaida "franchises" in Iraq and elsewhere including Egypt, North Africa and Yemen, among others, seemed to indicate the revival of al-Qaida.
Photos
Following the 2001 attacks on US soil, world affairs reordered abruptly; it fuelled a 20-year abroad and sparked anti-immigrant sentiment, primarily directed at Muslim countries