India's consumer story is fading rapidly. Why won't the govt listen?
Sure, we're doing better than Europe or the US, but 7 or below-7 percent growth is definitely a climb-down for an economy that was once predicted to roar ahead in double-digits.
The 6.9 percent expansion in India's gross domestic product, the economy's slowest growth rate in two years, highlights one key fact: the Indian consumer is starting to get tired of propping up the economy.
Growth in private final consumption expenditure, or ordinary consumer spending, slowed to 5.9 percent from 8.9 percent a year ago. That's the lowest in about six years, according to some experts. In the April-June quarter, consumer spending grew at 6.3 percent from a year ago.
As Robert Prior-Wandesforde, head of India and South East Asia Economics at Credit Suisse, told CNBC TV18, India's consumer-led growth story is "fading, and fading rapidly".
Since India is primarily a domestic demand-driven economy (consumer spending accounts for nearly 60 percent of the economy by expenditure), it definitely represents a big, red flag waving in front of our faces.
Of course, that wasn't the only warning sign: there was a slump across all the economy's key sectors.
The manufacturing sector, which contributes nearly 16 percent of GDP, grew at a measly 2.7 percent, down from 7.8 percent a year ago. Agricultural output rose an annual 3.2 percent for the same period, down from5.4 percent a year ago.
The worst hit was mining, which showed a decline of 2.9 percent after growing by 8 percent in the same period last year.
While the numbers are terribly disappointing, they were expected. Over the past one year, a toxic combination of persistently high inflation, high interest rates and policy inertia by the government have led to declines in spending and investment in the economy.
The rupee has also fallen to record lows on the back of a growing eurozone crisis as foreign investors dumped relatively riskier emerging market assets in favour of safe havens like the US dollar.
Let's face it: the future is bleak
Unfortunately, no one expects things to get any better for quite a while. Several experts who spoke on CNBC TV18 thought growth would remain stuck at around 7 percent for at least the next four quarters.
In fact, only early this week, Morgan Stanley was the latest to reduce its growth estimate for India for the year ending March 2012 to 7 percent from 7.2 percent earlier.
The main reason for this pessimism is the 13 interest rate hikes by the Reserve Bank, which are finally starting to bite both consumers and manufacturers. "The impact of tighter monetary policy is starting to be felt," said DK Joshi, chief economist at ratings agency Crisil. It's safe to say that negative impact of those hikes will be felt well into 2012, given that interest rate changes can take up to a year to make an impact.
So, things are going to get worse before they get any better.
No more interest rate hikes anymore?
A worsening economy also means Reserve Bank of India governor D Subbarao is unlikely to opt for another rate hike at the next policy meeting in December, even though doubts persist about whether inflation will really cool off by then.
Today's numbers suggest demand pressures could continue to moderate, and that could help in reining in prices. Of course, that still won't give the central bank room to cut rates, which is what is really needed to juice up demand in the sagging economy.
Local problems are not the only issues weighing on the economy. Exports have fallen 10 percent in October, down sharply from the 82 percent growth in July as the ongoing financial tumult in Europe took a toll on demand. Indeed, economies across Asia are also slumping: even the Chinese economy reported 9.1 percent growth for the September-ended quarter, the lowest since 2009.
Can and will the government do anything?
After the GDP data was released, Prime Minister Manmohan Singh said the figures were "not so disappointing in the global context." However,as a Reuters report pointed out: "India's slowdown has been domestically led and sharp, estimates having fallen from expectations of a 9 percent pace at the start of the year".
Strangely, the government's mantra apparently is, why be the best when you can get by being mediocre?Sure, we're doing better than Europe or the US, which are expected to grow by 0-2 percent, but 7 or below-7 percent growth is a definite climb-down for an economy that was once predicted to roar ahead in double-digits.
Since our problems are primarily domestic, they can be fixed by strong government action such as economic reforms. Quite a few experts have said that policies like the Mining Bill and others could help rejuvenate the economy and boost sentiment among investors, both local and foreign.
But with Parliament adjourning day after day over the government's first attempt at economic reform -introducing 51 percent foreign direct investment in multi-brand retailing- who has the time to do that?
Find latest and upcoming tech gadgets online on Tech2 Gadgets. Get technology news, gadgets reviews & ratings. Popular gadgets including laptop, tablet and mobile specifications, features, prices, comparison.
Arts & Culture
One of the principal objectives of the project was to create an awareness in Europe and beyond on the current struggles faced by migrant labourers displaced after COVID-19 lockdowns in India, who have been walking inhuman distances to get to their villages
Entertainment
Sid Gentle Films, the banner behind Killing Eve, was originally aiming to start production on the acclaimed and award-winning drama in August.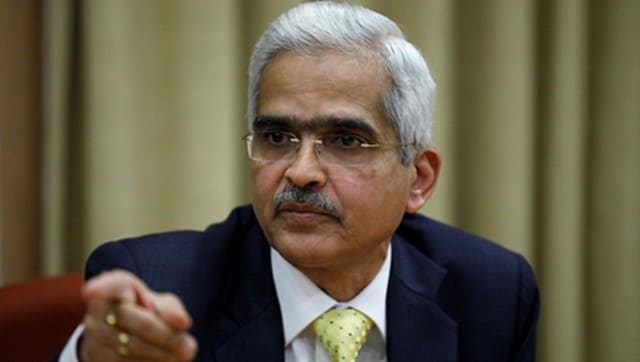 India
The RBI governor said preserving long-term stability of the financial system is the key to recovery of economic growth