Oil giants like Shell, BP struggle to increase output
The oil refining business has long suffered from over-capacity and sluggish demand, leading to pressure on profit margins from processing crude oil into fuels such as gasoline.
The world's top oil and gas companies are struggling to deliver the output growth they need to outpace the burgeoning cost of exploration and development.
Third-quarter results from Exxon Mobi, Royal Dutch Shell and other top international players released over the past few days mostly beat expectations thanks to a shortage of the fuels and other crude-oil based products they make.
That widened the gap between fuel prices and crude oil, lifting margins in the downstream part of the business. Companies with refineries in North America are also processing less costly domestic crude oil from shale formations.
But profits at Shell and Exxon were lower because of maintenance issues and delays bringing on new production of oil and gas - the primary products that drive profitability for the long term.
With the oil and gas assets now tightly controlled by well-endowed countries in the Middle East and elsewhere, the private sector is spending more and more in deeper water and harsher environments like the Arctic, on "tight" oil and gas resources that are tricky to extract, and on costly Liquefied Natural Gas (LNG) projects.
World No. 1 Exxon's oil and gas output fell by 7.5 percent in the quarter, even as the company raised its capital and exploration expenditures 7 percent in the third quarter to $9.2 billion.
"The production decline was more than expected," said Brian Youngberg, energy company analyst at Edward Jones in Saint Louis. "It has been a recurring challenge for Exxon."
At Shell, security breaches prompted production shut-ins in Nigeria. That contributed to a fall in overall oil and gas production to 2.982 million barrels of oil equivalent a day from 3.012 million a year ago, Shell said.
Even leaving out the impact of Nigerian troubles, divestments and other one-offs, Shell's oil and gas output grew only 1 percent.
"The upstream was (a case of) profit delivered as everybody had expected but beneath that volumes are actually quite weak, below 3 million barrels a day for the first time in three years in what's supposed to be a growth year," said Royal Bank of Canada analyst Peter Hutton.
Exxon's third quarter profit fell 7 percent to $9.57 billion. Shell reported current cost of supply (CCS) net profit, adjusted for charges, of $6.6 billion, down from $7.0 billion a year ago.
Reuters
Find latest and upcoming tech gadgets online on Tech2 Gadgets. Get technology news, gadgets reviews & ratings. Popular gadgets including laptop, tablet and mobile specifications, features, prices, comparison.
India
While diploma engineers are eligible to apply for technician apprenticeship posts in the Indian Oil Corporation Limited, those with ITI recognised by NCVT or SSCVT are eligible to apply for trade apprenticeship posts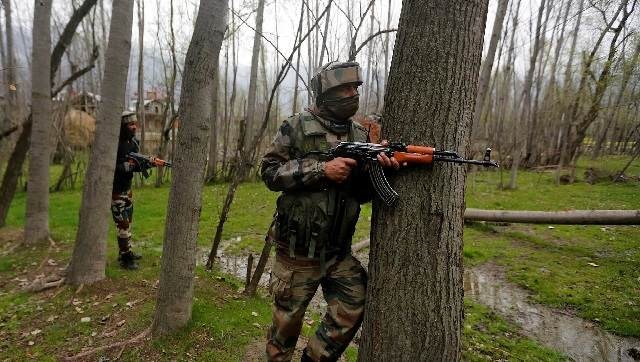 India
The sources said intelligence-based targeted strikes are being conducted by the Indian Army to neutralise mostly Pakistani and foreign terrorists, and the collateral damage has been very negligible in these operations
India
The well No. 5 at Baghjan was spewing gas uncontrollably since 27 May. It caught fire on 9 June, killing two OIL firefighters.