Global fund managers eye emerging markets, sweet on India in 2013
Fund managers are betting that the Indian government's recent efforts to encourage more foreign investment and trim the budget deficit will spur economic growth and bigger corporate profits.
New York: Global fund managers will keep a close watch on the economic fortunes of the BRIC countries, tracking whether Brazil, Russia, India and China are undervalued or in the last chapters of a high-growth story. They are likely to load up on Indian stocks to fill out the holes in their portfolios.
Indian stocks have gained steam in the last few months, asforeign investors piled into them on the expectation that the Indian economy and corporate profits will pick up from 2013. Foreign institutional investors poured roughly $22.5 billion into Indian stocks last year, compared with outflows of $357 million in 2011 due to fears that rising inflation and budget deficits would cripple growth.
India's 30-company Sensex index shot up 25 percent in 2012, putting it in the top 10 of the world's best-performing stock markets. International fund managers are still cautious about the Euro-zone crisis and are betting on the low valuations of emerging markets next year.
Fund managers are betting that the Indian government's recent efforts to encourage more foreign investment and trim the budget deficit will spur economic growth and bigger corporate profits. They also expect Indian companies sitting on cash piles to put some of that money to work as the policy environment improves.
"Not all BRICS are the same. I would group Brazil and India and put China and Russia on the other side. India and Brazil are really the attractive ones because of strong fundamentals and policy reforms. I think China everyone is wary of right now. Russia is Russia - it is a niche play and only for those who have a pass into the Kremlin," Krishna K Gupta, general partner in Massachusetts-headquartered Romulus Capital, told Firstpost.
The market is also watching to see whether the Bharatiya Janata Party thrusts pro-business Gujarat chief minister Narendra Modi orSushma Swaraj, the party's leader in the Lok Sabha, as its candidate for prime minister in the 2014 general elections.
"There are fund managers who believe India will pursue a reformist agenda before 2014 and after 2014 whichever party comes to power," said Gupta.
"Then there are others who think India won't be able to sort itself out politically in three to five years. They believe it is a six percent growth story, not a 10 percent growth story. Given the high political volatility they will just wait it out until 2014 to see if someone business friendly like Narendra Modi comes to power," said Gupta.
India'sreal GDP grew 8.4 percent for both the 2010 and 2011 fiscal years. It slipped to 6.9 percent for the year ending March 31, 2012. Investors now expect the Reserve Bank of India to stoke growth by cutting interest rates.
The prospect of lower rates, on top of government actions, underpin "our expectation of growth coming back," Rana Gupta, senior portfolio manager for Indian equities at Manulife Asset Management (Singapore) Pte., which manages around $220 billion globally, told The Wall Street Journal.
The International Monetary Fund (IMF) has forecast that developed markets will only grow by 2.2 percent from 2012 to 2016, compared with 6 percent for emerging markets. Money managers say the secular growth story for the emerging markets in general is still a lot healthier than the developed markets.
"Over the past few months, emerging markets have outperformed global markets and investor sentiment has improved significantly," BEA Union Investment chief marketing officer Alex Lee told the South China Morning Post.
In China, which has always been the growth engine in emerging markets, the economic growth rate has clearly stabilised, as shown in the latest Purchasing Managers' Index."
The MSCI'semerging-marketsgauge registered a 14 percent gain in 2012, beating a 13 percent advance in the MSCI World Index, a measure of developed nations' stocks.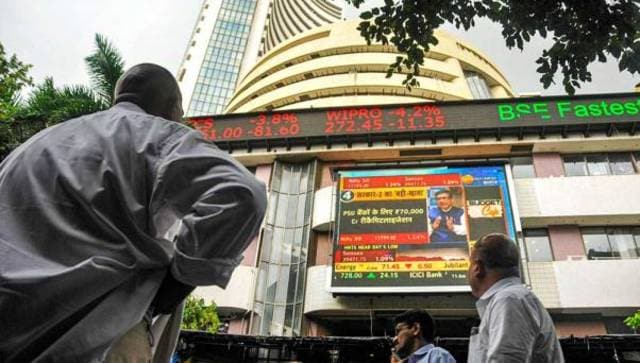 India
With broad-based buying in important sectors, the domestic market indices opened at a record high on Tuesday, 15 June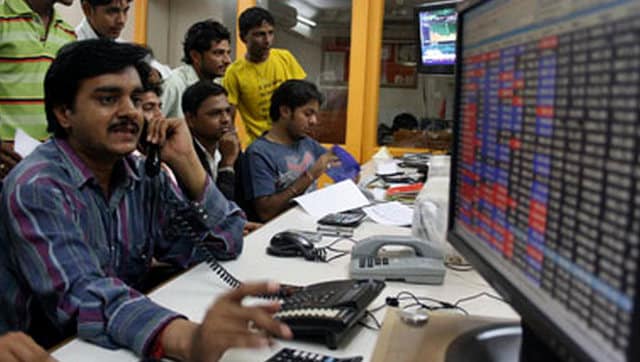 Business
Amidst mixed global cues, the domestic market indices opened flat on Monday. At the closing bell, Sensex was at 52,551.53 after gaining 76.77 points. Nifty closed at 15,811.85. It gained 12.50 points.
Business
At the closing bell, Sensex was 52,501.98, down by 271.07 points or 0.51 percent. Nifty closed at 15,767.55 after losing 101.70 points or 0.64 percent