Dawood Ibrahim's blood-money washes up in Nassau
The Karachi-based Dawood Ibrahim crime syndicate has now become the 'Goldman Sachs of organised crime'. His blood money is being traced to banks in tax-haven Nassau<br /><br />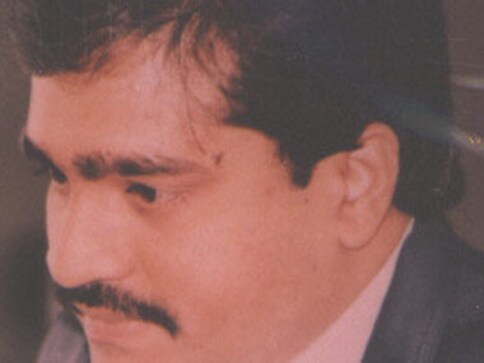 Twenty years after he paid for the bombs which tore through Mumbai in 1993, killing 257 people, organised crime kingpin Dawood Ibrahim Kaskar's cash has begun washing up on the shores of Nassau island - known for its perfect beaches, perfect weather, and zero-tax, high-secrecy banking. Ibrahim, a Firstpost investigation has found, has emerged as the principal provider of financial services to narcotics traffickers and jihadists across South Asia - a business pegged at over $3.5 billion a year, which uses front companies to access the global financial system.
Ibrahim, transnational crime expert Gretchen Peters says, has become the, "the Goldman Sachs of organised crime. They're highly transnational, they move billions of dollars annually, and service a wide range of clients from corrupt officials, to drug traffickers to terrorists".
Last year, highly-placed government sources told Firstpost, the Bank of Baroda's Nassau branch saw successive wire transfers of several hundred thousand dollars from Dubai-based currency exchanges suspected of laundering organised crime proceeds. The firms, sources have told Firstpost, included the al-Dirham Exchange named in an Indian government dossier on Dawood Ibrahim's operations.
"From the bank's point of view", the source said, "they're doing nothing illegal, or even wrong. From our point of view, there's a real concern: whose money is this, and where is it going"? The Bank of Baroda's Nassau branch did not respond to an e-mail from Firstpost seeking comment.
New Delhi had provided Islamabad with the dossier in 2011, naming at least 11 United Arab Emirates-based entities controlled by Ibrahim's crime cartel. The list, seen by Firstpost, includes Dolphin Management Services, a firm with multiple interests in real estate and trade. In 2006, Dolphin sought to invest in duty-free investments in the Maldives - an effort which was terminated after India's concerns were brought to the attention of local authorities. The dossier also names entities which include al-Dirham Currency Exchange, Almas Electronics, Yusuf Trading, Reem Yusuf Trading, Falaudi Trading Company, and Gulf Coast Real Estates.
Peters, at the Terrorism, Transnational Crime and Corruption Centre at George Mason Univeristy, has been working to answer just that question. In a recent report, she showed how the al-Qaeda and Taliban-linked jihadist warlord Jalaluddin Haqqani funded his operations. The Haqqani network, she wrote, taxes "drug shipments that move across its control zones, and collects tax from other entities that smuggle narcotics through its territory". It also imports "the precursor chemicals used to process raw opium into morphine base and heroin, including lime, hydrochloric acid and acetic anhydride".
Even United States taxpayers have ended up funding the Haqqanis. "When USAID contracted the American firm Louis Berger Group in 2007 to build a highway between Gardez and Khost", she noted, "the contracting firm paid a staggering $1 million annually to a local strongman suspected of having links to the Haqqani network. The 64?mile highway, which is yet to be completed, has cost about $121 million so far, with the final price tag expected to reach $176 million - or $2.8 million per mile".
In 2011, the United Nations Office on Drugs and Crime estimated that the Afghan Taliban earned around US$155 million in 2009, mainly from levies on drug traffickers, and the Afghan druglords themselves some US$2.2 billion. The Taliban imposes a 10 percent ushr tax on the poppy harvest, and another 2.5 percent zakat on traders' earnings.
In a recent testimony to the United States senate, Peters said Ibrahim's networks launder these funds, enabling it to be funnelled into properties and new businesses. "He's the super-facilitator", she explains, "he is the man who has the connections and resources to make investments.
Pakistani defence analyst Ayesha Siddiqa believes these abilities derive from services Ibrahim has rendered to the Pakistani state over the years. "I think its because he is part of the jihadi network which is linked to the Pakistani defence establishment", she says. "He bankrolls a lot of things, and therefore he continues to have a value. Do not forget that many years ago, there was a smuggler called Seth Abid, who had helped construct the nuclear programme. He was given a lot of importance by [former military ruler] General Muhammad Zia-ul-Haq".
Sushant Sareen, at the Institute for Defence and Strategic Analyses in New Delhi, concurs. "Ibrahim is highly embedded in the system", Sareen says. "Say, there is a General's son who needs his studies at an lite American university paid for, or a politician who is in financial trouble, well, Bhai can help".
In 2001, journalist Ghulam Hasnain wrote that Dawood "lives like a king". "Home is a palatial house spread over 6,000 square yards, boasting a pool, tennis courts, snooker room and a private, hi-tech gym. He wears designer clothes, drives top-of-the-line Mercedes and luxurious four-wheel drives, sports a half-a-million rupee Patek Phillipe wristwatch, and showers money on starlets and prostitutes".
Former president Pervez Musharraf has said in an interview that many in Pakistan see Ibrahim as a "hero", because the 1993 bombings were vengeance for the killings of Muslims in the riots that followed the demolition of the Babri Masjid. Gulbahar Bano, a Bahawalpur-based singer summoned to Dawood Ibrahim's house in Karachi's Defence area for a performance, told friends the audience was full of people from the city's civilian and military lite.
Dawood Ibrahim's operations matter to Pakistan more than most people understand. Last year's economic survey showed that the government had missed almost all of its significant macroeconomic targets. GDP growth was 3.7 percent against a hoped-for 4.2 percent; the fiscal deficit climbed over the projected 4 percent to 4.7 percent; large-scale manufacturing grew at just over 1 percent, instead of the target of 2 percent; services at 4 percent, instead of 5 percent. Pakistan's pre-eminent foreign-exchange source, the textile industry, is in serious trouble because of an ongoing energy crisis, fuelling an economic crisis that economist Shahid Burki as described "the most serious in its history".
Yet, a tidal wave of cash is flowing into Pakistan. In just the first eight months of fiscal year 2012-13, remittances of $9.23 billion flowed into Pakistan-up over 7 percent from the same period in 2011-12.
Pakistan's remittance earnings have more than quadrupled since 2001. Part of the reason, some believe, are laws providing tax-exemptions for remittance earnings, which provide businesses an incentive to illegally send funds out of the country and then have them remitted home - much like what is suspected to be happening in India through the Mauritius route. This doesn't, however, explain the sustained growth of the remittances, leading to suspicion that much of the money is laundered organised crime money, sheltered at home.
Last year, Bank of Punjab officials told Peters "they had more cash deposits in their tiny branch in Landi Kotal in the Khyber Pass, more than $70m, than they took in across the entire city of Lahore". Landi Kotal is in the heart of Taliban country. There's also been a surge in inexplicable banking activity in other terrorism-hit areas, like Parachinar.
Even though Karachi is in the middle of something of a civil war, its stock exchange is booming. The stock exchange began at 11,447 points in 2012 to close at 16,905, providing investors sparkling annual returns of 49 percent in spite of an overall decline in foreign investment. "I can tell you", Peters said in a recent speech, "that Karachi stockbrokers believe that a small group of firms leading the highly speculative growth in the stock exchange are backed by Dawood Ibrahim".
Banks, governments are starting to argue, just aren't taking the issue seriously enough. Last year, for example, the United States senate's permanent subcommittee on investigations released a stinging 330-page report indicting HSBC for "severe anti-money laundering deficiencies".
HSBC, the senate report says, did ill-monitored business with Saudi Arabia's al-Rajhi bank - whose senior-most official, Sulaiman bin Abdul Aziz al-Rajhi, appeared on an internal al-Qaeda list of financial benefactors discovered after 9/11. The al-Rajhi bank provided accounts to the al-Haramain Islamic Foundation, designated by the United States as linked to terrorism. Its owners, the Central Intelligence Agency asserted in 2003, "probably know that terrorists use their bank". Lloyds, in a lawsuit, also alleged that al-Rajhi ran accounts used "to gather donations that fund terrorism and terrorist activities" - including suicide bombing.
In its report, the senate also said HSBC dealt with Mexican money-changing businesses for years after its rivals had stopped on fears that they were fronts for drug-cartel money laundering. HSBC's Mexico business had a branch in the Cayman Islands that in 2008 handled 50,000 client accounts and $2.1 billion in holdings, but had no staff or offices. It shipped bank notes by car - some $7 billion to the US from Mexico in 2007 and 2008, according to the report.
Earlier this week, the International Consortium of Investigative Journalists analysed leaked files which revealed the identities of over 120,000 offshore companies and trusts, blowing the lid on the undeclared incomes of corporate wrong-doers, politicians and despots across the world.
The case of Ibrahim's billions makes clear that the banks aren't just providing havens for tax dodgers. They are quite literally profiting from murder.
India
When the security guard requested him not to smoke inside, he abused the staff. He demanded that someone come with him to place the purchased goods in his vehicle. When the goods were being placed in the vehicle, the man started loading his pistol suddenly and fired at store associate Ashish
India
The priest, Navratan Prajapad (72), and his wife sustained burn injuries when a group of around 10 people allegedly hurled a petrol bomb at him in the Rajsamand district last Sunday
India
Although not regarded as totally reliable, a host of law enforcement agencies around the world use the narco-analysis test or narco test during their investigations as they feel that this method allows them to extract true answers from their subjects