Economic freedom: Gujarat is No 1, Bihar at bottom
Gujarat has displaced Tamil Nadu at the top of the Economic Freedom Index among Indian states. Madhya Pradesh is also moving up the index
By Seetha
Move over Tamil Nadu, Gujarat is here.
In what Chief Minister Narendra Modi will perhaps claim as yet another endorsement of the 'Gujarat model' of development, the state has moved to the top of an economic freedom of states index for 2012, dislodging Tamil Nadu, which held the place in 2005 and 2009.
Bihar's Nitish Kumar, whose politics and governance style are seen as diametrically opposite to that of Modi, has reason to worry. His state remains at the bottom of the list for three years in a row, though its scores improved significantly between 2009 and 2011 (the year on which the data used in the 2012 report is based). It is this steady improvement that gives the report's authors confidence that it could improve its ranking by the time of the next report.
The Economic Freedom of the States of India 2012 is the third such report published by German think tank Friedrich Naumann Stiftung. The index was drawn up by economists Bibek Debroy and Laveesh Bhandari in 2004. American free market think tank Cato Institute has been a partner for the 2009 and 2012 reports.
Gujarat has moved steadily up from the fifth position it held in 2005 (see table below) with an improvement in scores as well, while Tamil Nadu's scores have dropped.
Another BJP-ruled state has been a surprise performer - Madhya Pradesh moved up from the sixth position in 2009 to the third position in 2012, trading places with the more industrially and economically developed Andhra Pradesh.
The report could be given a political slant but for the fact that it is based on ideologically-neutral statistics, taken largely from credible official sources, and not on perceptions. The only bias that can be attributed to it is towards a more open economic order.
Economic freedom is measured in terms of three broad heads - size of government (measured by government revenue expenditure and administrative gross state domestic product (GSDP) and sundry state-level taxes as share of total GSDP, as well as share of government in organised employment), legal structure and security of property rights (using data on economic offences, crimes, completion of police investigations and court trials) and regulation of labour and business (measured by ratio of average wage to minimum wages, mandays lost in strikes and lockouts, implementation rate of industrial entrepreneurs memorandum, or IEMs, licence fees, power shortage, among other things). Each state is scored and ranked on these three areas and then given an overall score and rank.
In most cases the inverse of the variable indicates higher level of economic freedom. That is, a lower ratio of government employment to total employment is taken as a lower government presence in the economy, which means greater economic freedom. In some cases, the higher ratio (higher rates of convictions or implementation of IEMs) is taken as furthering economic freedom.
The report's authors see a link between economic freedom and economic growth, but that could be a subject of debate, going by the data. The states with a large decline in their rankings grew at an average annual rate of 7 percent between 2001-02 and 2004-05 as against those with a large increase, which grew at 9.3 percent. However, at 10.7 percent, the states with a moderate decline grew faster than those with a moderate increase, which grew at 8.6 percent.
Gujarat does not top all the three variables on which economic freedom is measured, but only in regulation of labour and business. It comes second in size of government and fourth in legal structure and security. Haryana tops in the first and Madhya Pradesh in the second.
Madhya Pradesh, once seen as an underdeveloped state, is clearly doing something right on the governance front - its score of 0.83 in this area is not only a huge improvement over its 2009 score of 0.62 (when it ranked second in this parameter) but is also much better than the 0.64 score of Tamil Nadu, which comes second this year.
That governance is an important issue in economic freedom is evident from the positions of Jharkhand and Chhattisgarh, two states racked by Maoist insurgency. Chhattisgarh improved its ranking from 15 to 11, while Jharkhand plummeted from 8 to 19.
Not all the variables are a sound measure of economic freedom. A higher collection of taxes could mean a higher rate of taxation (which is what the report assumes), which is an impingement on economic freedom. But it could also mean higher collections through lower rates, which should not limit freedom. Also, a larger government need not necessarily mean a government that is micro-managing the economy.
Perhaps a better measure of economic freedom could be the number of rules, procedures and inspections that businesses have to negotiate when setting up or exiting a business, which is what the Doing Business series of the International Finance Corporation tracks.
But the report does provide a useful benchmark on state-level economic policy and reforms. As the report points out, the states seem to be doing much better than the centre, considering India has slipped on global Economic Freedom Index rankings.
The report also has a chapter by Swaminathan S Anklesaria Aiyar of the Cato Institute (one of the authors along with Debroy and Bhandari) on the reasons why Punjab, once an economic powerhouse, has lost its economic leadership position. Its position in the freedom index has slipped from No 6 in 2005 to 12 in 2011. Aiyar says Punjab needs to tackle its chronic fiscal deficit, end freebies to various groups and free up its agricultural marketing.
The Chairman of the Commission on Agricultural Costs and Prices, Ashok Gulati, makes out a case for freeing up the entire agriculture sector in another chapter while Debroy and Bhandari argue that labour market rigidities can be addressed by reforming other aspects of labour laws and advise a shifting of focus away from the politically sensitive Chapter V-B of the Industrial Disputes Act, which restricts layoffs, retrenchments and closures.
India
Maharashtra alone accounts for 48.57 percent of the total active caseload of the country, the ministry said.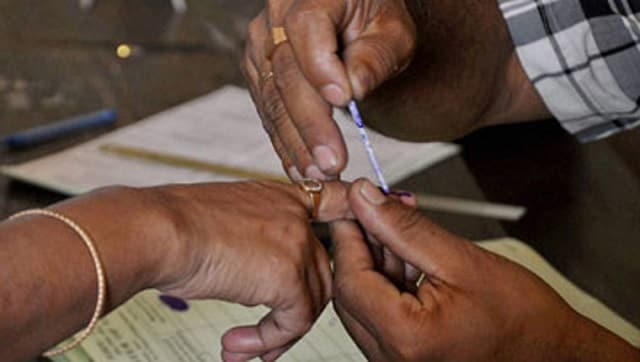 Politics
Bypolls to Assembly and Lok Sabha seats were held in Gujarat, Jharkhand, Karnataka, Madhya Pradesh, Maharashtra, Mizoram, Rajasthan, Telangana, Uttarakhand, and Andhra Pradesh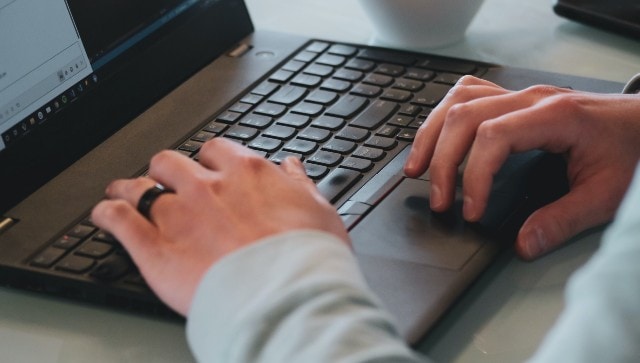 India
For the post of Gujarati Stenographer Grade-I, there is only one vacancy while nine posts are for English Stenographer Grade-II