Demonetisation: What's with the fuss, let the Modi govt crackdown on black money
There are logistical problems that have come up during the implementation of this massive financial transformation, but isn't the government working on a war footing to get everything back to normal?
Accept it. We are a nation of intolerance. We are a country that not only treasures thousand year old mythology, but want everything to happen at the wink of an eye, probably using mythological powers — abracadabra, isn't it? No sooner than on 8 November, when Prime Minister Narendra Modi announced the abolition of Rs 500 and Rs 1,000 denomination currency notes as legal tenders in a flash to rein in the menace called black money, the cynics caught unaware worked overtime to decry the step.
And look who is in the lead? Congress, Trinamool Congress, Aam Aadmi Party, and even Shiv Sena. Aren't these the same parties that were, until the announcement, adopted antics and vocabulary ranging from weird to the trivial to mock PM Modi's 'inaction' against black money? What did they expect the government to do? Inform one and all, give all hoarders, including political ones enough time so that they can stash their dirty cash away and then announce the ban? And what of this shedding of crocodile tears on the streets for the common man? Instead of attacking the government by masquerading their skills in tomfoolery, these political entertainers should have backed the Centre for its bold step and suggested ways to mitigate the obvious crisis fast.
Even the government is not denying that the general population is facing hardships. PM Modi did express his apology seeking cooperation from the citizens in the country's great war against black money. Critics who jump in to say a sorry doesn't make the wrong, right. But what is wrong here? It is a collective decision of a government that was voted to power by the people of this great nation who want something decisive and positive to happen. If the lull of 2004-14 wasn't helping, what's the harm in going for a big bang?
"Economists say the move will be beneficial in the long-run as it is targeted at weeding out tax evasion and corruption. Unaccounted money makes up nearly a fourth of the economy. In the short-term though, the biggest crackdown on money laundering in India's history is having some unusual side-effects," said a piece in The Economic Times.
There are logistical problems that have come up during the implementation of this massive financial transformation, but isn't the government working on a war footing to get everything back to normal? People in the government are humans, give them a break. Does the house that hosts a wedding turn normal overnight? Think, think.
Yes, there are still serpentine queues outside ATMs, maddening crowd at bank branches and some lives that have been unfortunately lost.
The Reserve Bank of India in one its directives said that "it has been decided that banks shall waive levy of ATM charges for all transactions (inclusive of both financial and non-financial transactions) by savings bank customers done at their own banks' ATMs as well as at other banks' ATMs, irrespective of the number of transactions during the month" until 30 December 2016. Isn't this helpful?
On 17 November, the central bank reiterated that there is sufficient cash in the country.
"The Reserve Bank of India has once again clarified today that there is sufficient supply of notes consequent upon increased production which started nearly two months ago. Members of public are requested not to panic or hoard currency notes," a RBI statement said.
Even as this piece was being written, ICICI Bank managing director and CEO Chanda Kochhar on Thursday said that queues at ATMs and crowd at branches are getting thinner by the day. In an interview to CNBC-TV18, Kochhar said that post "the demonetisation move by the government has led to a spurt in value of transactions done via mobile and other online modes." Isn't that a small step while making a giant leap towards digital India? The critics prefer silence, perhaps.
For all the Kejriwals and Banerjees, who lean on common men for the sake of (ahem!) common men, these are the few quick bites on demonetisation for your (in)digestive system.
If you are so sure that people are angry on #DeMonetisation and will never vote for Modi again, then celebrate. Why do you want to save him?

— Yashwant Deshmukh (@YRDeshmukh) November 18, 2016
If you are Modi's opponent and you think #DeMonetisation will ensure his defeat, then don't ask for a rollback. Sit back and enjoy. Simple.

— Yashwant Deshmukh (@YRDeshmukh) November 18, 2016
Making India a digital & a formal economy would 've taken 15 years.#DeMonetisation will make this happen in 15 months.All leakages will end.

— Amitabh Kant (@amitabhk87) November 18, 2016
On #DeMonetisation .my SandArt with message #HavePatience #DrawOnlyWhatyouNeed at #Puri beach in Odisha pic.twitter.com/I2LhvATplt

— Sudarsan Pattnaik (@sudarsansand) November 18, 2016
Madhya Pradesh: Despite vegetable mandi in Bhopal taking a hit after Government's #Demonetisation move, vendors support it. pic.twitter.com/siwjCrMelv

— ANI (@ANI_news) November 18, 2016
Madam Chief Minister (of West Bengal), perhaps your sources might have already told you that traders from Azad Mandi have actually protested against the nuisance that you created there a couple of days ago demanding roll back of the demonetisation move.
Given the magnitude of the situation, all flying things from aircraft to choppers have been used to transport cash. Even defence jets are on standby to transfer cash whenever needed.
There are valid reasons why ATMs are unable to cope up with the pressure of this mammoth proportion.
"ATMs could not have been calibrated [before the announcement] because of secrecy issue. Thousands of people are involved in recalibration exercise [and] secrecy could not have been maintained. Recalibration takes at least 2-3 weeks," Finance Minister Arun Jaitley had said in one of his press conferences. But he also told a whopping 22,500 ATMs are being calibrated every day to fit in the new Rs 500 and Rs 2,000 currency notes. Can't the country allow the banking system two-three weeks time? Before angrily shouting at the person across the counter in the banks, one would do good to remember that this person is only breathing, counting and exchanging relentlessly since 9 November.
Political parties in the opposition are creating a scene because the Bharatiya Janata Party indeed took a huge step to fulfill what it had promised in its 2014 poll manifesto — "By minimising the scope for corruption, we will ensure minimisation of the generation of black money."
Right from small traders and farmers, the government is also thinking about the weddings during this period and the difficulties people might have.
#DeMonetisation : Major relief measures announced by the government to improve public convenience. pic.twitter.com/nV9Oj9U2LO

— M Venkaiah Naidu (@MVenkaiahNaidu) November 18, 2016
Delhi Chief Minister and AAP chief Kejriwal should know that while he is indulging as usual in the theatrics of the absurd, his guru (only if he still remembers him) Anna Hazare has backed the demonetisation move taken by PM Modi. "To gain, you need to go through pain," Hazare said, according to a report in The Financial Express.
Even the petrol pump owners have stepped in a big way to help the government. Starting Thursday, as suggested by the All India Petroleum Dealers Association, fuel stations would dispense cash to reduce crowd surging in ATMs and banks.
"We are very happy that the government has accepted our proposal. We wrote to the prime minister on 14 November to apprise him of the situation at petrol pumps and our willingness to help mitigate people's cash woes. We have never shied away from serving any national cause. We are happy to assist the government in its fight against black money and terror funding," AIPDA president Ajay Bansal had told The Times of India.
For the political rivals of the government and the cynics who are misers on praise and ready to mosh when a challenge faces the citadel of power, India is not cash-strapped. The move has only hurt those who were awash in cash that was always trash. Et tu! Cynics, political rivals.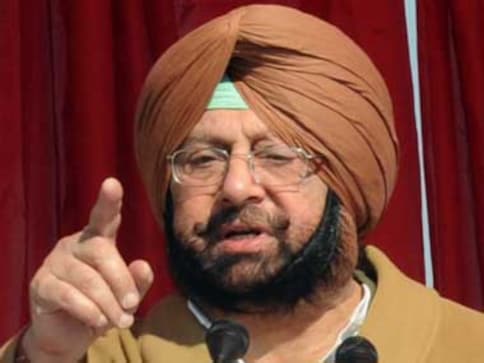 Politics
Amarinder, who was one of the Congress' powerful regional satraps, also said he had never experienced "this sort of interference ever as a chief minister"
Politics
The Centre has increased the powers of the BSF by increasing its jurisdiction in poll-bound Punjab by up to 50 km from the international border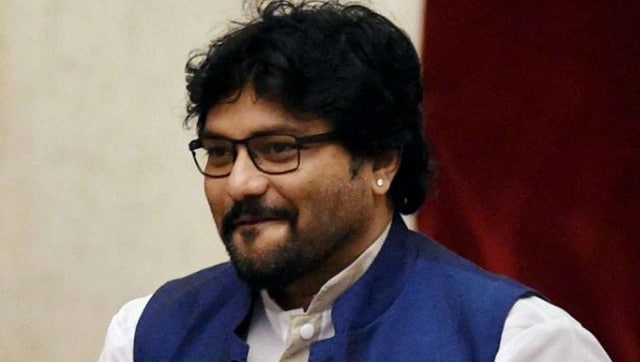 Politics
The two-term MP thanked BJP for having shown confidence in him and reiterated that he did not want any seat if he was not a part of his erstwhile party which had first brought him political renown