Demonetisation: Mumbaikars throng banks, ATMS in great rush for the elusive cash
Serpentine queues were witnessed since the wee hours outside ATMS.
Mumbai: People continued to throng banks, ATMs and post offices across the megapolis on Thursday to get hold of valid currency following the demonetisation of Rs 500 and Rs 1,000 notes, even as cash vending machines ran dry at several places.
Serpentine queues were witnessed since the wee hours outside ATMS. But the queues outside banks were shorter
compared to other days after the government's decision to mark those exchanging money with indelible ink.
In suburban Malad, a few people came to ATMs as early as 4 am, hoping to get Rs 100 notes.
Ganesh Gupta, who successfully withdrew money said, "I wanted to get cash despite the rush and hence I decided to
walk the extra mile and come to an ATM at 4 am. This helped me get the money."
Preeti Puranik, a homemaker from Bhandup who managed to exchange her money from a Vikhroli post office, said people were facing hardships, but added that she supported it nonetheless.
"No doubt that everyone is facing difficulties nowadays, but people should not forget that today's pain is tomorrow's gain," she said.
Boriwali resident Manoj Soni, a divorcee who pays alimony to his estranged wife, could not arrange the money to pay her this month.
"I was pulled up by my estrange wife and she did not offer me any leniency and insisted that I pay the money without missing the deadline. I had to go the Gandhinagar in Gujarat. I begged before the judge of the family court, who then asked to pay me to pay the amount by cheque," said Soni.
Several tech-savvy citizens are also taking the aid of search-engines and apps to locate the nearest ATMs which have not run out of cash.
Business
Malpass also said that India, which faces huge challenges of integrating more people into the formal sector economy and raising the earnings of the people, has made some progress but that's not enough.
World
United Nations chief Antonio Guterres urged the world to prevent the country's economy from collapsing and appealed to the Taliban to stop breaking its promises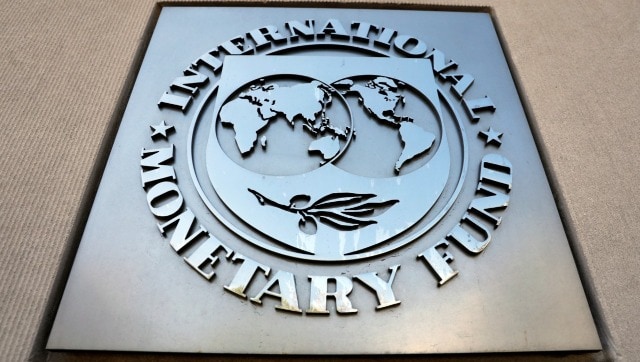 World
IMF's Fiscal Affairs Department Deputy Director Paolo Mauro advised that special attention must be given to green investment to ensure that recovery is inclusive and eco-friendly