Modi govt says demonetisation strikes black money; RBI data says it's a damp squib
The Modi government may have unfortunately rushed into a long war with illegal cash. And there is no guarantee that it would be able to demolish and destroy illegal cash.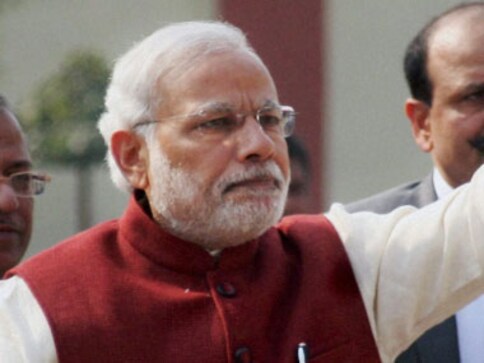 There is a famous couplet by Iqbal that, if loosely translated, goes like this: There must be something about us that ensures we are never destroyed or decimated even when the world has been our enemy for ages. Now, apply that to the current war on illegal cash by the Narendra Modi government: It seems there is really something about Indian cash that ensures its survival.
Note the figures.
On 8 November, when the prime minister announced notes of higher denomination would be outlawed with immediate effect, currency notes worth nearly Rs 14.5 lakh crore became illegal unless deposited in banks or used for select services.
When the government outlawed the notes, it was said that the so-called demonetisation would help achieve three objectives: a) unearth black money stashed as cash, b) curtail funding of terror networks and c) destroy counterfeit currency.
It was also assumed a large part of the stashed cash would not be deposited and would be destroyed. Swept away by the euphoria, there were boisterous claims that money was being thrown into the Ganges or dumped in roadside bins.
But, on current evidence, it seems most of the money may actually end up getting legally tendered in banks, entering the system as white money. Whither kala dhan?
According to the RBI, since the 8 November announcement, currency notes worth Rs 8.11 lakh crore have been deposited in banks and Rs 33,498 crore (3 percent) have been exchanged. So, currency notes worth 60 percent of the total outlawed currency has already entered the system.
But, this does not mean 40 percent cash is still with people. Some portion of it was already with banks -- in the form of cash held in ATM machines and in bank chests.
There is no readily available figure for money held in ATMs and banks on the night of 8 November. But, we can get a rough idea by looking at the average amount dispensed through the 2 lakh ATMs.
According to the RBI data, there were 1,03,651 on-site and 99,150 off-site ATMs in India in August 2016.
Collectively, they dispensed Rs 2,19,657.5 crore in the month of August to customers. (So far, the RBI has been able to pump back just around 2 lakh crore back into circulation. This, incidentally, is less than the amount withdrawn by Indians just through ATMs.)
So, the average cash dispensed daily through ATMs was around Rs 7,322 crore. And that could roughly be the amount held in them on any given day.
ATM & Card Statistics for August 2016 by Firstpost on Scribd
Similarly, bank branches all across India may have been sitting on cash to be dispensed through counters the next morning. Most of it would have been in notes of higher denomination.
Also, as pointed out here, a fourth of the cash in circulation may be with government agencies and thus accounted for and clean.
So, the amount still left in the hands of Indians could be much less than 40 percent of 'demonetisation.' And, with 32 days still left and smart money still waiting for the queues to end, the final deposit figures may stun the government.
What if most of the currency in circulation returns to the accounts? What if, as was presumed earlier, not much of it remains unaccounted or gets thrown away in the Ganges?
One, of course, it would imply that people managed to find the means to bring most of their cash back into circulation, derailing government's dream of a windfall through a RBI write-off equivalent to the amount that doesn't return. And ta-ta to rumoured plans of depositing Rs 15,000 cash in Jan Dhan accounts.
And two, it would mean Indians have found innovative means in this war against kaala dhan.
As Iqbal said, kuch baat hai ki hasti mit ti nahin hamari!
It seems the government is now wary of a situation where the 'surgical strike' on black money could just deliver loose change. (And there is no guarantee that the money that doesn't return would be of hoarders -- the poor, the old, those without bank accounts, those unaware of the government decision would also ed up losing their legitimately held cash.)
So, it has now introduced a revised form of voluntary disclosure scheme, where the penalty is just five percent more (and an added lock-in period) than the 45 per cent in the scheme that ended in September. And the narrative has shifted to cash-less India, a far-fetched idea.
But, recovering tax from deposits would be a tricky task. One, tax disputes go on for years — seven years is the legitimate period for a file to remain open. Two, there are just around 6,000 sanctioned positions of IT officers in India, around 1,000 of them are vacant. How many deposits and accounts will they be able to verify and bring under the tax ambit?
So, the gains may be few. And even if they are something to sing and dance about, making evaders cough up tax could take years.
The Modi government may have unfortunately rushed into a long war with illegal cash. And there is no guarantee that it would be able to demolish and destroy illegal cash.
Iqbal may be smiling.
India
According to the sources in the party, the first organizational meeting was held today at the party headquarters regarding the Goa elections
India
As seen in Punjab, the Congress is brazenly undermining the office of the Prime Minister and by doing so, also damaging the integrity of our democratic institutions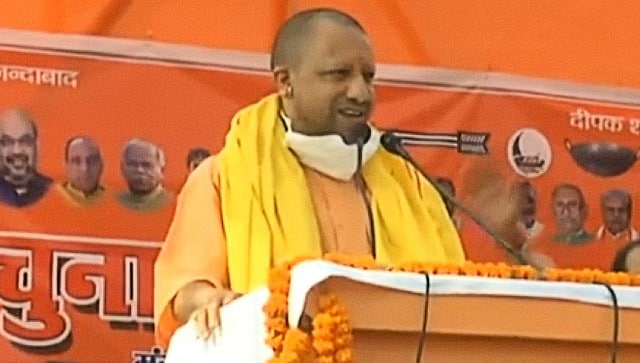 Politics
The BJP after forming government in Uttar Pradesh in 2017, has worked on Prime Minister Narendra Modi's mantra of 'Sabka Saath, Sabka Vikas', Adityanath said