Demonetisation: Arun Jaitley says execution could not have been better
Jaitley said Rs 14 lakh crore or 86 per cent of India's currency has been withdrawn and replacement is being done and printing of the new currency was done in adequate by the RBI much in advance.
New Delhi: Unfazed by criticism of the demonetisation move, Finance Minister Arun Jaitley on Friday said replacing 86 percent of the currency in circulation with new bank notes could not have been executed in a better way than currently being implemented.
Ten days after the government withdrew Rs 1,000 and Rs 500 notes, he said the move will help banks lend at a
cheaper rate to businesses, trade, agriculture and infrastructure while at the same time getting rid of the shadow economy.
"On the execution part, I don't think this could have been better executed than how it has been executed now," he
said at an ET Now event in Mumbai.
He said replacing such a large currency without any social unrest and any significant economic disruption was an
"achievement".
"When currency replacement takes place, initial inconvenience takes place, but there is not a single major
incident in the country. It's moving smoothly as everyday passes by. The queues are getting smaller," he said.
"In the next 1-2 weeks, we have to make sure currency reaches rural areas because that is where it's required. This is the largest currency exchange in the world probably in recent times."
Indian shopkeepers, traders and retailers, according to Jaitley, will realise that formal official trade is certainly superior way of doing business than just a shadow economy.
"It has its own pitfalls. And therefore by this shock therapy, everybody enters into cleaner system of economy. In the long run, it will be welcome by all," he said.
Stating that there is not any parallel of such a large decision in Indian history in several decades that was
ethically and morally so correct, he said every honest man felt that he had no reason to be worried.
The decision has "popular support because there were people with crime money, black money or wealth accumulated by not paying taxes".
In a major assault on black money and terror financing, Prime Minister Narendra Modi on 8 November announced
demonetisation of 500 and 1,000 rupee notes and asked holders of such notes to deposit them in bank accounts.
Jaitley said Rs 14 lakh crore or 86 per cent of India's currency has been withdrawn and replacement is being done and printing of the new currency was done in adequate by the RBI much in advance.
"The whole thing is a very well planned and executed exercise. Obviously in the first two-three days there was a
lot of rush, last three days I have been going everyday myself to look at bank branches and I can say with full confidence that the rush has significantly come down... and today it has come down substantially," he said.
Jaitley said 22,000 ATMs are being recalibrated in a day on war footing and in next few days all would be dispensing money. "RBI has provided more than adequate currency to the currency chest, there is absolutely no shortage".
He said the earlier currency exchange limit of Rs 4,500 was being "misused". Following complaints that people are
being hired to convert money and that is responsible for big queue, the government decided to start using indelible ink and reduced the limit of currency exchange to Rs 2,000 per person till 30 December.
"For me, there is a great regret that some people have been inconvenienced, which was bound to take place in an
operation of this kind because the larger object in the interest of country that we have to squeeze the quantum of currency, we have to withdraw the quantum of currency which was used in generation of black money, counterfeit. And we had to allow normal volume of currency in the market...," he said.
He said most Chief Ministers across the country have not only supported this but they have in a big manner used the apparatus of state government to support this entire move.
On why the government was targeting only cash to unearth black money, Jaitley said it was necessary to squeeze cash to prevent generation of more black money.
"You have to squeeze cash because black money generates more black money. Not whatever is in assets is a matter of assessment by the income tax authorities. But whatever is lying in hard cash so that it does not generate anything for the future, has to be squeezed out," he added.
Jaitley also dismissed the criticism that banks have written off loans belonging to large industrial houses.
"Write off in the banking parlance, does not mean loan waiver. It just means, that a performing asset has become a non-performing asset. And therefore the opposition must understand the banking terminology before making an
irresponsible statement," Jaitley said.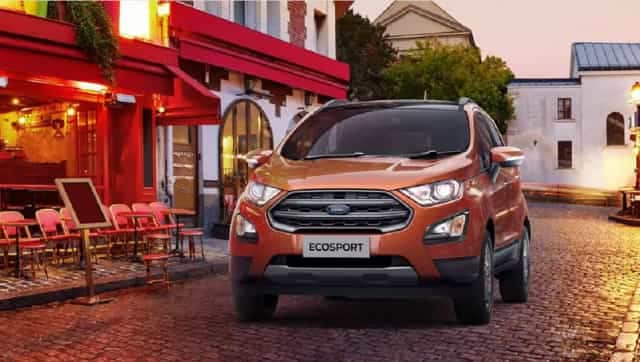 Business
It is quite apparent like its predecessors General Motors and Harley-Davidson, Ford too failed to create a space for itself in the highly competitive and price-sensitive Indian auto market
India
The India Ideas Summit will be held on October 6 and 7 and focus on the theme 'Recovery to Resurgence'
India
The debt-to-GSDP ratio had risen to a decadal high of 34 percent last fiscal after the first COVID wave caught everyone by complete surprise