Dear Nitish, there is no such thing called a Bihar model
Nitish Kumar may see Narendra Modi as a political rival, but for the benefit of Bihar he should embrace the Gujarat model. There is no Bihar model worth emulating so far.
Several subtle and not-so-subtle messages were embedded in Nitish Kumar's Adhikar rally speech in Delhi yesterday.
One thing can be said upfront, though: his statements were more politics than economics, even though he talked of his own "development model" and special status for Bihar.
The key statements, and the questions that arise from his speech include the following.
"We are happy that the UPA government has agreed in principle to grant our demand (for special status to Bihar). But now we want it to be implemented soon. Do it now or it will be inevitable after 2014 elections. Only he who holds the hands of backward states (Bihar, Odisha and West Bengal) will sit in Delhi." (The Times of India).
This has been interpreted to mean that Nitish Kumar is open to shifting alliances after 2014. In short, he may dump the NDA for the UPA, if the latter gives him special status for Bihar.
The truth is more subtle.
First, it should be obvious to anyone that both the NDA and UPA exist only post-elections. Alliances take shape after an election, once everyone knows who has how many seats. The NDA has only three all-weather parties - Shiv Sena/MNS, and Akali Dal. The rest are opportunist parties. The UPA has no permanent allies, but anyone inimical to the BJP is a potential ally. Conversely, anyone for whom the Congress is the main rival is a potential NDA ally.
So, there is nothing startling about Nitish talking about going with the highest bidder for his crop of Bihar MPs after the next elections.
Second, Nitish Kumar's only problem with the NDA is Narendra Modi. Even now he is in partnership with the BJP in his state, and his real problem with the NDA is that he can never lead it as long as Modi is a contender.
Unfortunately for him, even as he was issuing his "open to all alliances threat", the Bihar unit of the BJP was preparing for a possible separation from Kumar's Janata Dal (United). On the same day on which Kumar was to address the Adhikar rally in Delhi, his Deputy Chief Minister, Sushil Kumar Modi, once considered less than inclined to work with his Gujarat namesake, made it clear that he was for Narendra Modi.
Speaking at the Bihar BJP executive meeting in Patna, Sushil Kumar Modi is reported as saying by The Indian Express: "I have 35 years of association with Narendra Modi right from my ABVP days. It is the media that has been trying to create differences between me and Modi. We know that 2014 is going to be a battle between the BJP ideology and a Congress family. We are ready to go to the polls under the leadership of Narendra Modi if the party decides so."
What could be clearer than that? And just in case Nitish Kumar hasn't got the message, he said pointedly: "The Congress now has become a sinking ship and those willing to ride it will sink automatically."
The clear takeout from this is: Both Nitish Kumar and the BJP know that once Narendra Modi is projected formally, the former will either have to like it or lump it. By saying that he will go with whoever gives Bihar special status, he is thus stating his price. Maybe the price will be offered by Modi after the elections. It has no significance beyond that. For its part, the Bihar BJP will seek to keep the alliance steady till the elections, and then decide whether to stay on or part company with Nitish Kumar.
The next major point Nitish Kumar made in his speech relates to the Bihar development model. According to The Economic Times, he said: "These days, several development models are being discussed. We believe in an inclusive model. It seeks the empowerment of every section, every community and every caste."
The Times of India had a small variant of this quote. It reported additionally: "We will leave everyone behind and move ahead with development. And we will present a model before the world....This is the real development model of India. Be it Hindu, Muslim, backward caste, dalits, women or men, everyone should develop together."
Take both these versions together, and the interpretation is that Kumar is again debunking the Gujarat development model espoused by Modi.
Quite apart from the fact that Nitish Kumar has not quite unveiled his development model (he says "we will present a model", not "we have presented a model"), let's first ask ourselves what exactly is the Modi development model that Kumar is so riled about? Modi's critics have injected this point into the debate: that the Gujarat model is about excluding specific communities, and chasing growth over other human development indicators.
Let's be clear, there is no Modi model or Gujarat model. The world has seen three development models - with small country-level variations - in the 20th century. One is the capitalist model pursued by the US, the other was the Communist/statist model followed by pre-Berlin Wall Soviet Russia and China (and some of their client states). The third is the European model, which gives the state a big role in welfare spending, but also assigns a key growth role to private players.
After the 1980s, almost all countries abandoned the Soviet model, including and especially the Chinese Communists. This leaves us with only two models to choose from - the American and the European ones. Both are now in deep trouble, but the betting is that America's free enterprise spirit will somehow find its way out of the crisis. (There is some talk of a Nordic model, where the state does seek high taxes and in return offer high welfare benefits, but this can work only in monocultural countries with high levels of internal trust. It cannot work in multi-cultural countries like America and India.)
The Gujarat model is no different from the US or Chinese model - except for the political system that underpins them. The Gujarat model is no different from the south-east Asian model which produced the Asian tiger economies of the last quarter of the 20th century.
Manmohan Singh adopted the south-east Asian model with liberalisation in 1991, but then, after years out of power, the Congress under Sonia Gandhi slipped back to the welfarist model. This has brought economic decline after the initial (undeserved) growth phase petered out.
The so-called "inclusivist" element in the UPA or Bihar model is really a socio-political arrangement, where the benefits of growth are supposed to be shared through quotas and other such devices, even though they may be socially and politically divisive.
You can achieve inclusiveness in two ways: bake the cake first and then figure out how to share it; or fight about the cake before it is baked.
In both models, you need growth first and then re-distribution of the benefits. You cannot have it the other way. Nitish Kumar himself has been tomtomming the fact that Bihar has been topping the growth leagues, and even in Delhi he said as much when he chest-thumped: "We will leave everyone behind...".
So he obviously believes in at least the first part of the Modi model: get growth up fast. In India, Gujarat, and many other states, including Tamil Nadu, Maharashtra, and Karnataka, have adopted the south-east Asian growth model, but only Modi has given ideological shape to it. He has adopted the Chinese version of it - chasing growth with high investments in infrastructure. Hence the emergence of the Gujarat model.
Economists Jagdish Bhagwati and Arvind Panagariya proved in their book, India's Tryst With Destiny: Debunking Myths that Undermine Progress and Addressing New Challenges, even the so-called Kerala model based on human development indices is nothing but the same Gujarat model based on private investments leading to growth.
They write: "It is ultimately the Gujarat model that has delivered in Kerala. Contrary to common claims, Kerala has been a rapidly growing state in the post-independence era, which is the reason it ranks fourth among the larger states, according to per-capita gross state domestic product and first according to per capita expenditure." They add that Kerala "suffers from the highest level of inequality among the larger states. So growth, and not redistribution, largely explains low levels of poverty."
That should tell Nitish Kumar something. India may or may not require Modi, but it requires the Gujarat model - as Modi himself said the other day.
Just as criticism of his lagging human development indicators told Modi something. Not surprisingly, Modi's manifesto for the 2012 Gujarat elections talked of inclusive growth. The difference is, having achieved growth, he can deliver inclusiveness.
Now let's see if there is something called the Bihar model. Nitish Kumar's first demand is "special status" for Bihar. A special status is usually given to hilly regions where industry does not go without incentives. This is why states in the north-east, Himachal Pradesh and Uttarakhand have been given special status.
But what is Bihar's claim to special status beyond backwardness? Can a development model work if it is only based on handouts from the centre? And, even assuming some grants help alleviate poverty, what is special status really about? It's about giving tax benefits to investors. As this Firstpost story notes, Nitish Kumar's ideas speak of a poverty of ideas rather than anything else.
Now what is Modi doing? He is giving tax incentives to big infrastructure companies and automobile giants to set up shop in his states. In short, he has converted his state into a special category state by offering incentives for development. What stops Bihar from doing the same? It would seem Nitish Kumar needs to do the same as Modi to develop industry in his state.
Moreover, it isn't as if Bihar does not benefit from central largesse even now. In the centrally-funded NREGA scheme, Bihar gave employment of 57.4 million in 2012-13 so far; Gujarat to 21.7 million.
As things stand, we can only see the politics of the Bihar model, not its economics. Kumar said: "Be it Hindu, Muslim, backward caste, Dalits, women or men, everyone should develop together."
This, unfortunately, means giving rights and quotas based on identity. It is surely one model of inclusiveness, but not the only one. It may serve Nitish Kumar's politics well, but one wonders if it will serve his state all that well.
Kumar can also ask himself: why did Bihar start growing so fast after the exit of Lalu Prasad? He will find that it is because a semblance of law and order was restored, and, more importantly, Nitish Kumar started talking the language of development without indulging in identity politics. If Lalu's identity politics ruined Bihar, one wonders why Kumar wants to get back to it in the name of inclusiveness? Abandonment of identity politics by Modi in Gujarat has been critical for his model's success.
From all that Nitish Kumar has said and done, we have not seen anything called the Bihar development model.
Find latest and upcoming tech gadgets online on Tech2 Gadgets. Get technology news, gadgets reviews & ratings. Popular gadgets including laptop, tablet and mobile specifications, features, prices, comparison.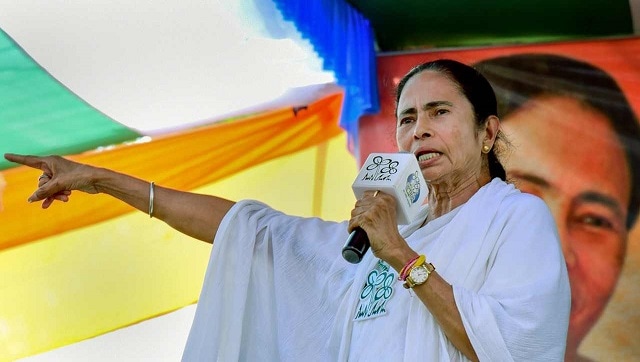 Politics
The announcement by Banerjee, who is also the chief of the ruling TMC, comes just months ahead of the Assembly polls, due in April-May.
Politics
Singhvi alleged that the PM-CARES fund is not even subjected to audit by any public authority, including the CAG.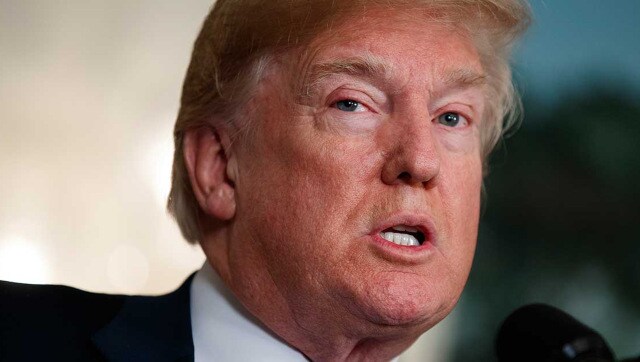 World
The United states is talking to both India and China to help them resolve their ongoing border tensions, President Donald Trump said on Saturday.